| | | |
| --- | --- | --- |
| | « Reply #550 on: July 28, 2009, 06:53:11 PM » | Quote Modify Remove |
---
more fotos
beautiful KIA IRON LEGS tshirt sponsored by mayor jejomar binay...only 100 given away for the first 100 riders. Entrance fee of 250 pesos..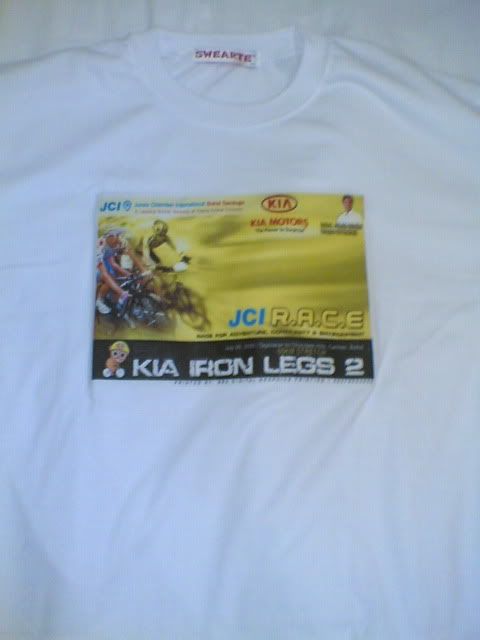 arrival of dondie contador azarcon at the starting line...beaming with confidence in his hometown (i forgot bohol is your hometown dondie)...
foto shoot with al figer (tiger 27) and ryan (world champion jersey) at starting line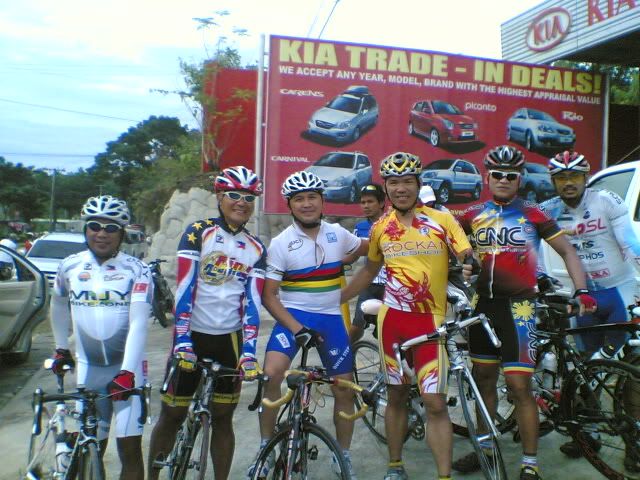 team EXCELLENT noodles big boss alex billan in yellow with bodyguard pedi untalan seen at the starting line.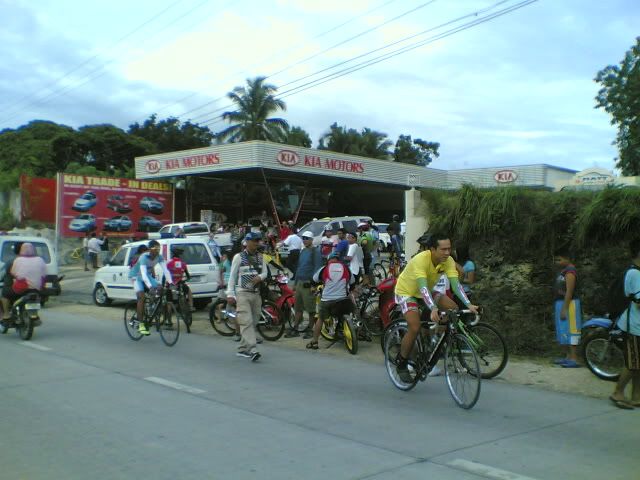 flags lining up the chocolate hills viewdeck..true tourist destination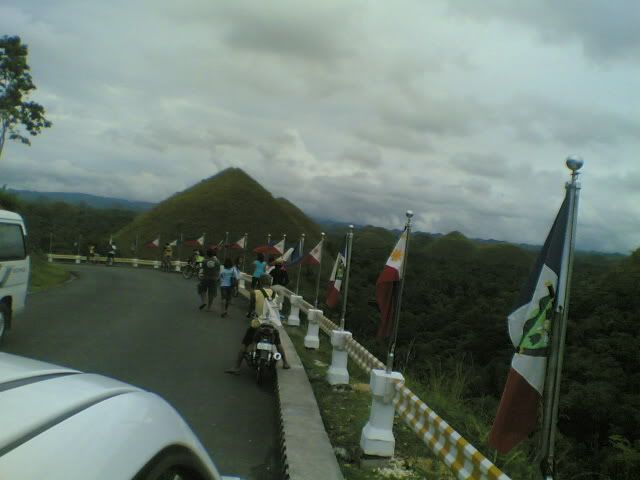 the birds eye view of chocolate hills viewdeck after race shows how the pros let their bikes stand on their own.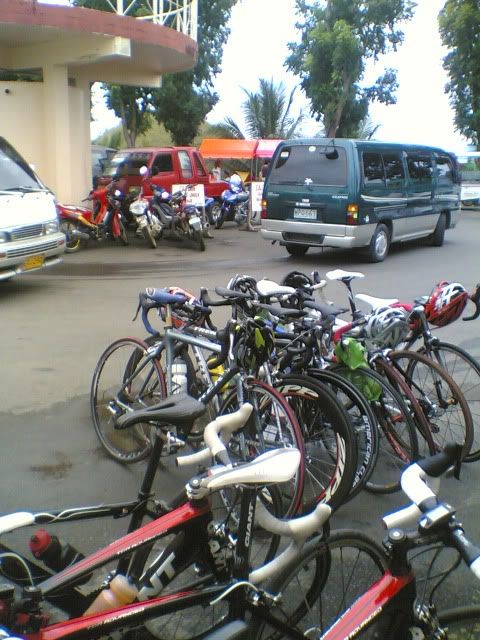 foto with ryan and team lovebirds kaight forgie with leain cruz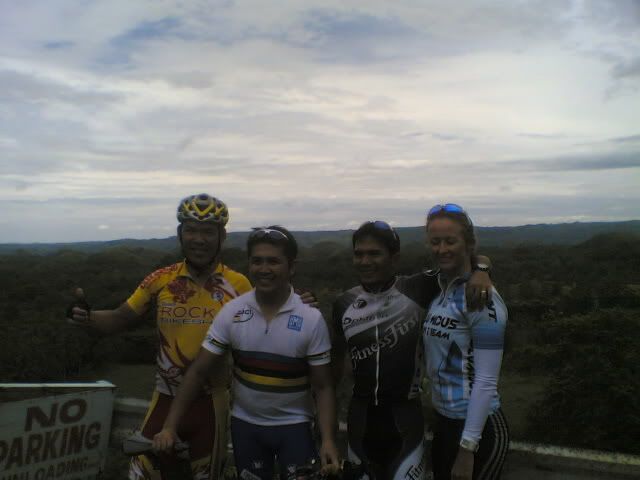 the organizer served rice and barbeque after the race...rice packed in woven bag called poso
the podium girls stolen shot
| | | |
| --- | --- | --- |
| | « Reply #551 on: July 28, 2009, 08:21:37 PM » | Quote |
---
Hi Guys,

Just got time to open this forum as I had so many things to do when I arrive back here in Manila.

Anyway, I would like to thank JCI and Rey Cimini for the very successful cycling and MTB event in Bohol. Likewise I am also thankful of the support from Manila riders who came all the way to Bohol just for the 1 day. 1 stage event.

In the report of Boss Raymond, it sounds that I am really a strong rider (but just between us, hahaha). I really dig hard when the race day came and I don't want to be 5 mins. behind Boss Raymond alias Lance. I know Raymond was very prepared for the Kia Ironlegs and I was just catching a few trainings at least a week before. During our recon ride I saw him riding very aggressively which was a psychological effect on me thinking that I could not beat him in the actual race. I made a reverse thinking and push hard in the race day but still Raymond was there and even pass me a few kilometers to the summit of the Man Made Forest climb. I taught it was the end of my race with Raymond but luckily I was able to recover a few minutes after and getting closer to him. On the flats going to Bilar, we exchange pull until a strong MTB rider pass us and I mange to get his back wheel until Raymond was drop. Of course I know very well Bohol and after Bilar is Batuan which only a few Kilometers to the finish line in Chocolate Hills. When I saw Batuan I give everthing I have and manage to ride solo at 38kph up to the last 300 meters of the finish line. I try to look back on my last 50 meters and saw Raymond stitching the road to the finish line.

It was so fun racing in Bohol for the first time and hopefully next year (3rd Kia Ironlegs) would be more better. I also promise to help the organizer remind manila riders for next year event. Hopefully by December this year, we can have a definite date of race.