bisekletaguy
| | | |
| --- | --- | --- |
| | « Reply #547 on: July 28, 2009, 04:53:41 PM » | Quote Modify Remove |
---
more fotos of the recon ride by manila riders saturday july 25 2009 tagbilaran to loboc to man made forest and back 82 kms.
loboc church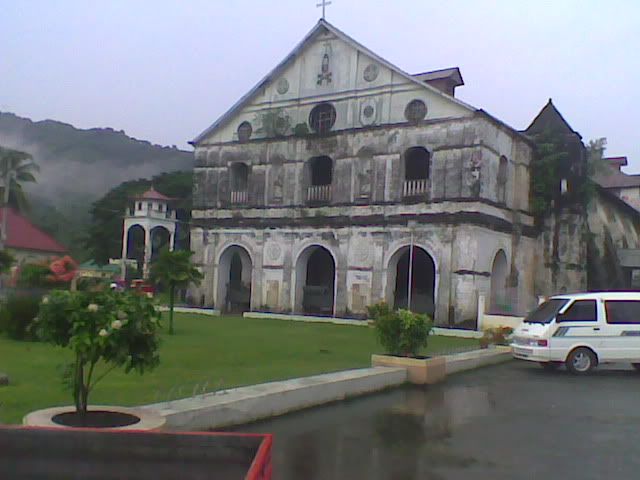 in front of loboc church is a famous restaurant for carabaw stew..and blue marlin in light onion leaf soup...which had captivated the tongue of doctor butch ydia..."ray we have to come back..bring our friends here...make it 3 days cycling holidays so we can ride bohol again..set it soon" he said.
dondie wont stop chasing me up manmade forest and so instead of the supposedly 30kms one way trip...i decided to stop stand still have my foto taken at 40kms mark...otherwise i believe he will chase me all the way to carmen that fateful saturday...
dennis d menace dionisio now rides for team MJY bike zone had too many beers during his birthday last week and lack training yet he did ride well over man made forest
foto shoot with manila peeps at man made forest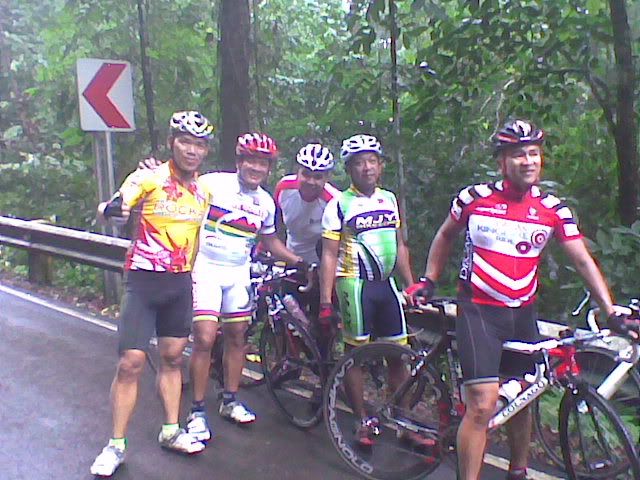 riding back home to tagbilaran... we had to stop by buy souvenirs and see the tarsiers at loboc tarsier...the wide eyed tarsier feautured on the mascot of KIA IRON LEGS wearing a helmet