| | | |
| --- | --- | --- |
| | « on: June 28, 2009, 05:16:14 PM » | Quote Modify Remove Split Topic |
---
dear friends,
i have stomach spasms in the morning. however i have to attend this race as member of filchi cycling...i save the report for later...im glad i joined this race this morning...i climbed the podium got my 4th place trophy filchi 46 and up category.
beautiful race, beautiful day, beautiful trophy..even more beautiful podium girl...
thanks so much Filchi cycling for this event.
Thanks so much to all the cyclists participants.
CONGRATULATIONS to my teammates Liston yao 3rd novice, philip for 10th and 5th in two events, Carlos tan for 2nd place, albert Cua for CHAMPION TROPHY...dennis datu and teamcaptain tiboy reyes..thanks so much for participating in this race...tiboy was sick ..however still attended this race.
see you TEST OF STRENGTH race July 4 2009
wish you guys had fun...im ending my medal drought today...i am very very happy!
raymond see
stage of filchi cycling karera sa luneta
with ric rodriguez the organizer
with cathy wong is liquigaz organizer arnel ty
team xterra winston chua with tiboy reyes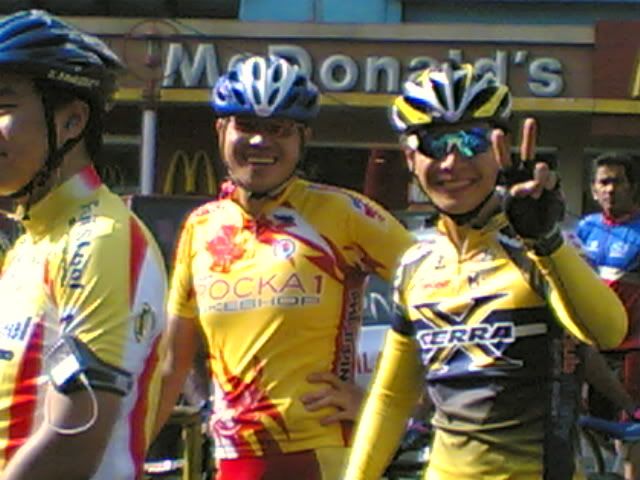 Team SUUNTO is the new kids on the block...SUPERPOWER TEAM
SUUNTO SOCK
what are the street vendors selling today? tattooed armwarmers made in china...i bought two sets
teammate philip joined two events getting 10place medal in one event and 5th place trophy in another, bravo philip..a happy bisekletaguy picks up his 4th place trophy ending his medal drought today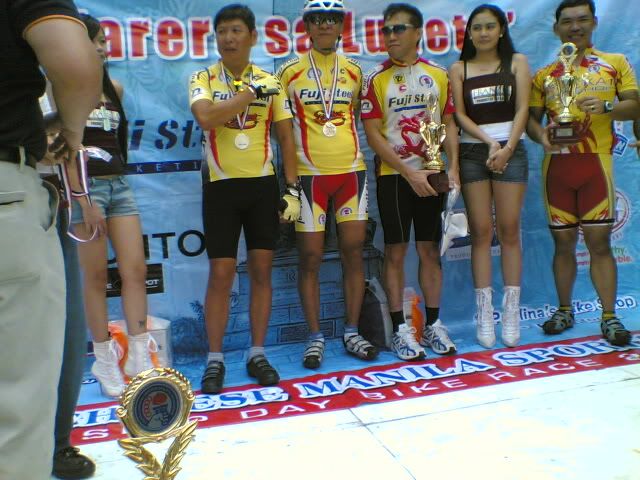 edward lim and virgie of filchi
shane chin in green and organizer fred chua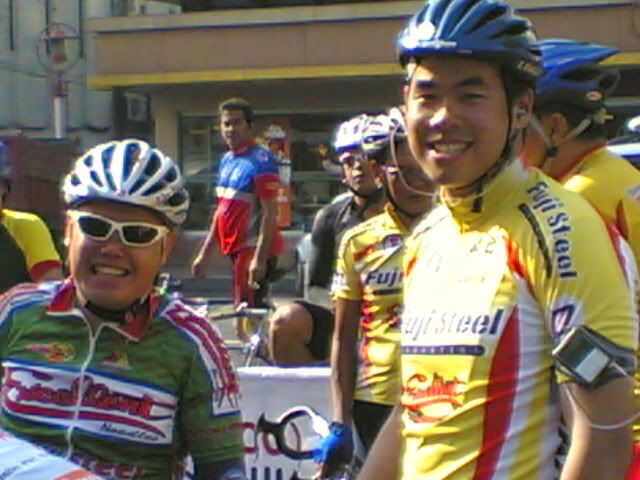 in front of the stage and trophies
before the race..have to have the foto taken in case i dont climb up the podium today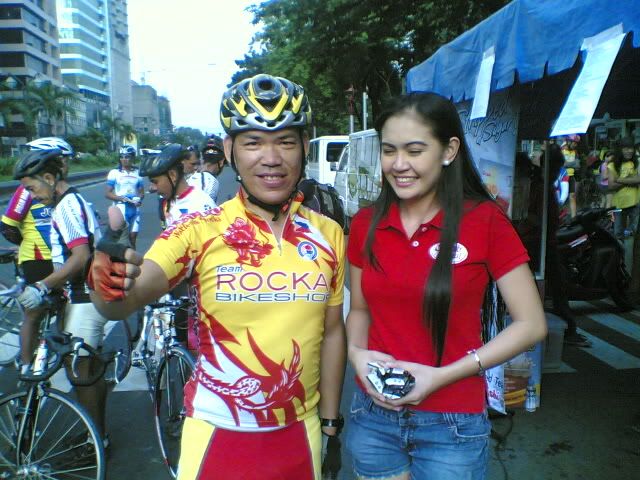 thanks to chinggay datu for this full body shot of the beautiful miss christine..raymond gets 4th..albert cua my teammate had 3 laps of solo breakaway plus one break near the last lap to get the CHAMPIONS TROPHY! Congratulations albert!
jojo baterna and dondie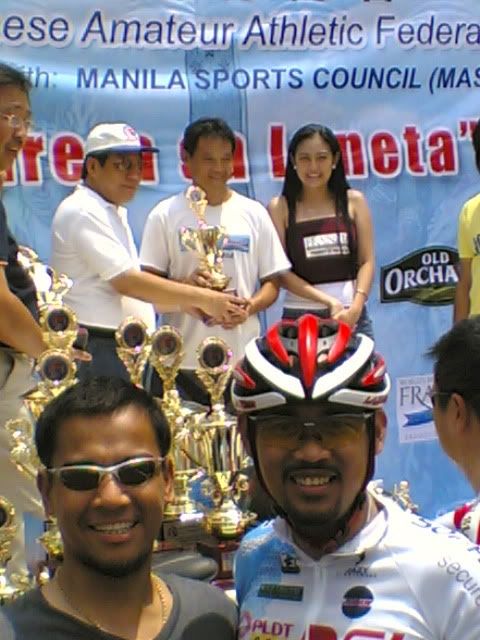 thats my teammate liston yao..novice 3rd and a medal (carlos tan foto)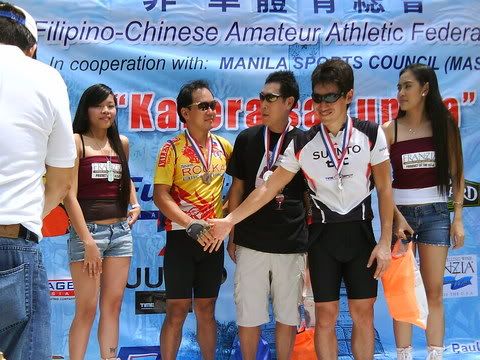 albert cua receives his beautiful trophy (as big as the tour de france trophy!)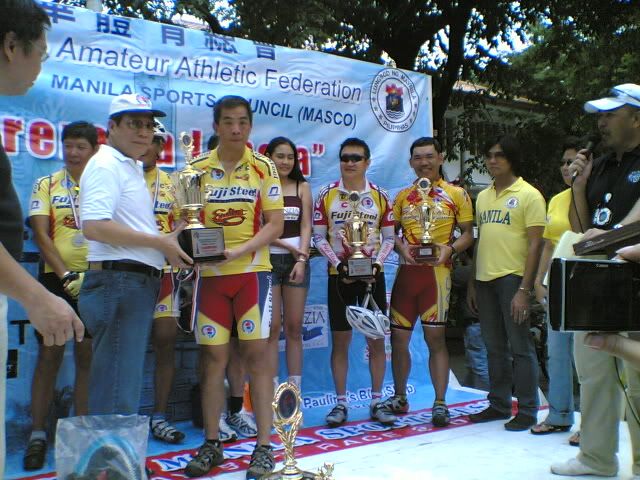 tiboy reyes with team jac motors and vekvek viray
jojo baterna cant ride today (i dont have enough training he says) nevertheless i can get his foto with miss christine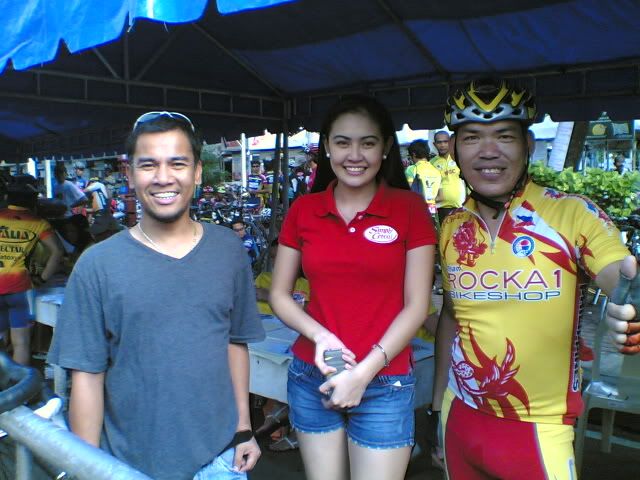 brother quin baterna couldnt ride today too..
thats my team....this morning at LUNETA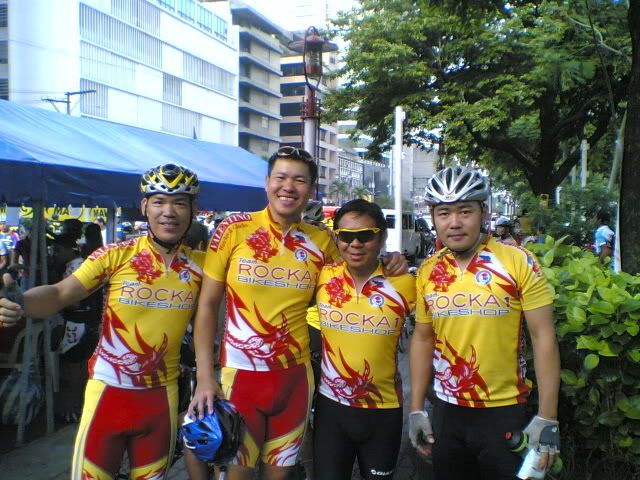 superstar sherwin carrera showed up to participate in the pro race
birds eye view of kalaw street luneta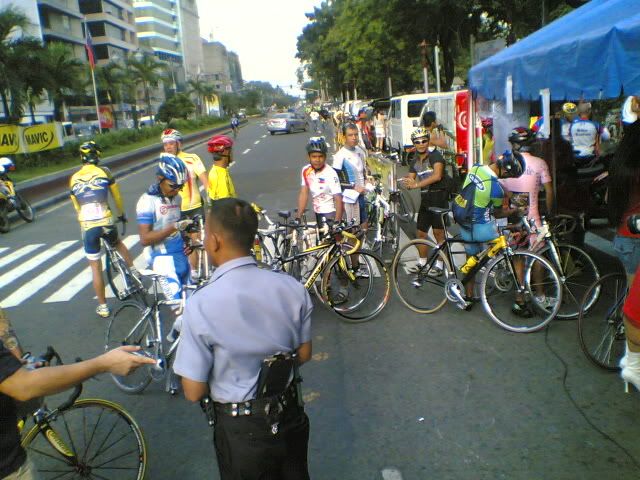 mam virgie the wife of edward lim with the trophies and giveaways for the raffle
alex billan wins the champion's trophy 45 below filchi cat
| | | |
| --- | --- | --- |
| | « Reply #1 on: June 28, 2009, 05:40:08 PM » | Quote Modify Remove Split Topic |
---
Congrats! Raymund
I was there this morning and saw the race. It was a fast paced race, especially with the Open Category. Saw you and your trophy placed at your back pack
| | | |
| --- | --- | --- |
| | « Reply #2 on: June 28, 2009, 08:47:49 PM » | Quote Modify Remove Split Topic |
---
nice report ray, we missed your posts!!
| | | |
| --- | --- | --- |
| | « Reply #3 on: June 28, 2009, 09:45:16 PM » | Quote Modify Remove Split Topic |
---
Great Job Ray & your coming into form nicely for the Kia Legs race so maybe a marked man now
| | | |
| --- | --- | --- |
| | « Reply #4 on: June 29, 2009, 12:37:09 AM » | Quote Modify Remove Split Topic |
---
congrats boss ray ang lakas na ni philip and liston see you in bohol soon
---
bahalag hinay basta kanunay
| | | |
| --- | --- | --- |
| | « Reply #5 on: June 29, 2009, 07:31:47 AM » | Quote Modify Remove Split Topic |
---
thanks so much guys for reading the reports 75 hits within 17 hours of posting..ahhh so many people at luneta says they are reading the cebu cycling reports..thanks so much cebu cycling..i missed just one race..the LIQUIGAZ race two weeks ago..as my team lack the training and i have to attend the WORLD VOLKSWAGON CELEBRATION in manila philippines same day as the liquigaz bike race.
i take this opportunity to thank my friend DONDIE AZARCON for picking up my lazy butt depositing me to the foot of baguio last saturday June 26 and cycle training with him for 75 kilometers with dagupan cycling team morning of June 27...up damortiz near foot of marcos highway baguio philippines
thanks so much dondie..im so lazy.. without you i stay in bed...im glad you asked me to ride with you
dont worry ill join you in Bohol guys..see you at KIA IRON LEGS.
al figer was in manila yesterday..but i didnt get to meet him...
ill see you in bohol...everything is relative...we just enjoy the race win or lose..if we dont join the races because always think of losing and no chance of winning.....we miss the fun racing.
never let the perennial winners have all the fun...we never can say when we will hit the jackpot one day
raymond see