Let the races begin...the start of the racing season 2008 for businessmen cyclists XRC 2008
the organizers provided this tents and we saw some of the riders like richard uy on his rollers warming up before their race.
team elixir bike shop on the rollers
team elixir bikeshop richard uy in his pink team kit emerges from the tent after his warm up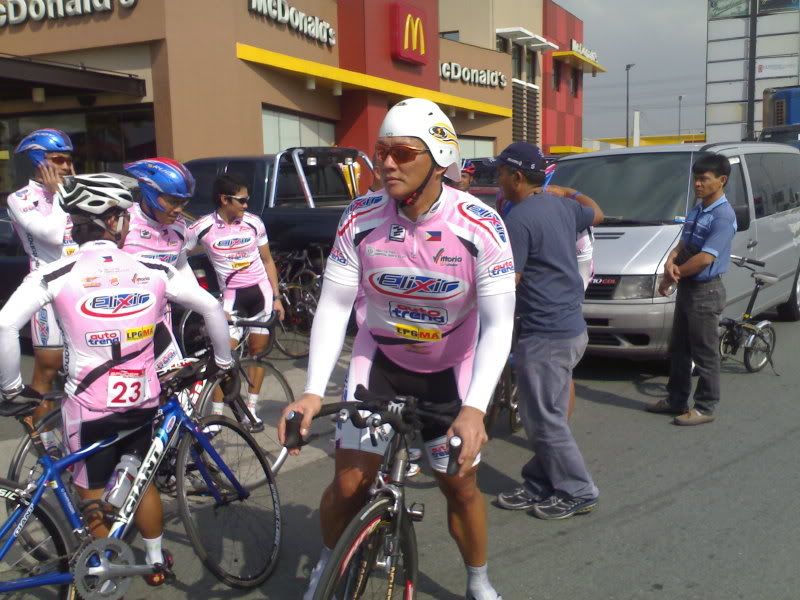 we have our own tent..but since we forgot to bring our rollers...decides to strike friendly conversation and foto shoot with the beautiful Ms Rush Sports drink who passed by our tent...
"can i have a sticker on my arm?" asked tiboy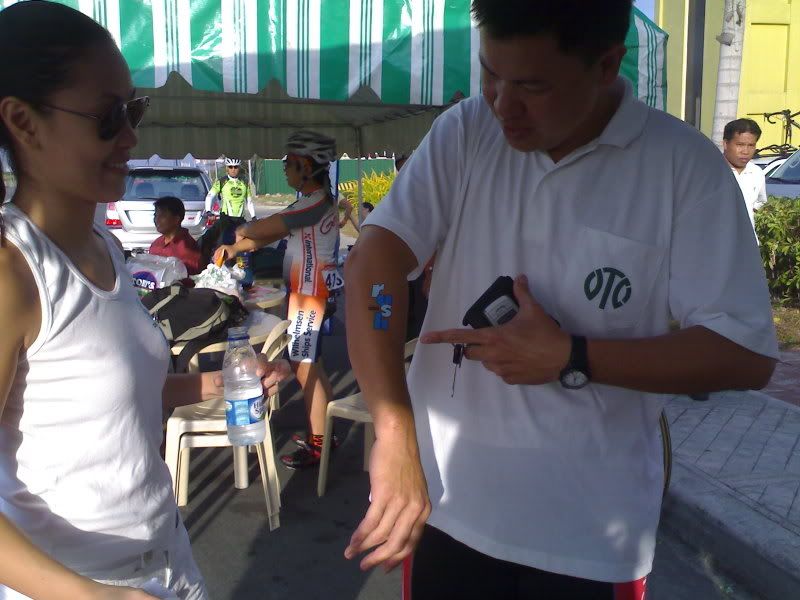 "miss i want my sticker on my leg"
" says my teammate..
"and whats your cel number again miss...err in case i need a six pack of RUSH sports water drink" i said...as miss Rush applies a body sticker ad on my arm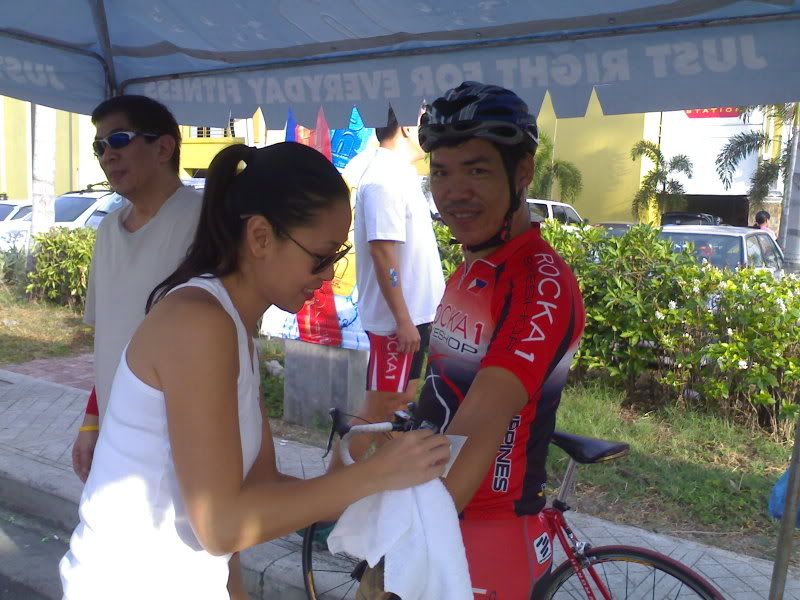 "hi sir, i have to wipe the sunblock off your arm first because the sticker wont stick"
miss rush sports water drink gamely poses with teamrocka1bikeshop...thanks for being a good sport miss rush...
team davids salon competed in cat C
foto shoot with team davids salon miss nina vera herself riding a cannondale system six with team davids salon beauties...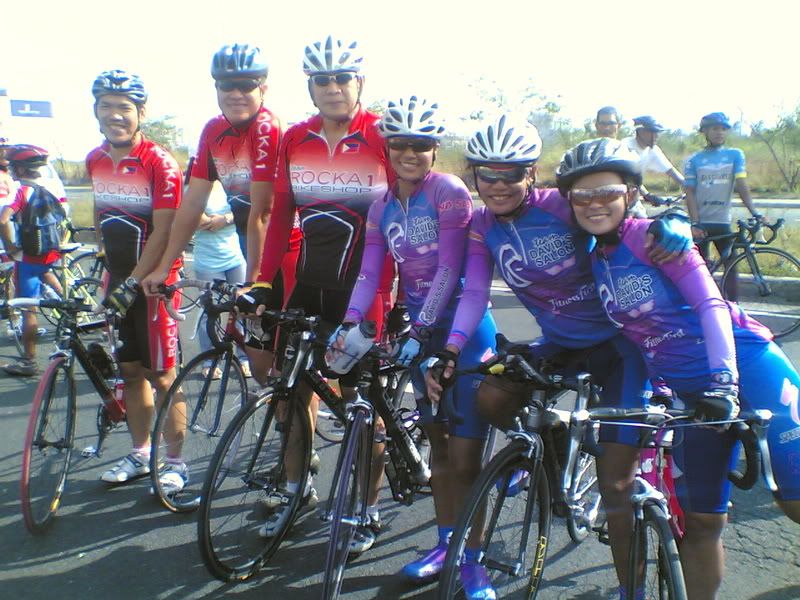 foto of mr and mrs Boy Tiples...he is still wearing a sports style shoulder sling as he has a fractured collarbone..but that didnt stop him from racing in the Team Time Trial with team Caviteno Nuevo Ciclismo (team CNC)
here's another shot of team CNC with boy tiples leading his team after negotiating the u turn portion in front of Mcdonalds
team cnc (from team cnc)
thats Mr Michael Singh of team Logic Gate posing for the camera at the starting line with his ultra aero Rudy project Time Trial Helmet
this is team logic gate at the starting line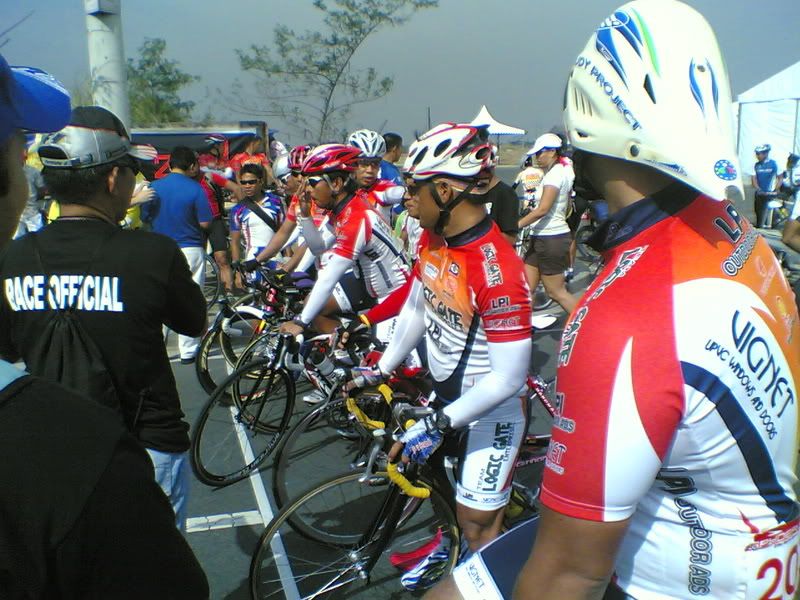 this is team Yellowcab Pizza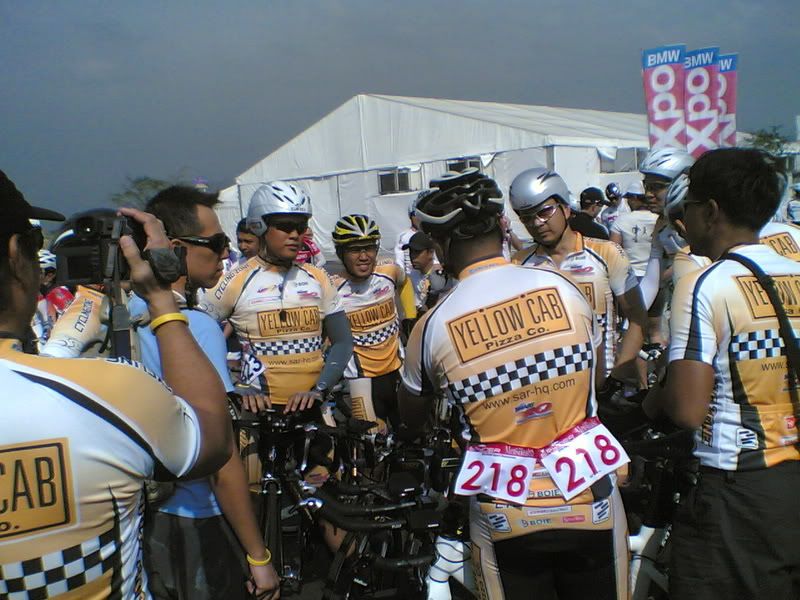 foto shoot with mr Joel Gironella of team Fitness First , the moderator of peca and coordinator for RP team participating in Tour of Egat
team Fitness First Eric Carandang and Leain Cruz
team Fitness First Rune on the rollers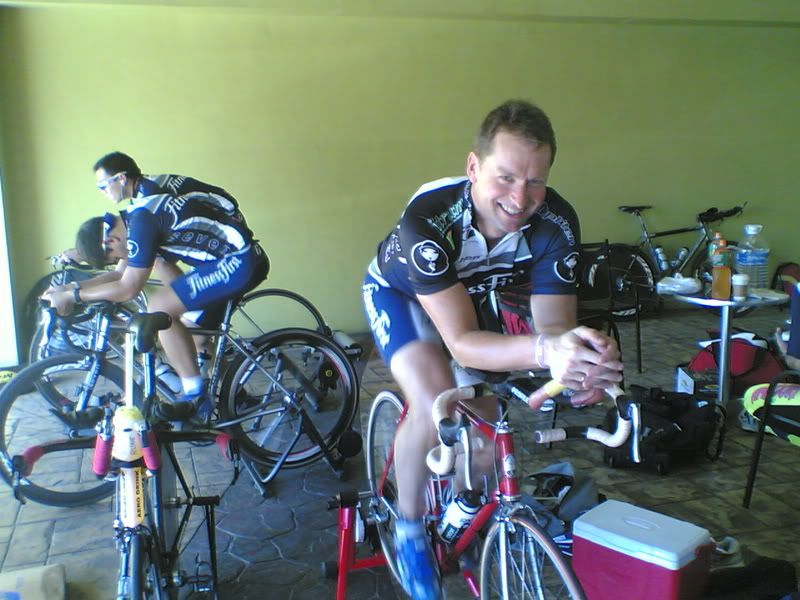 this is the new team EXCOM
foto shoot with Q baterna who will ride Tour of Egat with me in MAy...
this is team Seven LAkes at the starting line
this is the new team Pair Cargo of my friend dennis Tojos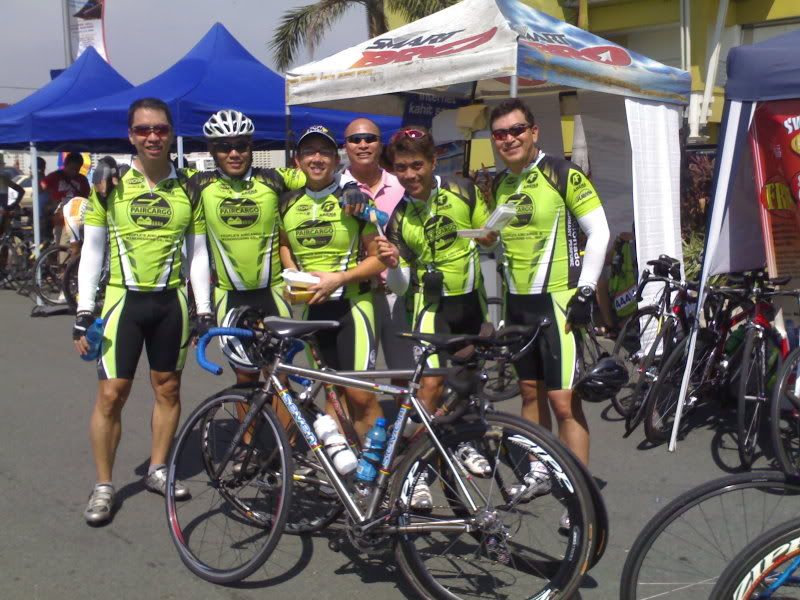 the new team kit of BIKE KING..thats the proud owner Mr RAul Cuevas the dealer of ORBEA
foto of team PLDt on the starting line with my good friend Doctor Butch Ydia 2nd guy from left
foto of team Polo Tri with white team kit by Nalini at the starting line.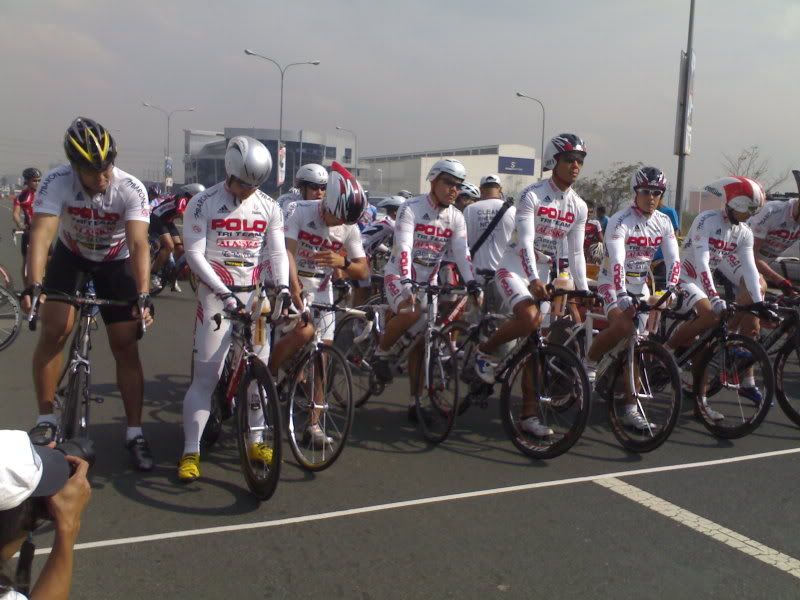 foto of team Xycos (foto from pinoy roadies)
Businessman Deon James from South Africa rides with team X terra with his beautiful Raleigh TTT bike near the starting line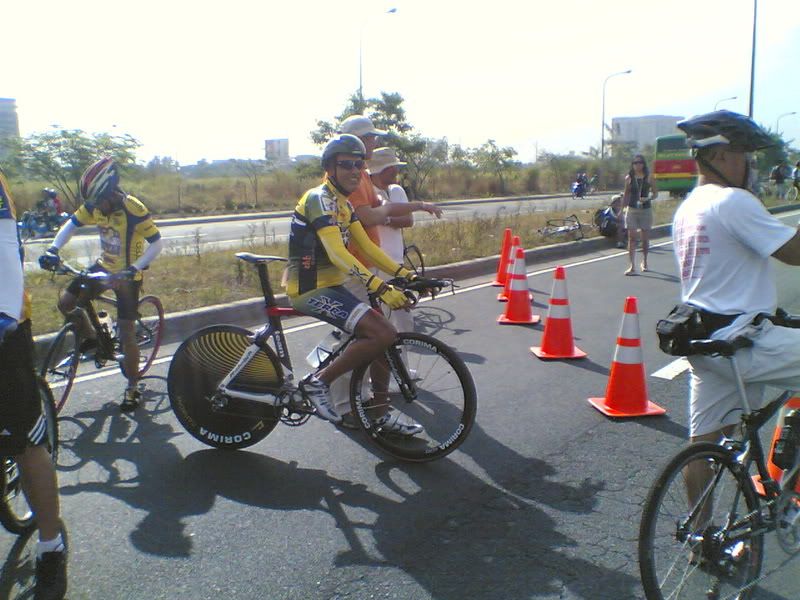 foto of team Pair Cargo at the starting line
foto shoot with Mr Winston Chua and Abby from team XTERRA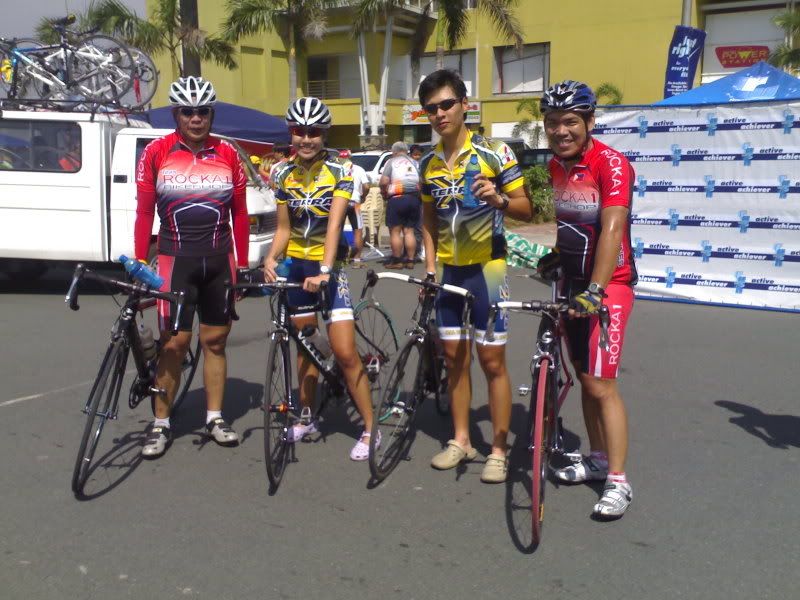 thats cathy wong of the famous "cathy wong group" under the umbrella...brella...brella
this is the shot my wife took of team rocka being overtaken by totally aerodynamic team polotri (in the white team kit) ...the polo tri riders showed their splendid aerodynamic form in this foto...
foto shoot of the team vehicle of the new team Gerry's Grill