| | | |
| --- | --- | --- |
| | « on: February 09, 2008, 11:40:44 AM » | Quote Modify Remove Split Topic |
---
its racing season once more and what better way to start off the season with a fellowship night sponsored by all terra bikes shop edmund mangaser and SUBARU last night at the Subaru Showroom Edsa Quezon city... well done edmund...Thanks so much for the party!
this was part of the crowd that enjoyed the party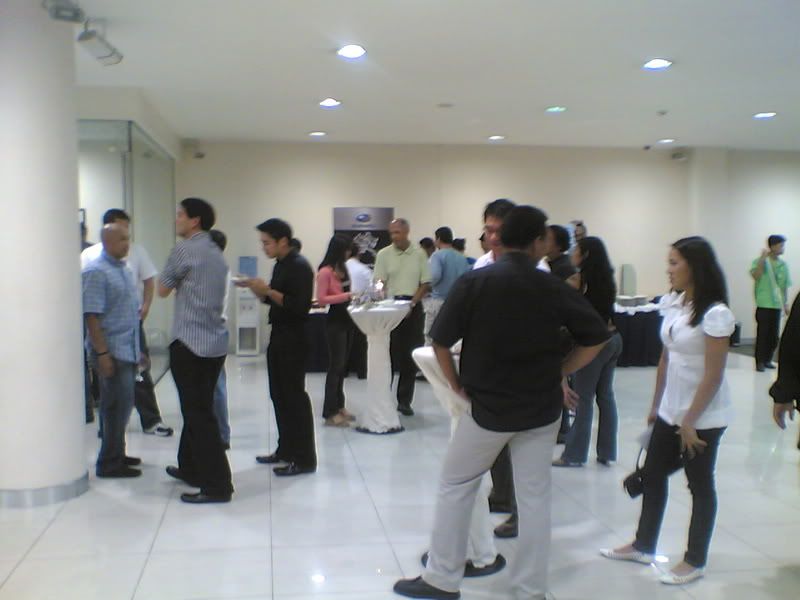 part of the racing bicycles on display...
wow this all white sycip mt bike looked so clean...was brought along by atty goyo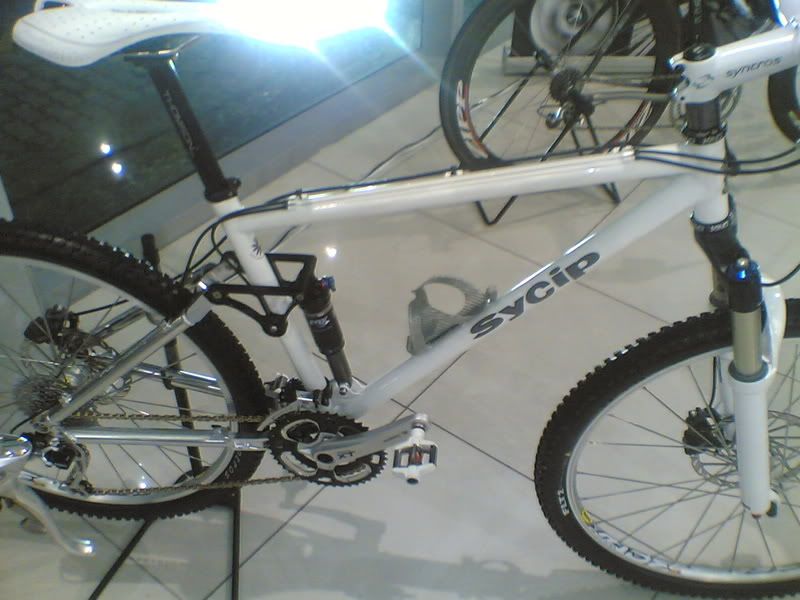 Seven Axiom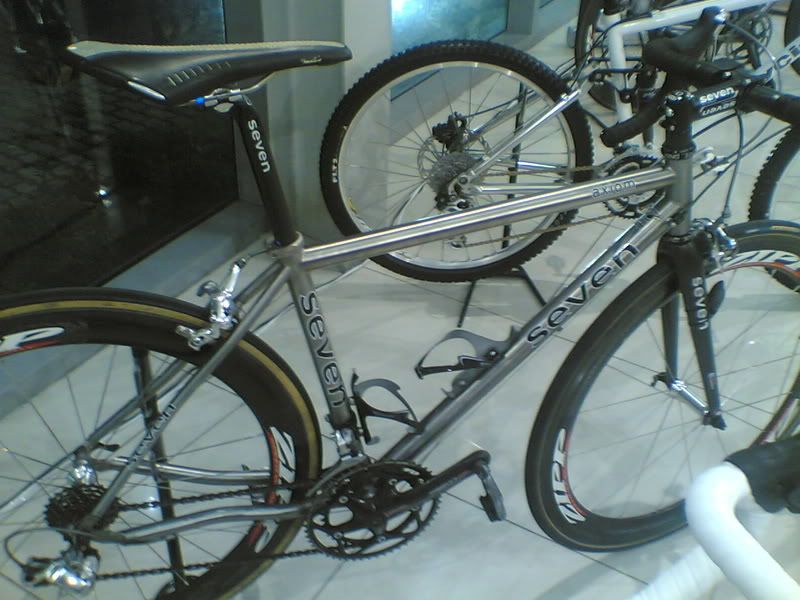 thats my nemesis on the road race..great friend off the road...thats architect quin baterna...with team logic gate superstar vekvek victor viray..."ray...are you going to race in thailand? me and my brother jojo will surely go with you if you will go...thats going to be so much fun..when you get the ticket next week let me know..i want to ride the same plane with you to Bangkok Thailand for Egat..we want the same fun and adventure..." architect quin said...."yes yes..dont worry..ill take care of you in thailand" i said
i was looking for the XRC 2007 Champion Eric Carandang...so i asked vekvek "did you see eric vekvek?" we looked around and saw eric...he is not only fastest in the sprint...but fastest to strike a friendly conversation with the Subaru girls ...
thats the teamrocka1bikeshop table with my wife all dressed up..ramon antonio, oliver estrella and dennis d menace
and just how many times in year 2007 ..have you seen my teamrocka teammate dennis d menace smile last year?....answer: never! until i drag him into the spotlight with these beauties from Subaru!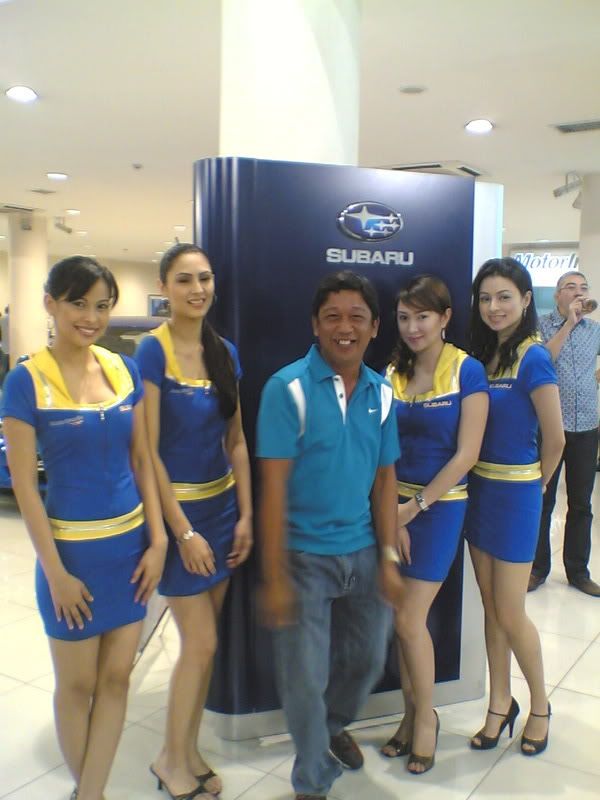 duh...i wanted to put my arm around miss subaru..but it was my wife taking the picture..so im exactly 300mm away....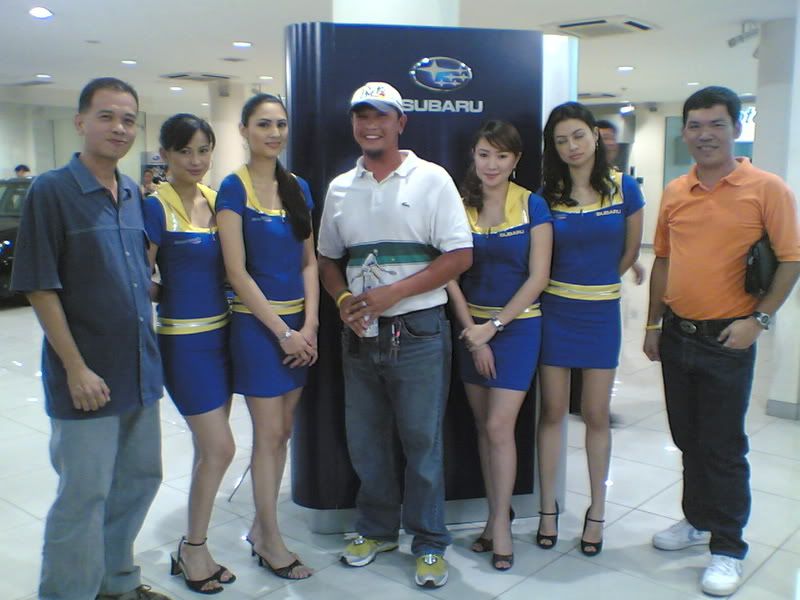 another foto shoot..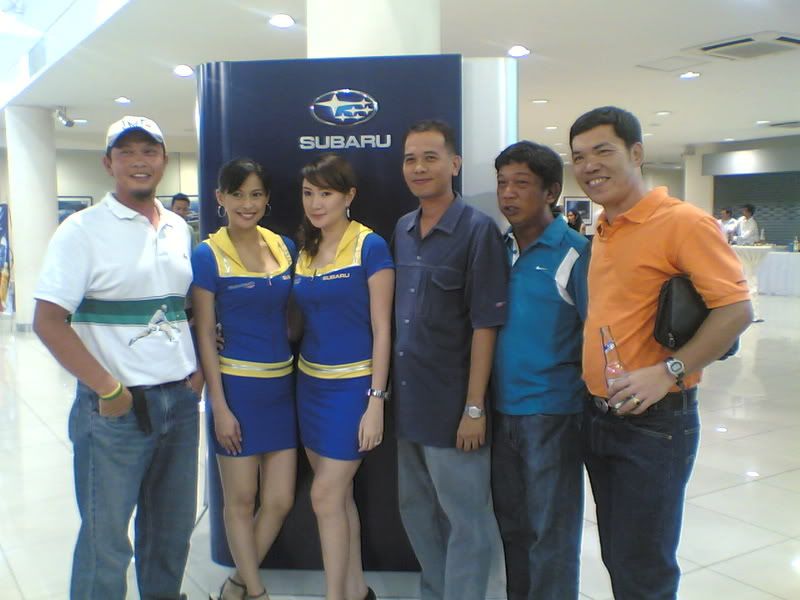 duh.."honey...that subaru impreza is not on the teamrocka1bikeshop budget this year..."
"wow this car is great!"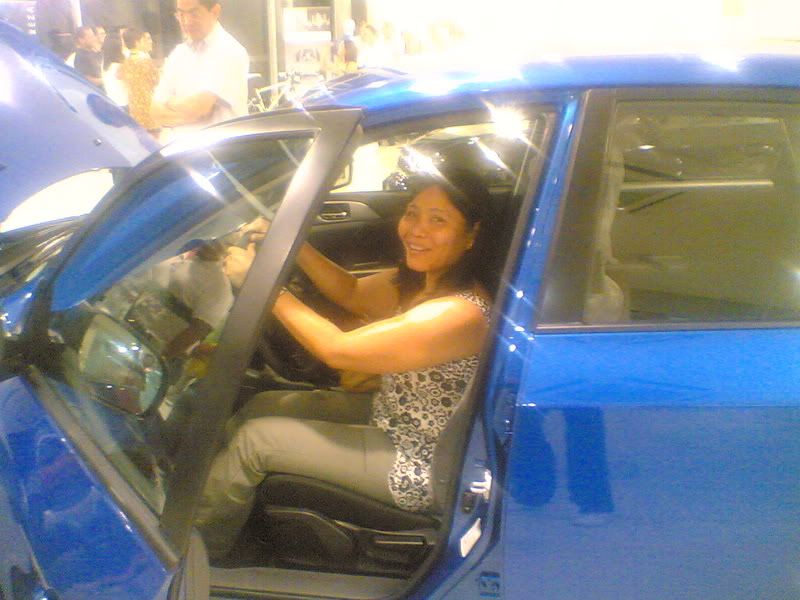 the winner of the Ang Tour ni Frank road race criterium race at reckla and 2nd at Danao Logo Danao businessman boy tiples came with a sling..."what happened to you boy?" i ask..."i went down after somebody crashed in front of me last saturday in the MOA criterium..i broke my collarbone ray..but dont worry i will ride tour of Egat Thailand with you..thats for sure..." he said
with the main man himself...mr edmund Mangaser the owner of All Terra Bikeshop in Libis and the organizer of XRC all terra subaru executive road cycling series 2007 and 2008...the bar had been set higher for 2008... and so this racing series will be the main agenda of the businessman cyclists this year.