bisekletaguy
| | | |
| --- | --- | --- |
| | « on: Today at 12:34:08 PM » | Quote Modify Remove Split Topic |
---
dear friends,
the sun is up today november 13, 2008...thats after 3 weeks of bad weather here in the philippines...time for me to do the 2 hours training ride..as i have been off my bike for the past 3 weeks.
first stop..the town plaza of Malolos..Malolos town seat of power of the First Philippine Republic 1898.
there are two large bronze cannons in front of the Malolos town Plaza here is the one where i placed my bike for the size comparison...
here is the other one.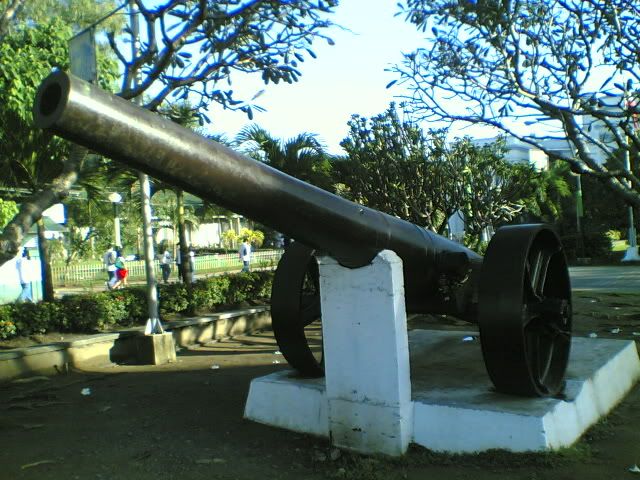 ok i am on my way to Calumpit town...i will show you the road conditions...asphalt at the center and concrete on the side..the perfect bike lane
my 2nd stop...ancient Spanish Bridge leading to no where...as the bridge was not repaired after it had been destroyed during the war. This is at the approach of Sto Nino town in CALUMPIT
here is another view
archway entering pulilan town shows two filipino farmers on top of kneeling water buffalos
spot detail. the Patron saint of Pulilan town is San Isidro ..better known as the patron saint of Farmers..so each year during the celebration of the town fiesta..there will be parades of carabao kneeling in front of the town church..and festivities includes so many activities for the carabao..including carabao racing.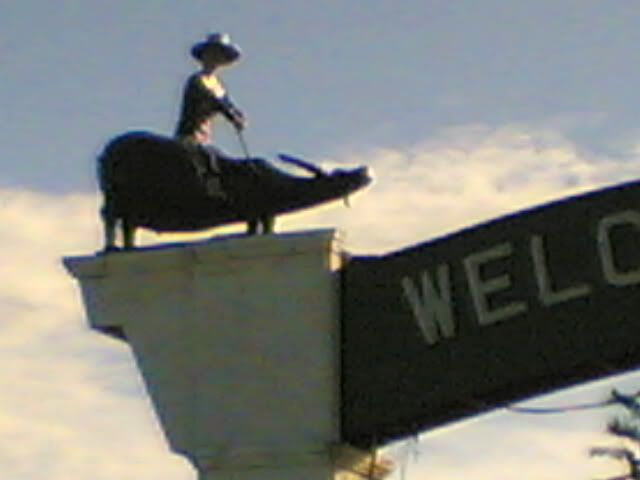 ok here at the base of the arch of Pulilan..i will pan the camera to my left so you see the stretch leading to the CANDABA BIRDPARK SANCTUARY..swamp and marshlands where migratory birds enroute to china and japan stops by....BULACAN IS BEAUTIFUL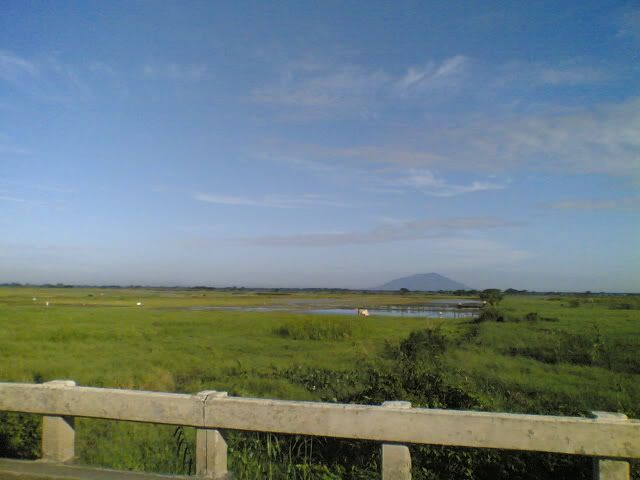 thats another beautiful restored american era wooden ancestral house in pulilan town
Pulilan Town church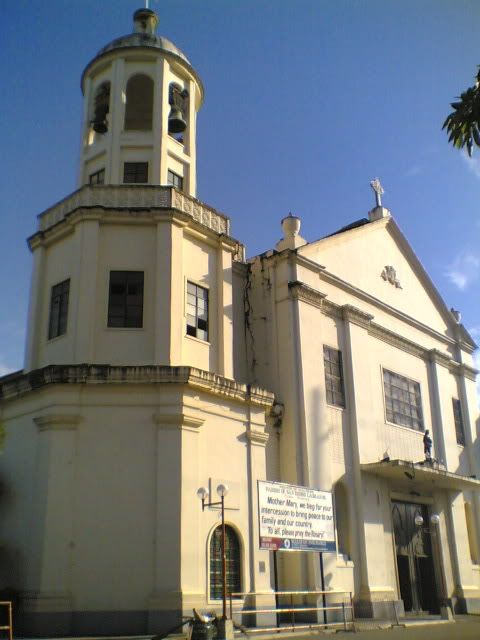 Giant Marker shows a farmer on a kneeling carabao at the corner of Pulilan Town Market square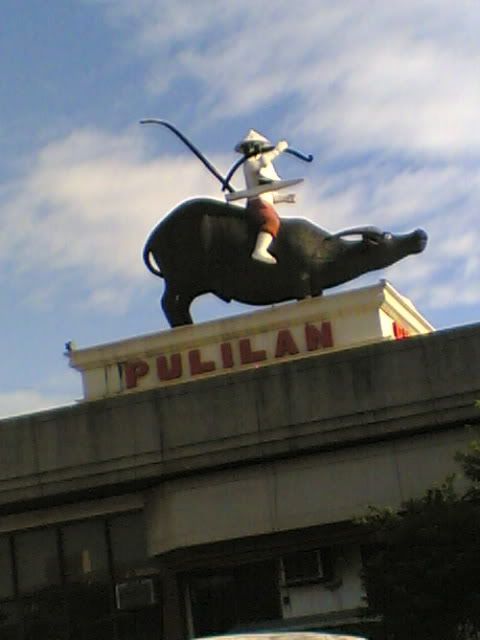 on my way back home to Plaridel town...i passed by GYM ni KONSEHAL (the councilor's gym on the 2nd floor) now i know why my wife prefers to go to FITNESS FIRST TRINOMA....by golly...there is a store called E. SULIT (sulit is tagalog word meaning well spent!) selling coffins on the ground floor