| | | |
| --- | --- | --- |
| | Author | Topic: bisekletaguy's Cannondale Systemsix Liquigas color (Read 7 times) |
| | | |
| --- | --- | --- |
| | « on: Today at 04:53:07 PM » | Quote Modify Remove |
---
farmlim...
this is the baby brother of my system six S2 color red/ black .....supersix didnt have this color scheme...too bad.....i dont want any other color except this liquigas color...so i decide i order quickly before my size becomes unavailable same system six works fine...so this is what i got..
.....
where to get the funding? sell the eddy merckx....
out of the box...no cranks for the teamLiquigas..and so the buyer now has the option to put in the compact crank so that he dont get dropped in that terrible payapa climb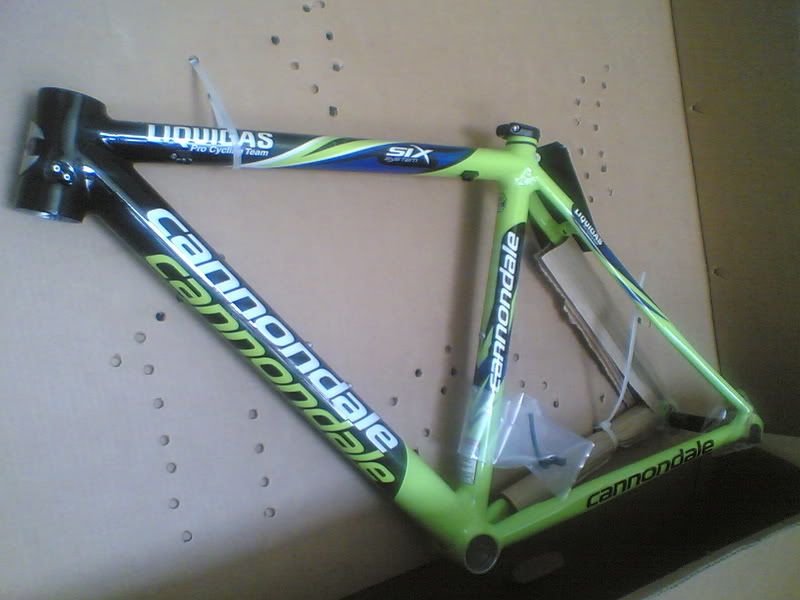 look ma..no thread on the bottom bracket...thats the option for SI cranks from cannondale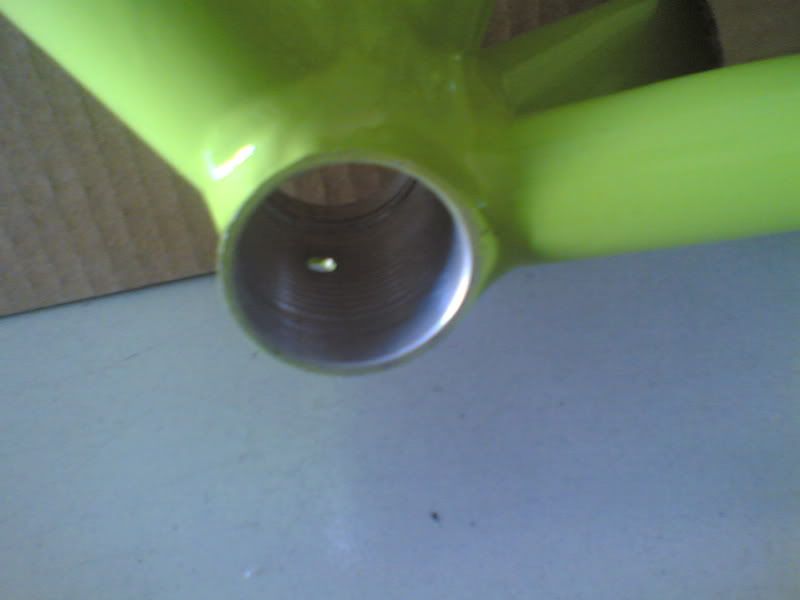 this is the adaptor kit for a shimano threaded crank...came with loctite adhesive..glue this in..viola..the cannondale can now be use for campy or dura or FSA, or sram cranks...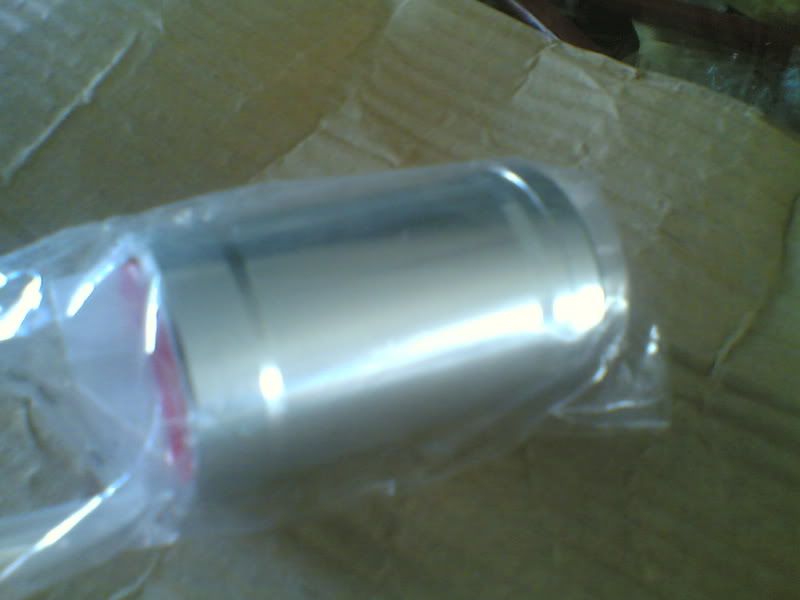 best decorative paint job on any bike (according to the buyers opinion ...dont mind him...
) ...elemental model of PROPANE (liquid gas) decorates the top tube on this baby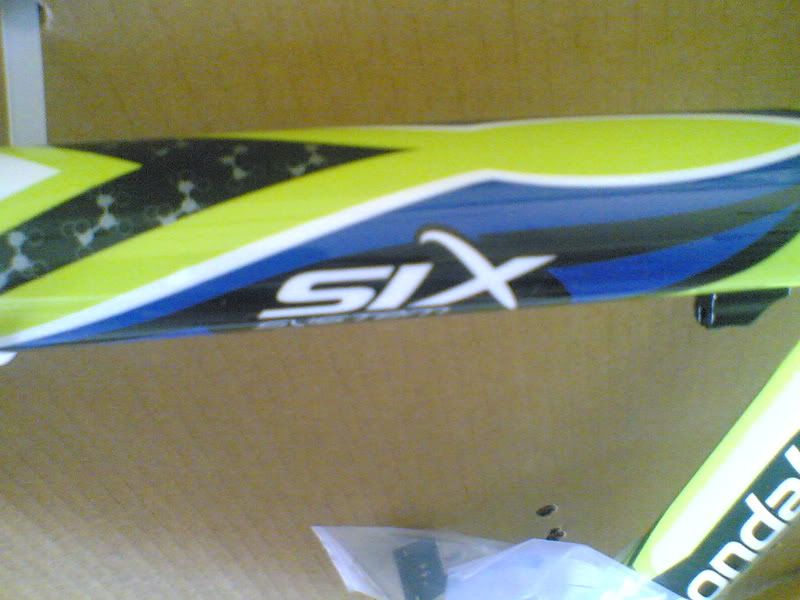 this is how big that hole is on the head tube...cable guide riveted onto head tube can be seen here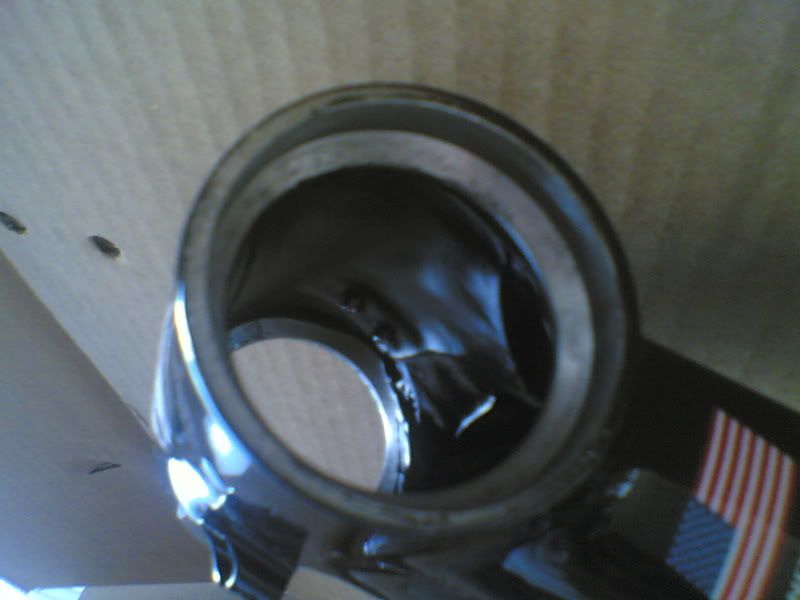 the handlepost that didnt come from the box (ordered seperately) was organic designed..like the male reproductive organ ...for that extra manly macho appeal...
best deal in the house...that cannondale warranty card...thats the best deal in town.....with no worry whatsoever against factory defects, accidental cracking of tube...or paint corroding...due to galvanic isothermic or whatever kind of paint corrosion...so long as cannondale warranties it...l will sleep soundly at night..
when will it be built...? the FSA headset spacer that came with the cannondale is too small...standard 1/8 inch x 10mm spacers..cant use it..so have to wait for the spacers to arrive, also..i have to sell another vintage bike for the parts on this green ecological machine... so...waiting for the funds first...for the meantime...drooling mode on my baby first...
| | | |
| --- | --- | --- |
| | « Reply #1 on: Today at 04:59:23 PM » | Quote |
---
there's the new baby. nice ray.
has to be tested in the buak climb for tnf09.
---
YOU CAN'T BUY FITNESS, BUT YOU CAN BUY ADVANTAGE
| | | |
| --- | --- | --- |
| | « Reply #2 on: Today at 05:08:28 PM » | Quote Modify Remove |
---
will test the climbs here first ....if i still get dropped even when the compact cranks are installed...then i'll know its not the bike's fault....the owner's legs have to be replaced...