| | | |
| --- | --- | --- |
| | « on: Today at 10:08:45 AM » | Quote Modify Remove Split Topic |
---
more fotos of the beautiful race held last Saturday
main stage for the 94 k event
photo shoot with Team Elixir Bike shop before the start of the race
team Gerry's Grill now always present in the big races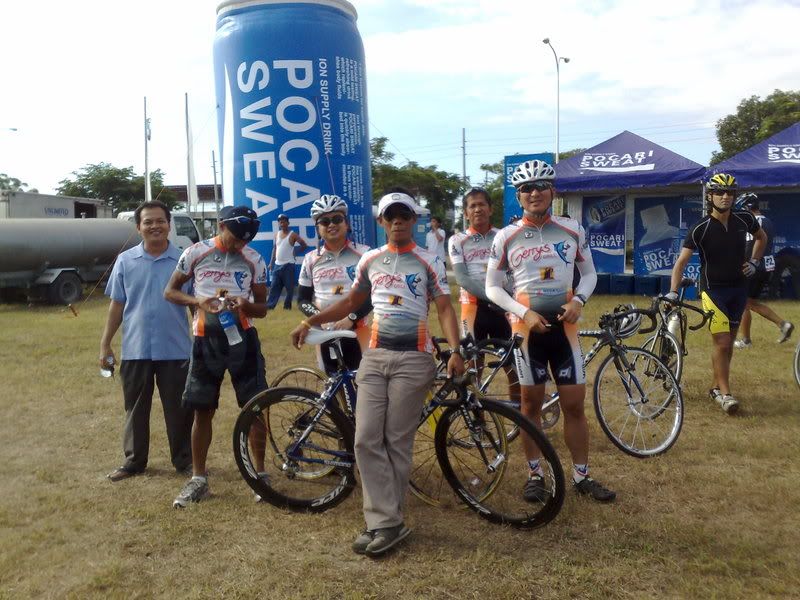 new kids on the block..very beautiful team kit for new team SUNKIST Orange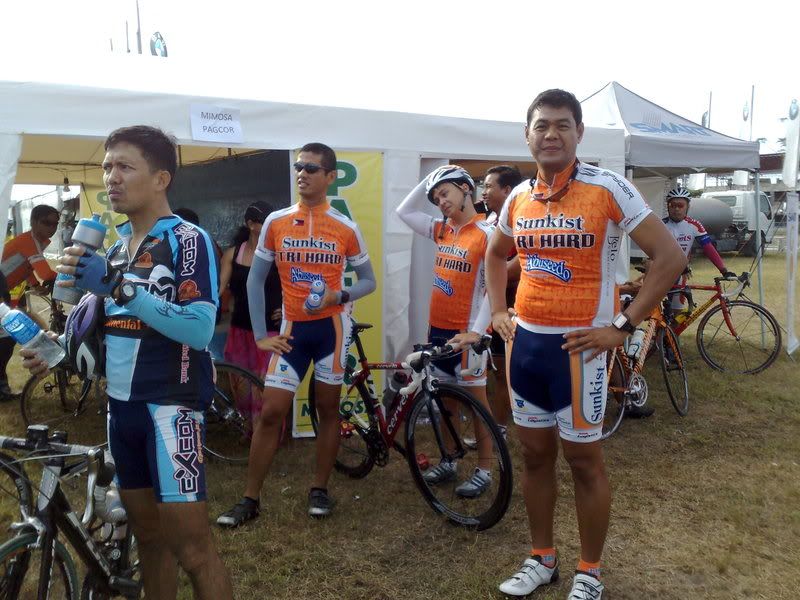 team excomm
thats the boss ric rodriguez registering the UK Triathlon champion Chrissie wellington at the registration booth...."i am very very happy to see you join this race ray...this is going to be a very very nice race im sure you will finish it" says ric rodriguez before the start of the race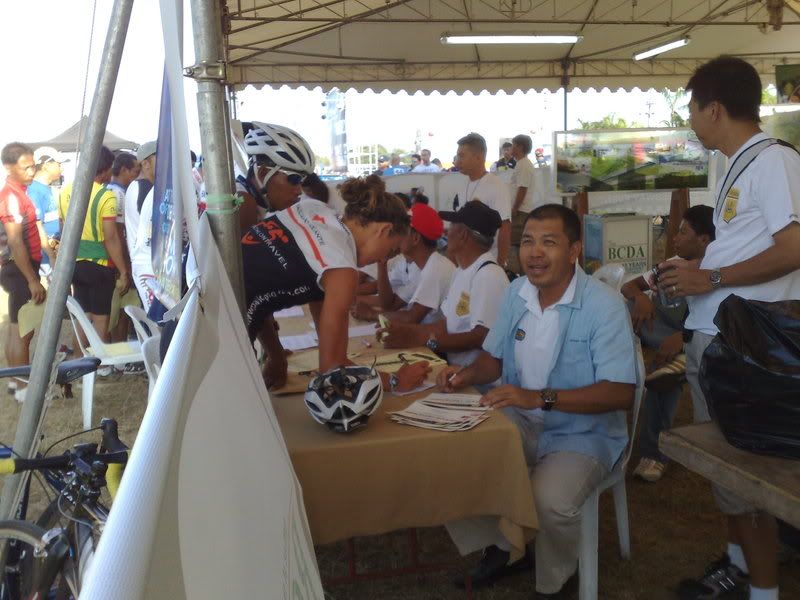 photo shoot with Ernie Hortaleza at the registration booth before the start of the race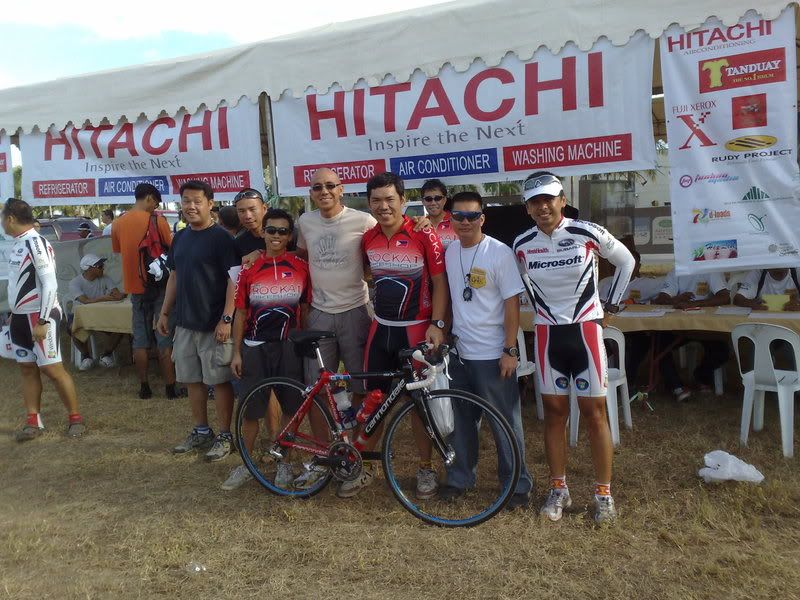 team Bike King riders
team logic gate manager architect quin baterna (blue t shirt) and team logic gate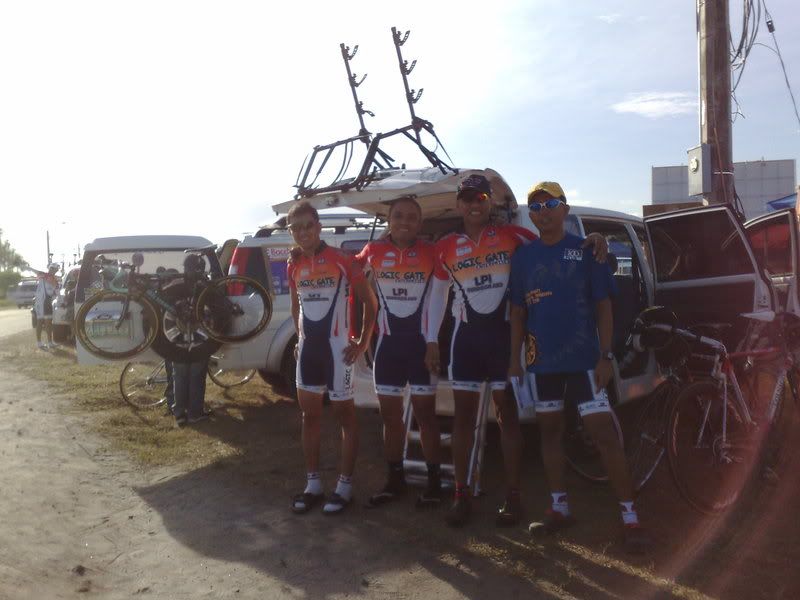 my good friend doctor Butch Ydia from team PLDT...i lost to you again doc butch...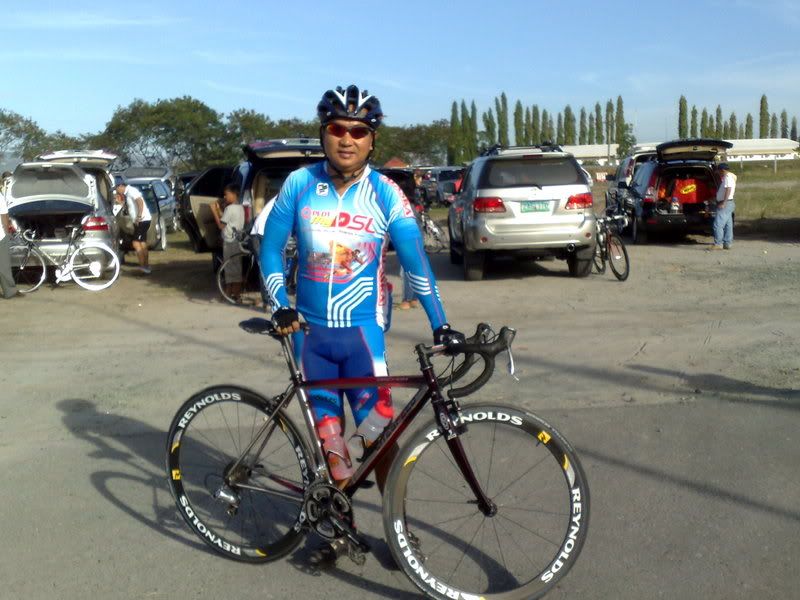 with singapore based doctor ress bautista who will ride a Colnago Titanio today.
i think thats joyette jopson who rode faster than me in yesterdays race
very strong riders from team sunkist in action enroute to clark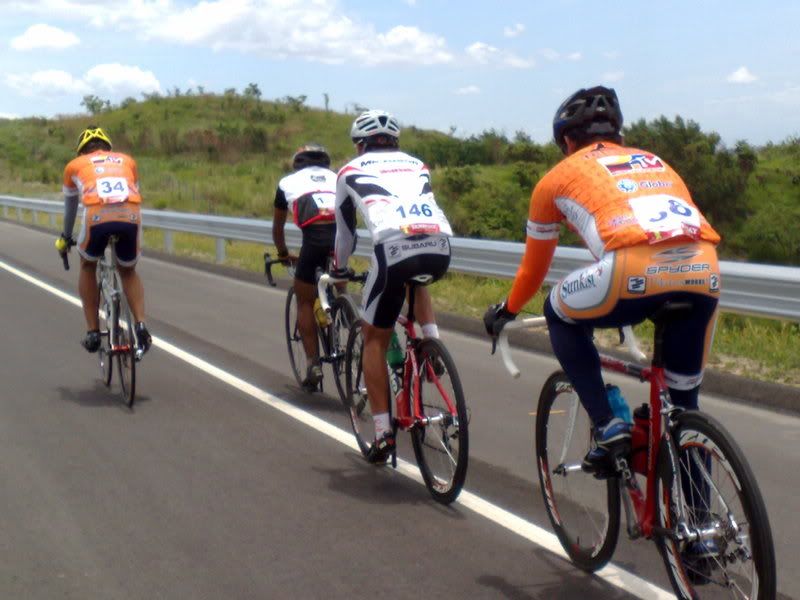 some more riders enroute to clark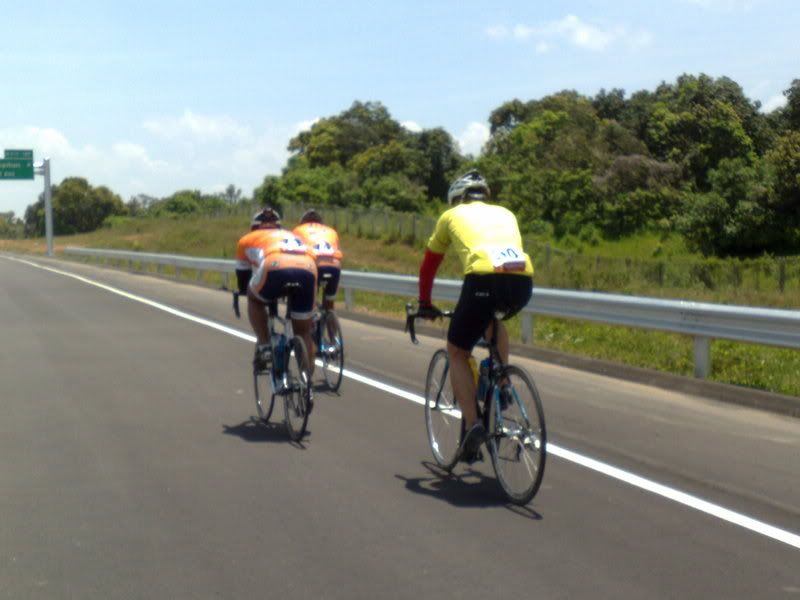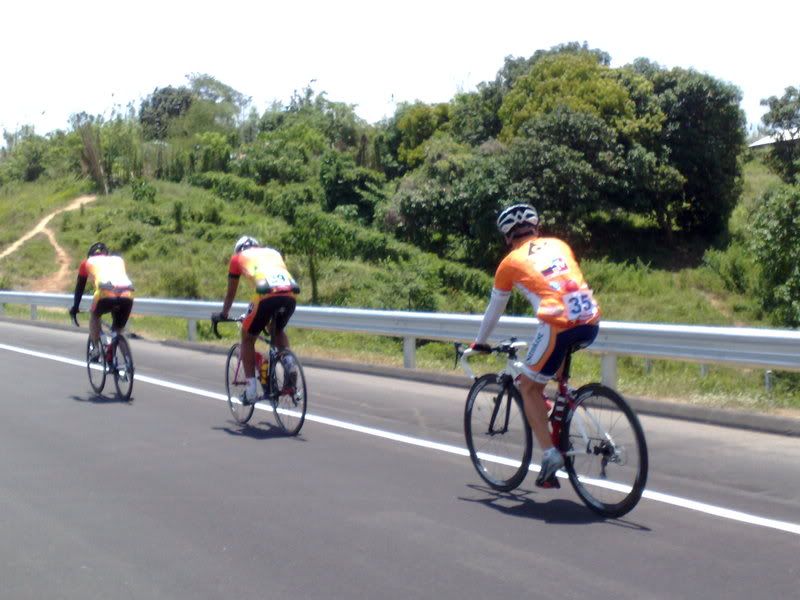 very strong riders from team CNC on their way back to Clark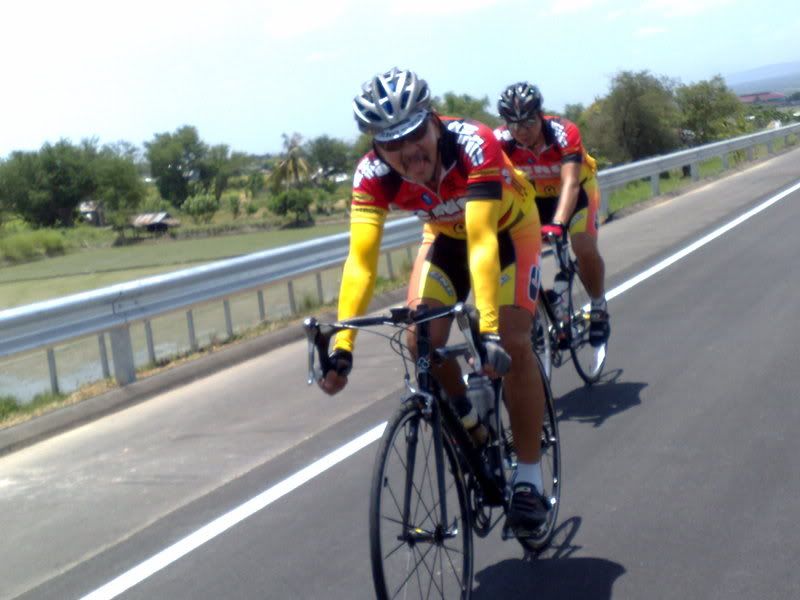 this is bisekletaguy following that white line on the road back to clark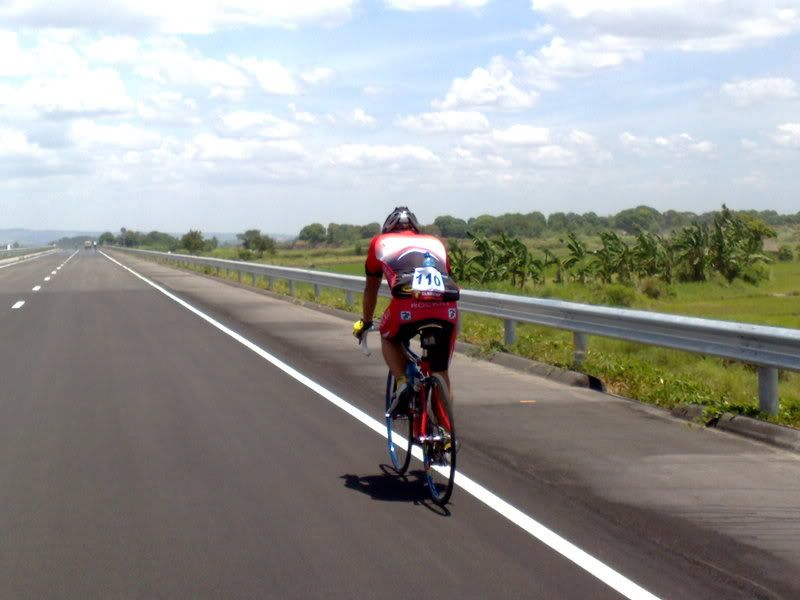 this is me being left by my crew to help other riders in front of me.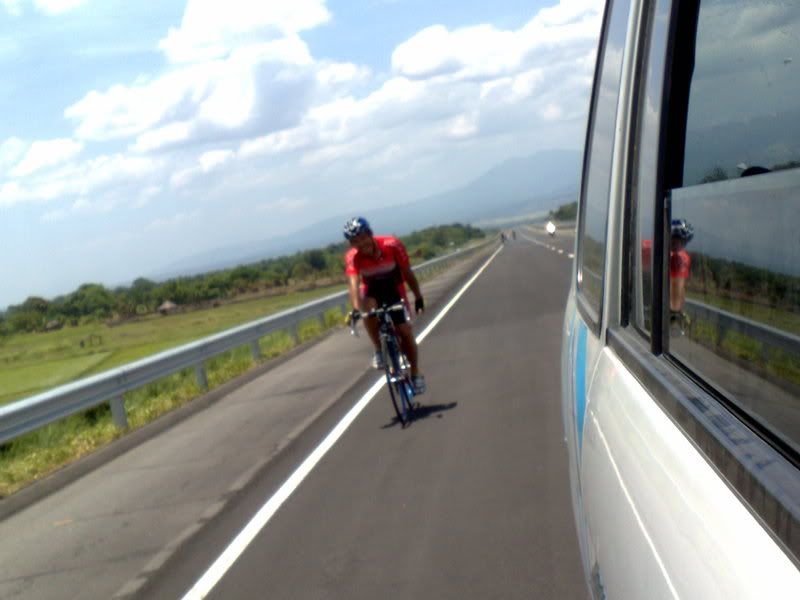 this is the front view of the train headed by team CNC kotz....i didnt see the train coming thats why i missed it.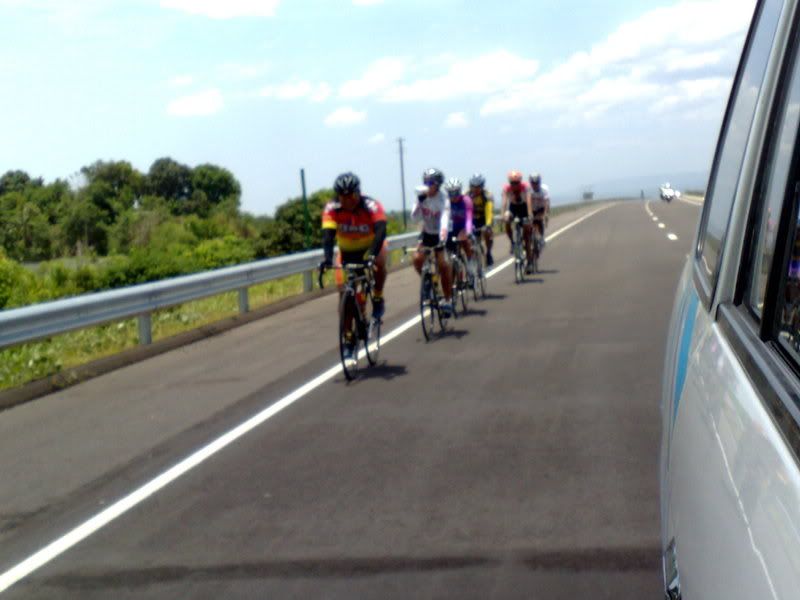 | | | |
| --- | --- | --- |
| | « Reply #1 on: Today at 10:49:16 AM » | Quote Modify Remove Split Topic |
---
nice pix ray. the team uniforms makes the race more pro looking! whatta race!