| | | |
| --- | --- | --- |
| | « on: Today at 09:23:30 AM » | Quote Modify Remove Split Topic |
---
we received the invite for the formal opening of Bike Town Cyclery about a week ago..so last night me and my wife decided to drop by and see how the party went at the Bike Town cyclery of atty Goyo Larrazabal
the parking lot was full when we arrived around 6pm
this is the colnago c50 on display
"that one is not for sale ray...." this is the AVE MALDEA custom made frame for atty goyo with the paintjob by Aries....beautiful details done for the Terry Larrazabal Bike Festival..designed by atty goyo...
sleeping beauty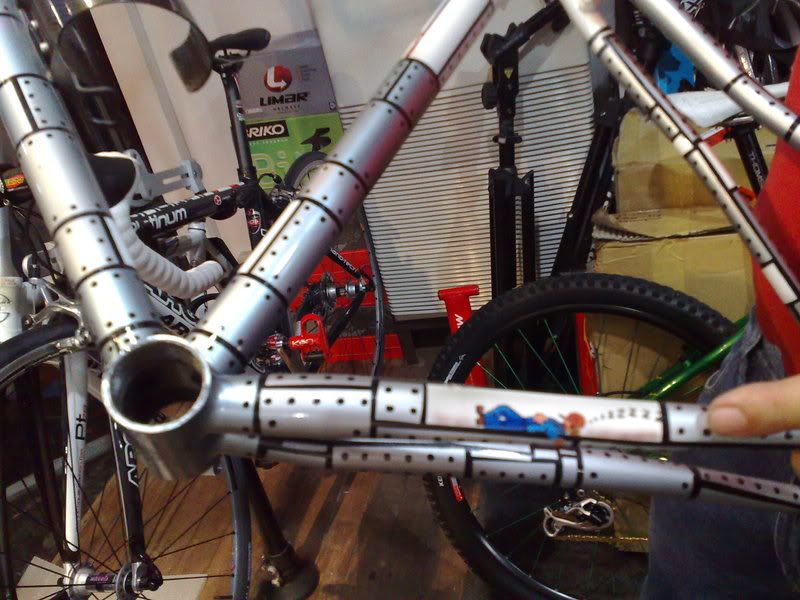 detailed 'comic strip" paint job
here is my vote for " the best in paint" Ave Maldea custom road bike...owner: atty Goyo
candy green colored looker..thats goyo's Independent Fabrication steel beauty!!!
even the spokes are candy colored..while the chain is in gold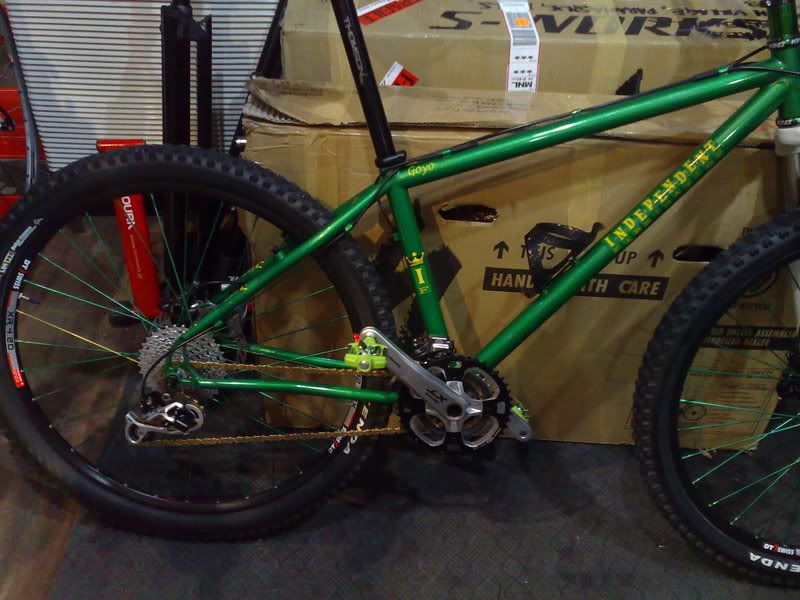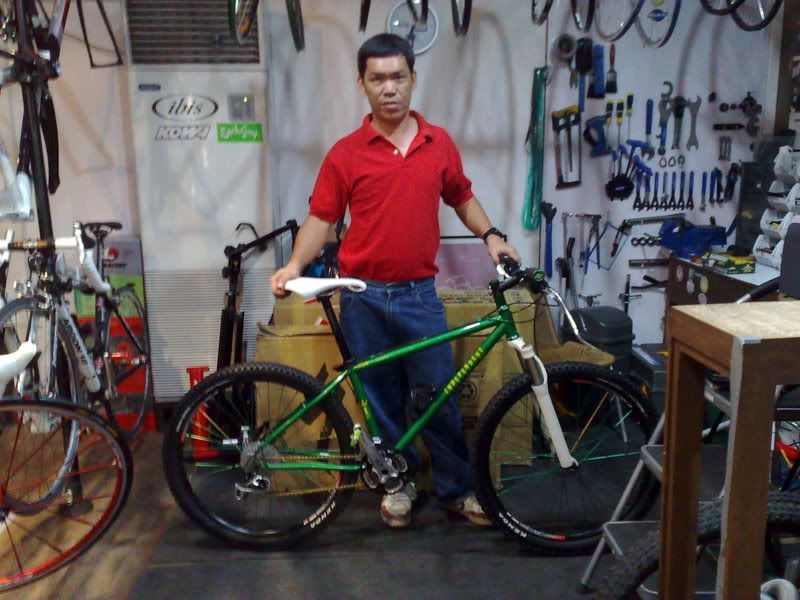 Parlee Sram equipped on display.."and how much for the frame and fork of the Parlee miss saleslady?" i asked "its 190thousand for the frame and fork sir raymond"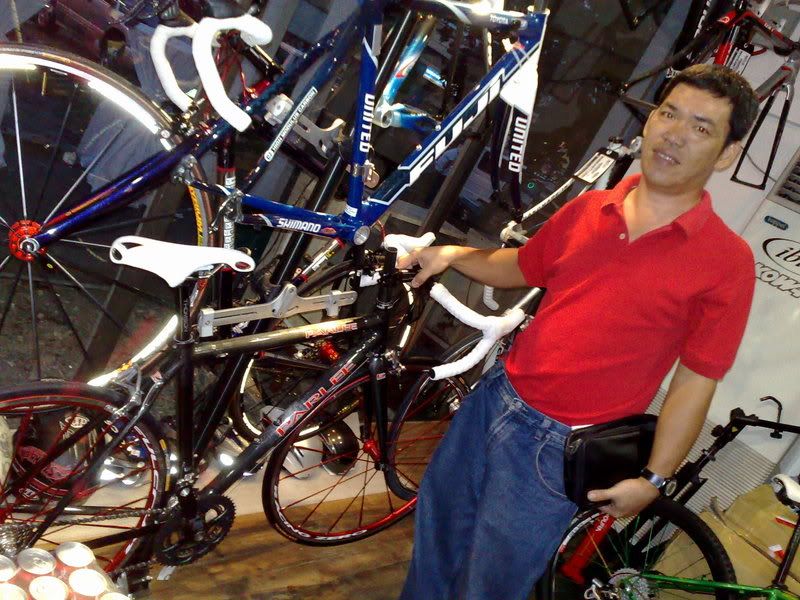 my wife, brian lopes and bisekletaguy at bike town cyclery formal opening 4-1-08..."mommy that brian is a certified American mt bike superstar!"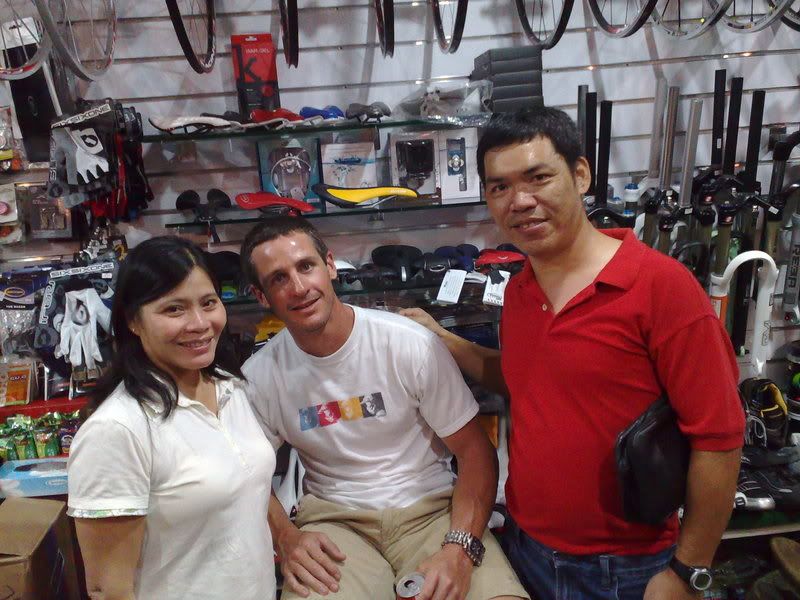 from the internet thats Brian Lopes on the Ibis
the three ibis mojos of Brian Lopes..fotos from the net
thats the boss atty goyo and brian lopes inside bike town cyclery last night....
with coach arsenio tado (nicdai) he will be chief commissaire for this years TLBF in subic
the design for the TLBF jerseys for 2008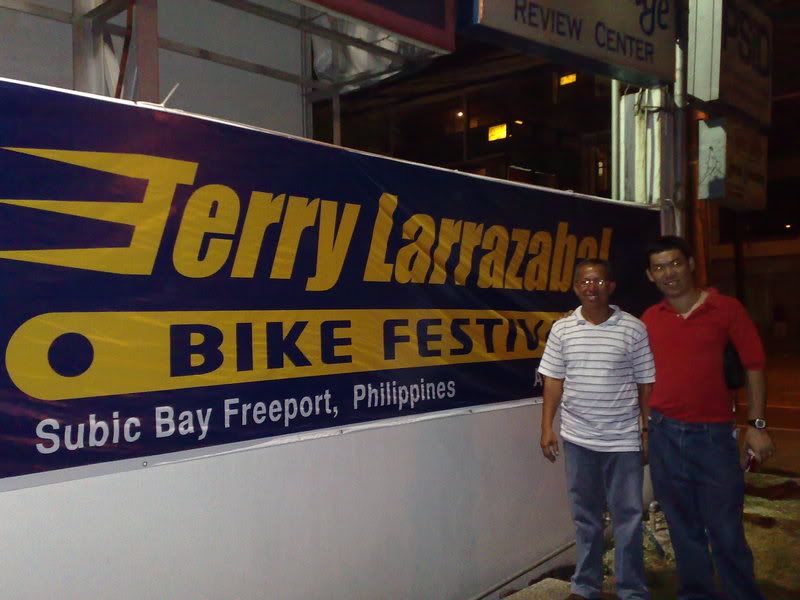 | | | |
| --- | --- | --- |
| | « Reply #1 on: Today at 12:52:32 PM » | Quote Modify Remove Split Topic |
---
nice pics....
yeah, brian is a mtbike superstar...he can ride DH, XC, 4x...wow!! such great talent.....