bisekletaguy
| | | |
| --- | --- | --- |
| | « on: Today at 10:38:28 AM » | Quote Modify Remove Split Topic |
---
Cover page Liquigaz XT3 in Macapagal April 27, 2008
team PLDT brought this My Speed DSL teamcar in yesterdays race yesterday and thats my daughter rachel having her foto taken with the race car.
thats the boss Raul cuevas of BIKE KING in yesterday's race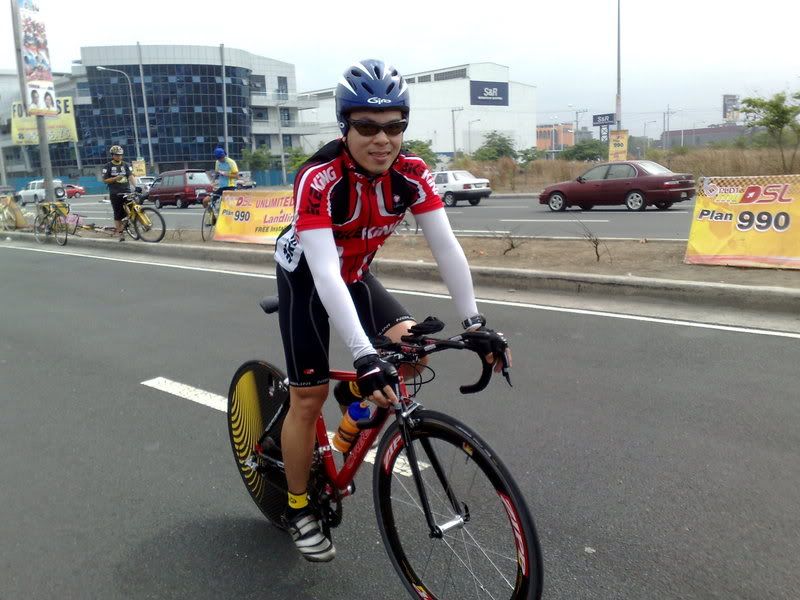 veteran cyclist Cathy Wong had been cycling since 1985 now joins team Polo Tri
teamrocka in yesterday's race ...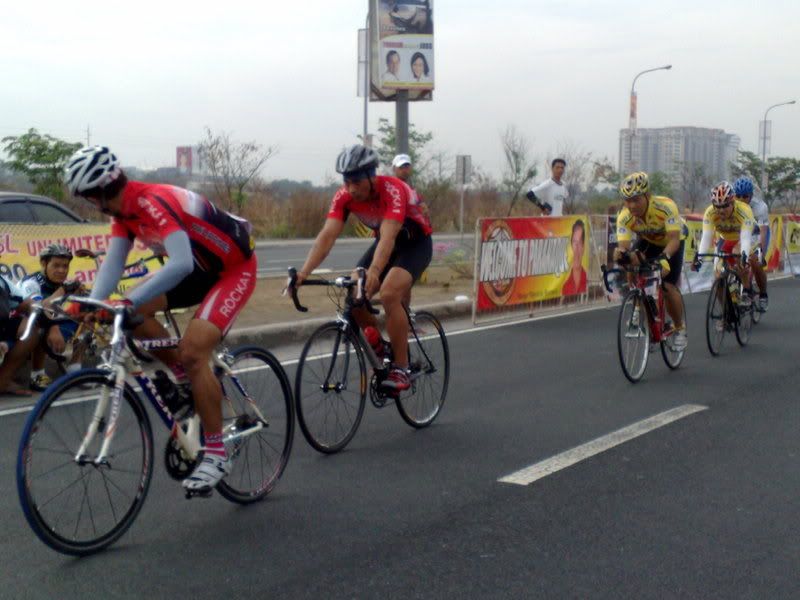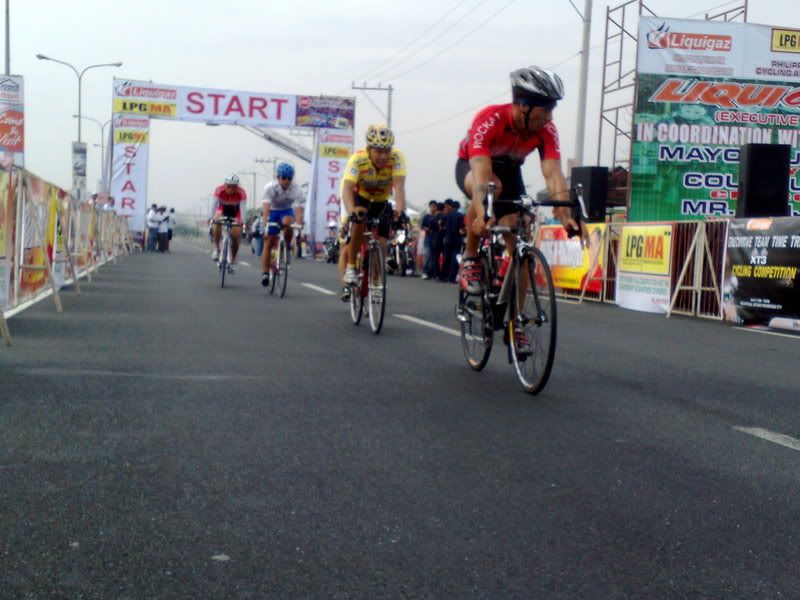 team wheelmobile autotrend lead by toots chua placed 3rd yesterday at the cat A team time trial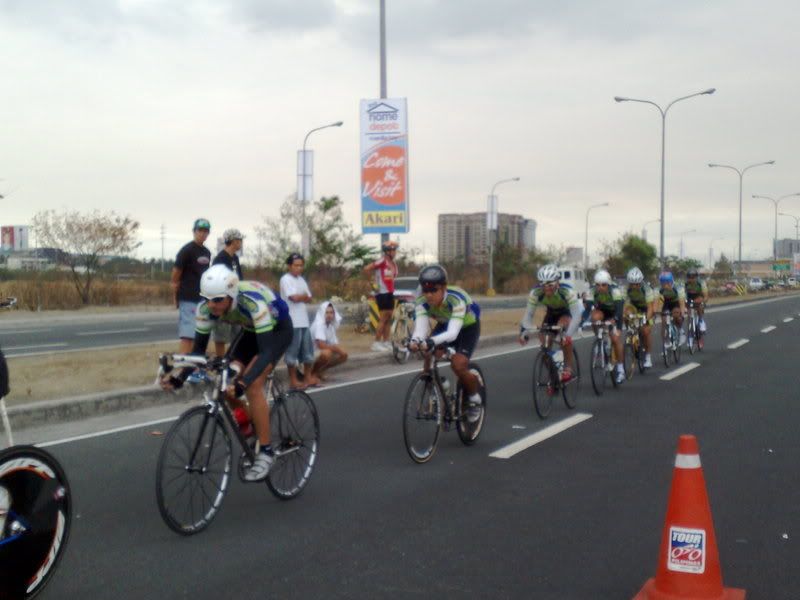 team Fitness first leain cruz leads his team over the leaning right turn
norberto daa leads the team PLDT cat A riders in the team time trial yesterday
team microsoft's ernie hortaleza at the forefront of the white microsoft train enroute to Victory in yesterday's Liquigas XT3 race in Macapagal avenue in MAnila yesterday
Team Logic Gate's superstar vekvek viray leads his team to a near 2nd place finish in the teamtime trial if not for a crash by their fifth man on the last stretch going to the finish. I hope your rider is ok.
this is definitely my biggest scoop for today....putting a face on peca reader and contributor MARY ANN viray who surprized me in the mcdonald's burger station. "hello hi ray ..im Mary Ann" she says...
"woah im sorry i didnt recognize you..i thought the mary ann viray from PECA ..the wife of superstar vekvek viray of team logic gate has long hair...an old lady and a strict disciplinarian..im surprized she turns out to be young and beautiful..."
i said in reply and mary ann laughs..."just take care of my honey in thailand...make sure he doesnt spend too much time in the nightclubs and bars" mary ann said...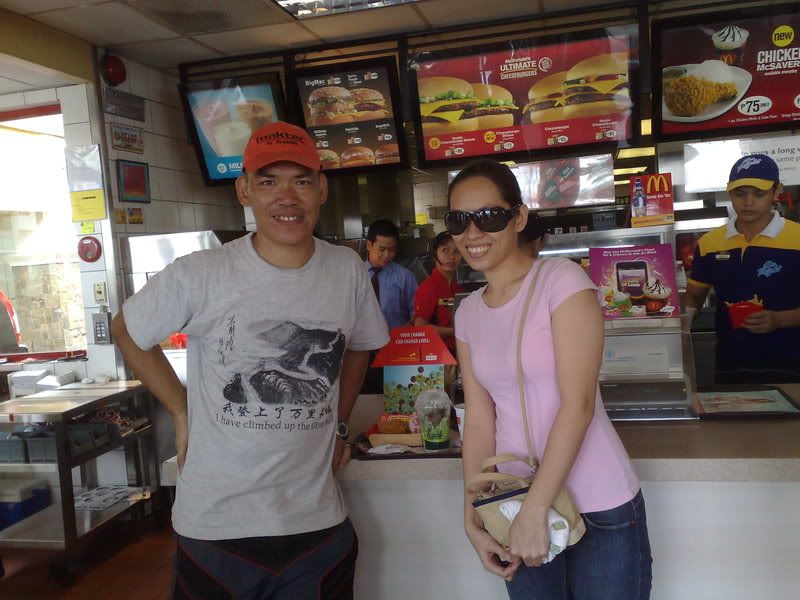 also seen at Mcdonald's macapagal...soft spoken XRC organizer and Liguigas XT3 organizer Mr Edmund Mangaser and beautiful wife Salve. Cool as a cucumber...."ray this is a first for us..organizing a race within 2 weeks after Liquigaz asked our help to organize this race. The european owners of Liquigaz i believe are Belgians from the land of eddy merkx so they got soft spot for CYCLING and they also paid for all the beautiful $60 jerseys from anatomic so now even the pros wear very beautiful jerseys" edmund adds...."Thats great edmund the Liquigaz XT3 thats a very successful and nice race" i said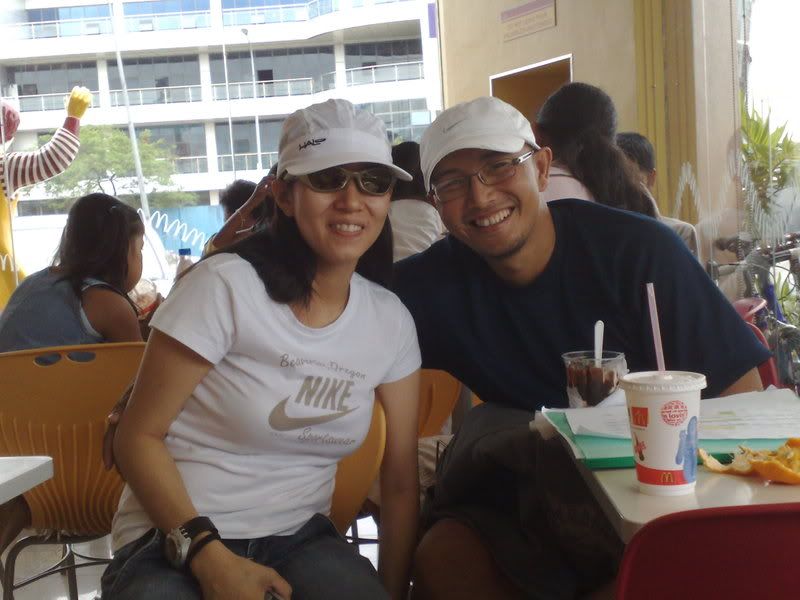 these are some of the local pros who showed up for their criterium race yesterday..proudly wearing their $60 team kits sponsored by LIQUIGAZ...bravo Liquigaz may your tribe of enterprising enterpreneurs with soft spots for cycling INCREASE....you made all cyclists very happy yesterday...thanks so much for your support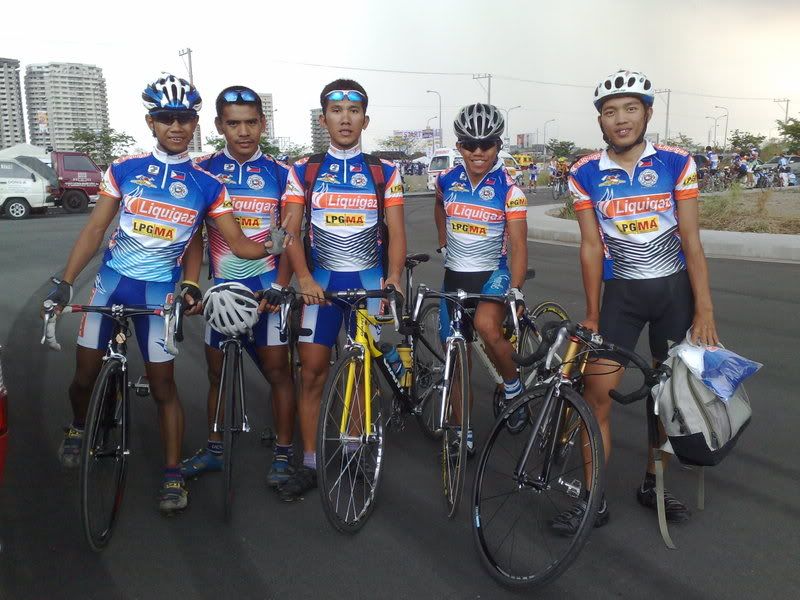 left to right : bisekletaguy, arnel ty (Liquigaz) and winston chua from team X Terra "ray this is only the beginning of our support for cycling...what does liquigas and cycling have in common? we want cleaner air and a cleaner environment ..like you guys..." says arnel ty himself a cyclist as his company poured in over $$$$$ to sponsor the XT3 race (executive team time trial race) in Macapagal near the Mall of Asia ....including these BEAUTIFUL $60 per teamkit for EVERY PROFESSIONAL CYCLISTS PARTICIPANTS of the LIQUIGAS QC to BAguio ONE DAY RACE
there they go... Cat B (intermediate level executive riders ) mix it up in the afternoon criterium in Macapagal blvd yesterday .foreground is mr richard uy from team elixir who celebrated his birthday yesterday...happy birthday richard!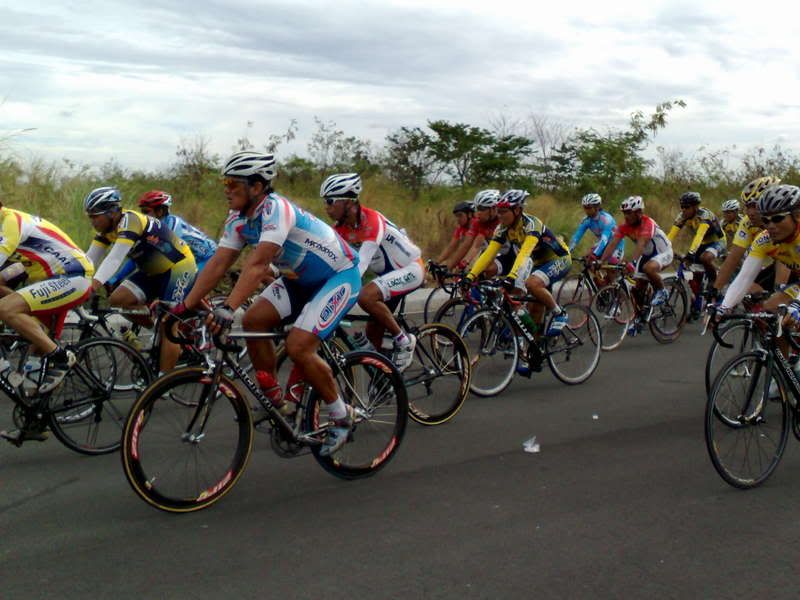 bisekletaguy riding his spare cannondale caad5 in the yellow fuji steel filchi jersey rides the criterium at 230 in the afternoon after the team time trial
and the winners are: TEAM MICROSOFT the team of Ernie Hortaleza for Cat A team time
trial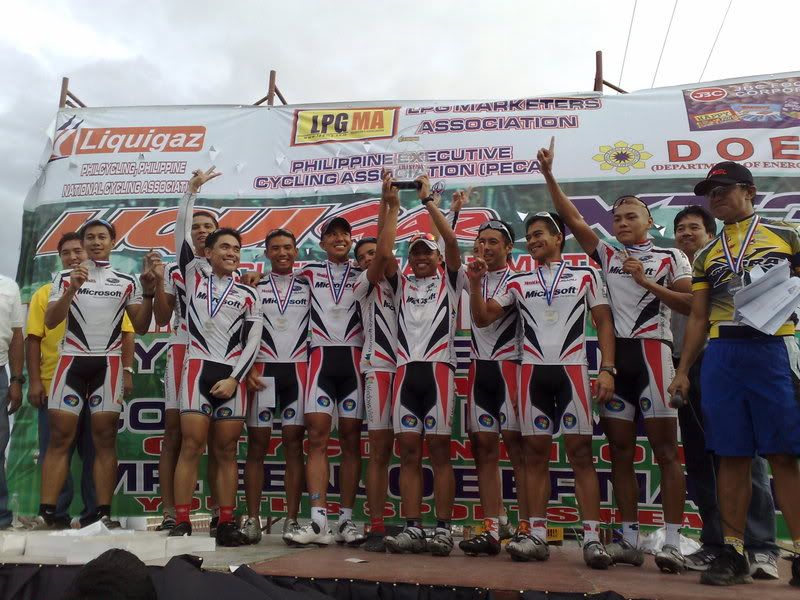 team Elixir bike shop co sponsored by Burlington Socks won the first place trophy in the CAt B team time trial and the cat B criterium plus 5thousand pesos in cash for the superb effort. " I am very very happy for my team today as we now have 5thousand pesos for the Beer for my birthday party tonight ray" says a beaming richard uy.
"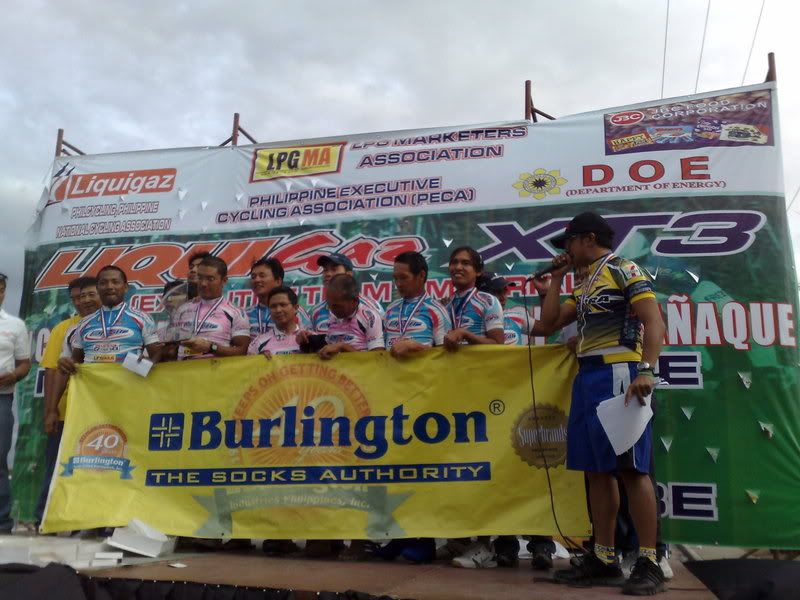 the Glass trophy was BEAUTIFUL!!!