| | | |
| --- | --- | --- |
| | « on: March 01, 2009, 07:03:16 PM » | Quote Modify Remove Split Topic |
---
dear team,
newcomer teamrocka teammate TJ magpantay who is half my age and classmate of my daughter (he is now connected with philamlife insurance company) went to rocka1bikeshop last tuesday.
"ray i want to go up hilltop in norzagaray i have never been there but my cycling buddies say the roads are rutted so nobody wants to accompany me there ..will you be free this saturday..can we ride together?" tj said
"tj i might as well go with you. i have been so busy with work. didnt ride this week. might as well ride as im going up reverse sierra this sunday and for sure will be left behind if i dont do long ride this saturday"
so together with tj we went up hilltop...walked down 500meters of dirt road....to the nearby lake. well the water was so clear we couldnt resist the free spa so had a 30 minutes break a relaxing dip at the lake.
"ray..this is well worth the climb. very very nice." tj said.
" well if you are gonna walk the 2km steep uphill climb later tj...you might as well relax first in the lake." i said
.
we went back to rockabikeshop around 2pm already nevertheless..tj and i had a nice time
raymond see
a puncture at ENCANTO town (enchanted town) suffered by teammate TJ magpantay half my age he is the former classmate of my daughter..now connected with PHILAMLIFE INSURANCE.
passing the town of BIGTE (noun meaning "hangman's noose") i have to have the foto shoot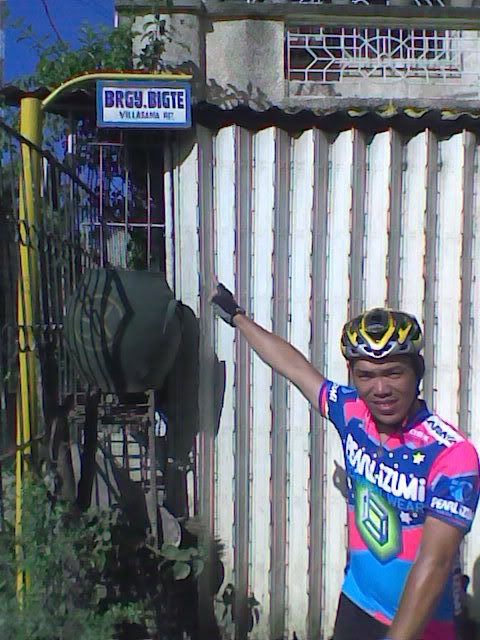 2kilometer down this path leads to the bridge in the VALLEY....leading to the National Power Corporation run ANGAT WATERSHED...this is the secret training spot where professional cyclists Benito Lopez jr and Gerald Asiado the team wow magic sing teammate of Victor Espiritu trains for the TOUR OF LUZON. (LAter this 2kms uphill climb is going to be too steep for teamrocka TJ magpantay who had to walk half the route on our way home
)
"this valley is beautiful " says TJ as he arrives at HILLTOP in norzagaray for the very first time.
this is the view overlooking the lake..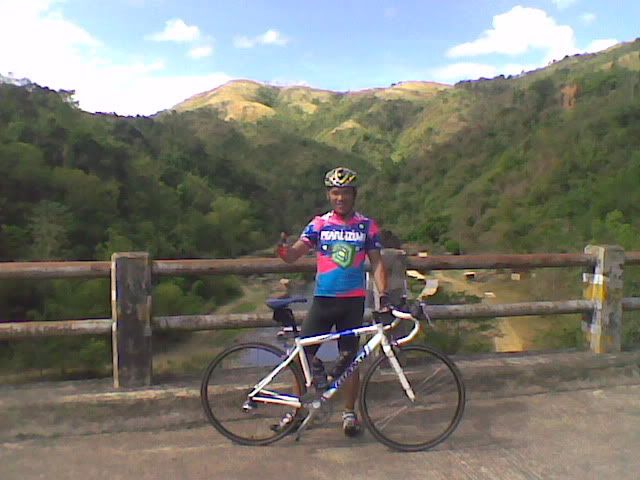 the water at this lake is still clear
"a pity ray...for our picnic ride today i only have one GU and couple of bananas to share with you..." says TJ as our road bikes get parked in unfamiliar territory...near the lake offered at HILLTOP NORZAGARAY TOWN 45kilometers from rocka1bikeshop.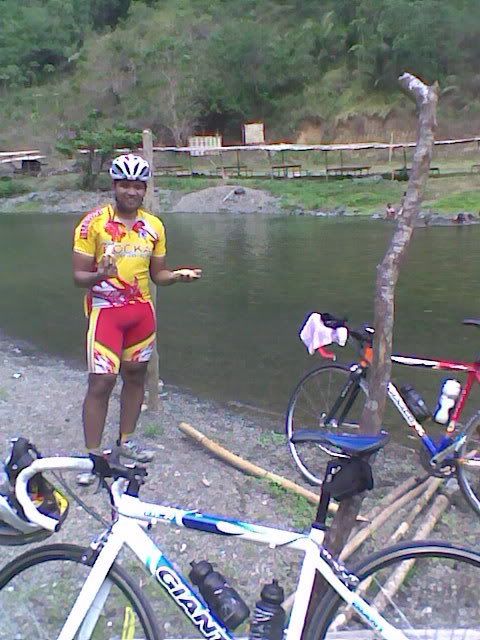 at the lake thats TJ magpantay "might as well go dip in the lake ray...i wont come here too often on my bike but the place is beautiful manila cyclists should come here" says TJ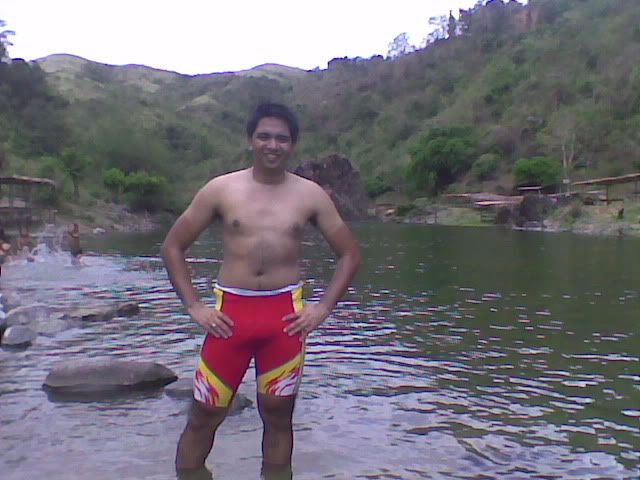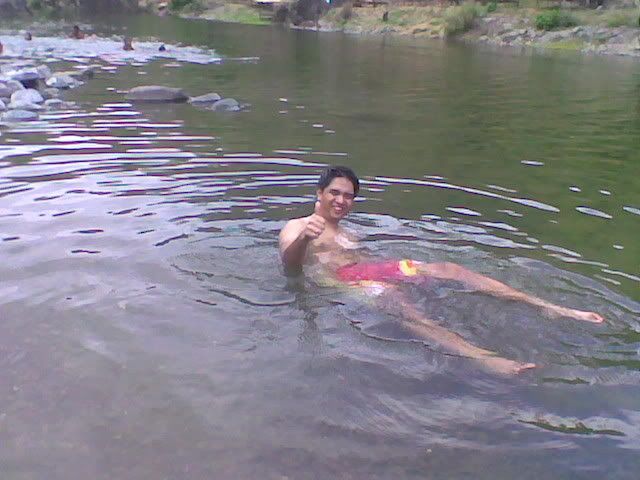 "time to take the break..enjoy the relaxing waters here TJ....we just take our jerseys off and thats it...we dont need to ride mt bikes to have as much fun..." i said
| | | |
| --- | --- | --- |
| | « Reply #1 on: March 03, 2009, 11:38:23 AM » | Quote Modify Remove Split Topic |
---
Nice PI jersey, RAy!!!