| | | |
| --- | --- | --- |
| | « on: March 16, 2009, 11:08:55 AM » | Quote Modify Remove Split Topic |
---
dear friends
here are some more fotos taken by my wife margie see
thanks swithart!
raymond see
and just how many times have you seen him in full cycling outfit just to join a fun ride?
.....thats special guest rider atty GOYO LARRAZABAL the organizer of TLBF (Terry Larrazabal bike festival) with his Independent Fabrication cyclocross special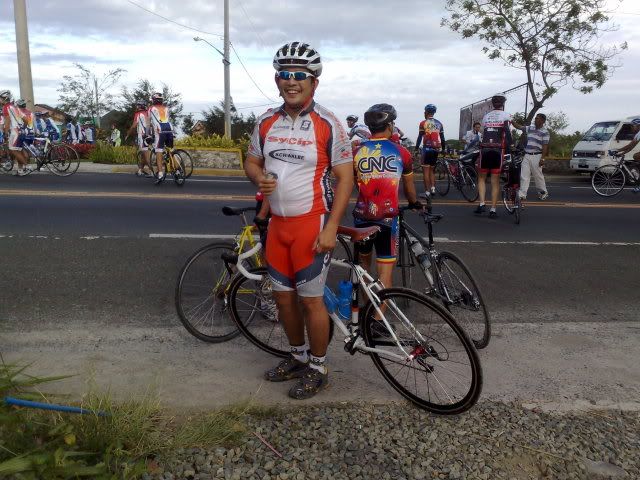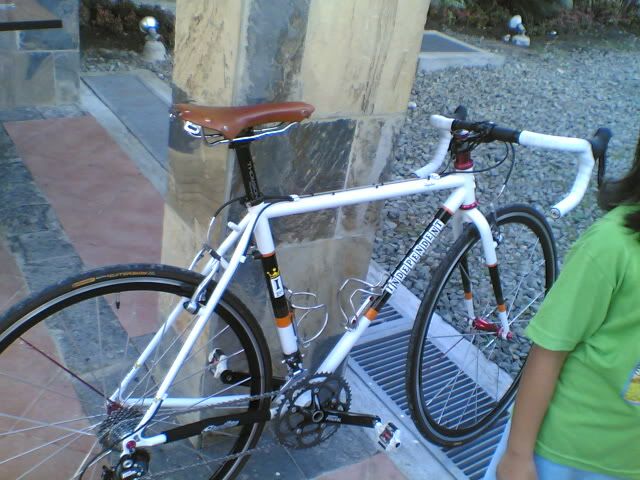 team LIQUIGAZ /tour of luzon bike shop
ambulance and motorcycle escort were provide by team Liquigaz boss arnel ty and his team LIQUIGAZ..thanks for the quick response of ambulance boss richard !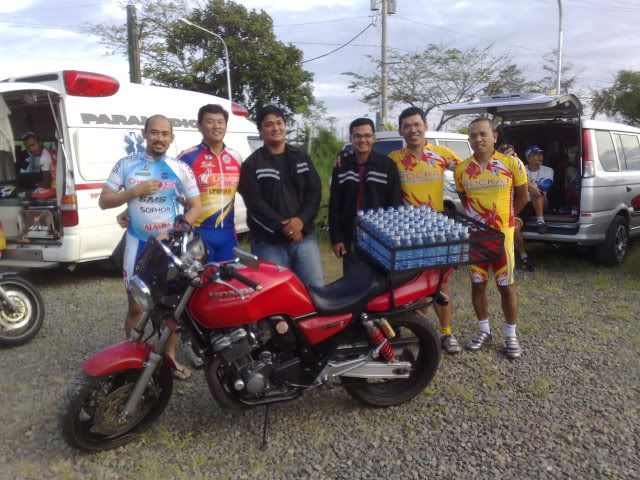 team yellow cab arriving as a solid group of twenty riders at the parking lot of gerrys grill before the start of the race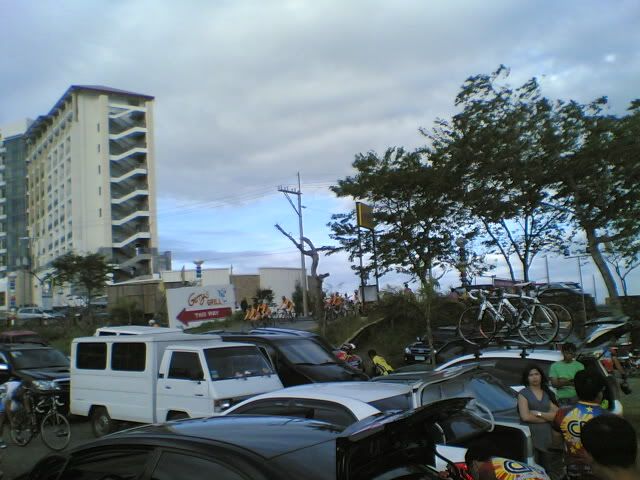 cyclists about to cross the street towards the starting line at GERRYS GRILL tagaytay
British businessman David Charlton who owns over 100 DAVID's SALON branches nationwide showed up with the team Davids Salon beauties for this fun ride in Tagaytay...warmest congratulations!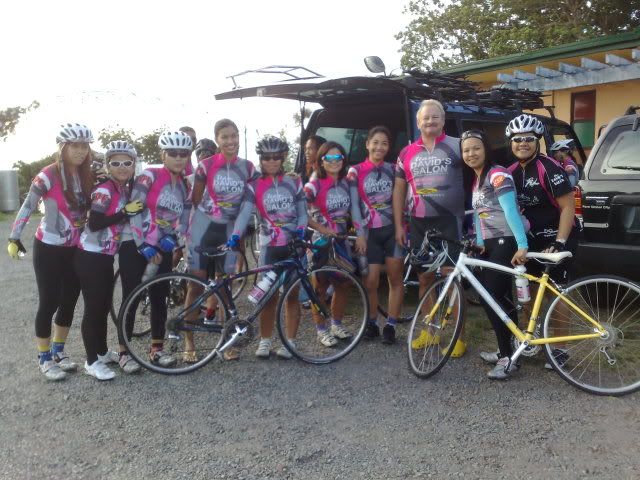 team PLDT
team PAIR CARGO wore this beautiful jersey courtesy of THE VICTORIOUS ONE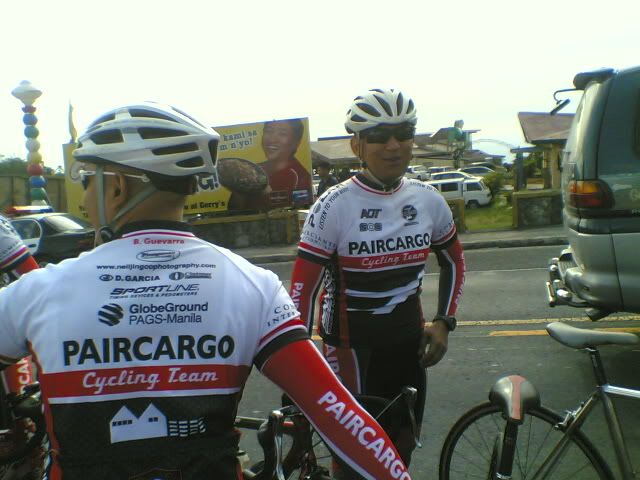 doctor ress bautista and team SN ABOITIZ
team Logic Gate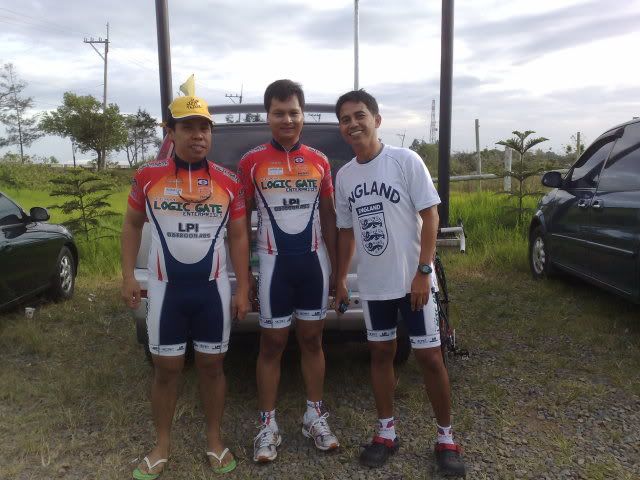 team SEVEN LAKES /Aboitiz 2GO
thats the brother of boss vic cordero, RALPH cordero in blue and tokayo (my namesake atty raymond zorilla) himself a bike race organizer few years back with his beautiful LOOK 585,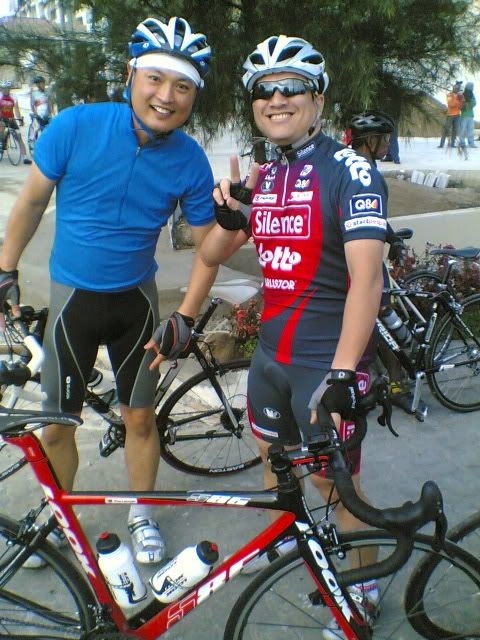 thats the funride organizer bisekletaguy "never a slow ride... this series of fun rides im doing as we are in fact training for THAILAND that is the goal"
the new super duper team YELLOW CAB/CYCLING ZONE will be a formidable team to beat in the upcoming TLBF
ok here is the front end of peloton led by team SN ABOITIZ
| | | |
| --- | --- | --- |
| | « Reply #1 on: March 16, 2009, 03:08:57 PM » | Quote Modify Remove Split Topic |
---
This guy in excellent noodles jersey is A cycling Legend he is 57 years old Roberto Boy Querimit a Asian Cycling Silver Medalist and a Bronze medalist in Asian Games and also raced in the world Championship against Eddy Mercks in the 70's. I hope this answers the question to those who asked me that who is that old guy that climbs very strong using gearing 50/17.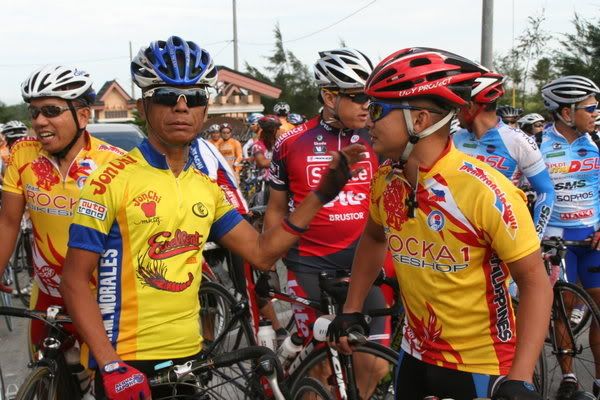 | | | |
| --- | --- | --- |
| | « Reply #2 on: March 16, 2009, 04:22:35 PM » | Quote Modify Remove Split Topic |
---
wow.. very nice pics you have got in there boss.. and also a very nice jersies in every group.. thanks boss..