| | | |
| --- | --- | --- |
| | « on: March 09, 2009, 10:23:46 AM » | Quote Modify Remove Split Topic |
---
this is a leisurely paced ride traversing the new 6kilometer road called "bagong kalye" literally means new road at the royal northwoods in san rafael town.
start at pulilan junction 7am..met with riders at waterwood 715am to 730am then for the first time the group decides traverse the new road. BAGONG KALYE. after 6kms of beautiful cemented roads..we reach a 500meters of dirt roads.... Group decides to carry on...and so we reached the town of binagbag and Maronquilo Town and transported back to the 1920s with its beautiful well preserved MIDDLE INCOME FILIPINO HOUSES...i cant stop the cyclists..so have to take the foto shoots while on my bike...nevertheless i shall be back by myself on a later date and document all the FILIPINO STYLE architectural masterpieces here in this town.
we reached angat town and at SANCTUARIO de la PAZ we made the u turn back to plaridel town and treated to a despedida (farewell party) as our friend Rey BASALLO will be leaving for a 6 months work on a cruise liner leaving for the caribean islands.
BON VOYAGE REY...dont worry you wont feel homsick..just open the rocka1bikeshop blogs...thanks so much for the cold beer and nice chicken curry.
thanks too to my friends and engr rolly cruz who organized this ride.
Pulilan town meet up
waterwood park meet up
Bagong Kalye san rafael town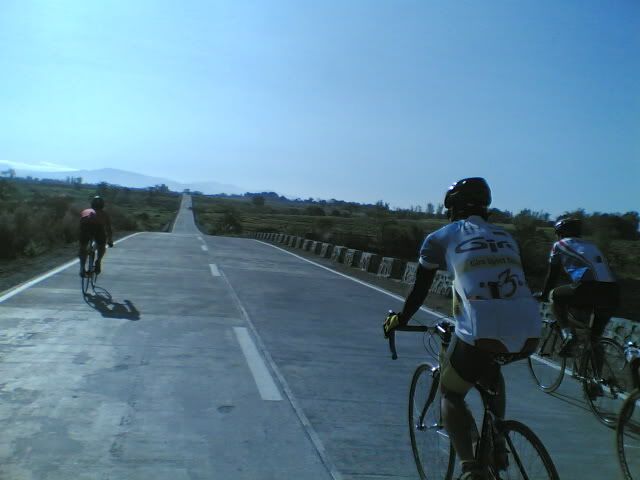 ooh oooh why the hesitation? the end of cement roads and the group reaches dirt roads...
"does anyone knows what is the end of this road? how many kms of dirt? "
i ask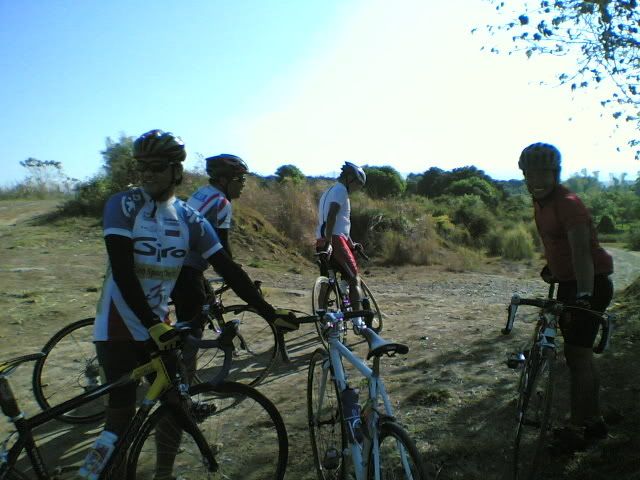 dirt roads at end of cemented road
follow the leader..
bisekletaguy takes lead (might as well ride this dirt road see where this go)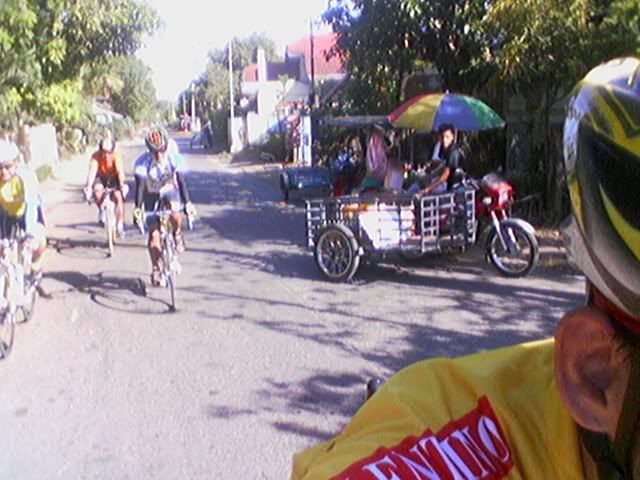 Maronquilo town has plenty of middle income 1920s styled houses. BEAUTIFUL FILIPINO STYLE!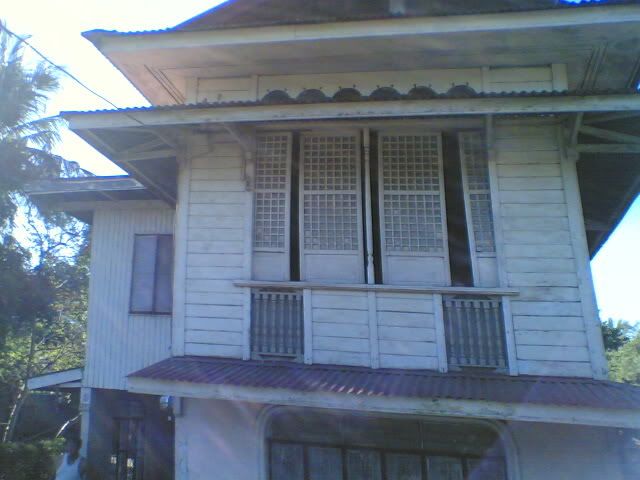 the steel bridge at DRT (DONYA REMEDIOS TRINIDAD TOWN NAMED AFTER THE MOTHER OF IMELDA MARCOS)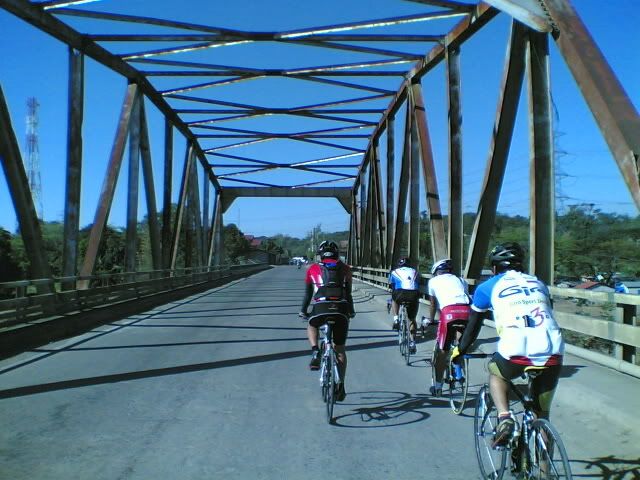 overlooking ANGAT RIVER..that will be our next destination one of this days
thats rey basallo in blue t shirt...thats the despedida party!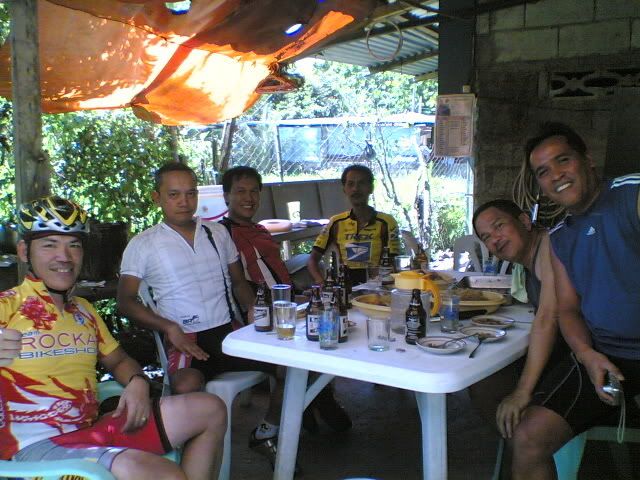 | | | |
| --- | --- | --- |
| | « Reply #1 on: March 09, 2009, 05:28:35 PM » | Quote Modify Remove Split Topic |
---
yang ang training ground ko boss ray ok diba!
| | | |
| --- | --- | --- |
| | « Reply #2 on: March 10, 2009, 07:22:50 AM » | Quote Modify Remove Split Topic |
---
boss ray thanks that you mention me at your blog very appreciated i will miss this ride and all waterwood and rocka biker, sanay pag balik ko kaya ko pa rin sumabay sa inyo malamang na ilalaglag uli me ni engr rolly, bro thanks sa beer
| | | |
| --- | --- | --- |
| | « Reply #3 on: March 10, 2009, 02:03:43 PM » | Quote Modify Remove Split Topic |
---
Nice pics and report Ray.
Engr. Rolly looks seriously fit... good prep for his TLBF bid.