| | | |
| --- | --- | --- |
| | « on: Today at 09:30:41 AM » | Quote Modify Remove Split Topic |
---
this ride was again organized by engr rolly cruz of teamrocka in preparation for the TLBF race in subic.
we started off with 7 riders including TJ MAGPANTAY of Philamlife. from the junction of Pulilan at CALUMPIT town we were joined by team Mjy riders. near apalit town there were over 15 riders from team METROGATE malolos and so we were one big crowd on our way to Olongapo. Fil-American Robert Sto domingo friends of Frank GAtdula and Joel Gironella also was able to join us for this ride.
"im excited to do this ride ray"
the speed was so fast we were in Dinalupihan by 930am. (we left 7am 2-1/2hours covering a distance of 80kms we were in dinalupihan 930)
at the foot of Olongapo at April's Eatery i ran over a rock and punctured . the 10 riders front end of peloton was about to climb the 5 km mountain so i didnt holler anymore i didnt want to spoil their fun. i just fix my flat tire by myself waited for some of the riders turn around come back for me. I just texted them "i had flat ill just wait for you guys here at April Eatery.
overall a fantastic ride. the return ride was so difficult due to cross winds. but we managed to do 160kms by 2pm in the afternoon.
noel baltazar our new teamrocka rider aka johnnyflex i believed broke his personal best ride by doing close to 180kms today.
warmest congratulations to all.
raymond see
teamrocka /waterwood riders on our way to calumpit
robert joined us somewhere in calumpit town he was with professor ramon antonio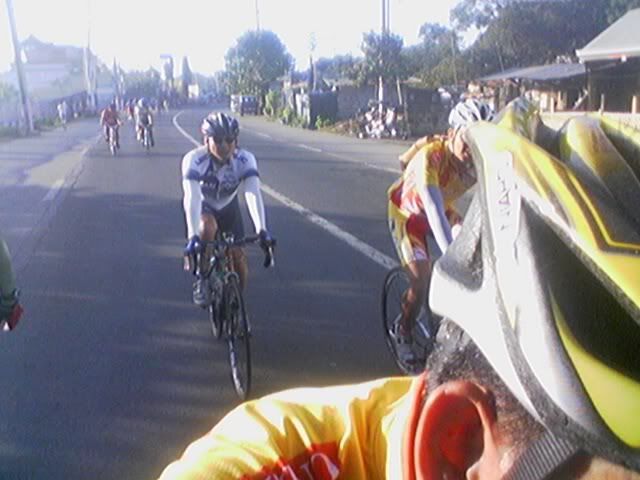 robert sto domingo somewhere after apalit town
robert sto domingo from CAlifornia rode strongly and paced the group over 40kms per hour over the flat roads after san fernando enroute to dinalupihan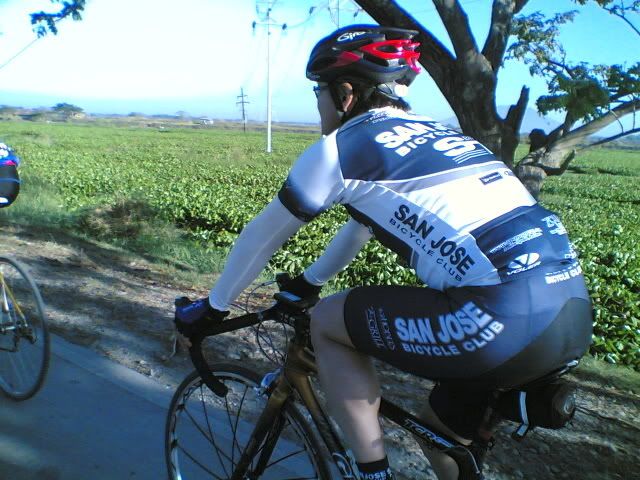 MJY riders joined us for this ride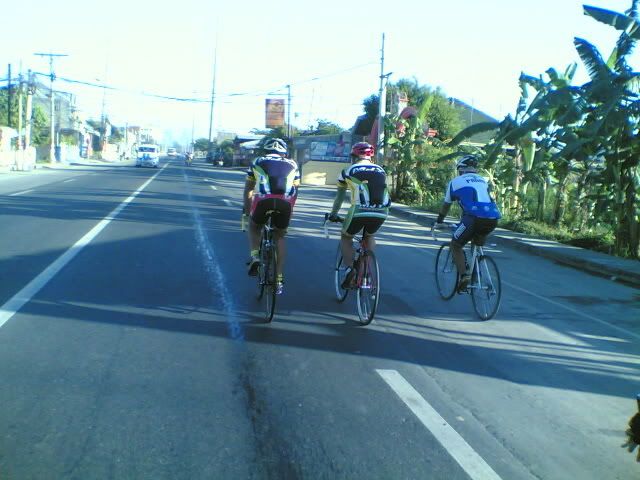 april eatery at the foot of the climb (85 kilometers from pulilan junction was our turnaround point)
the mountains of dinalupihan just across the PETRON STATION where we bought mineral water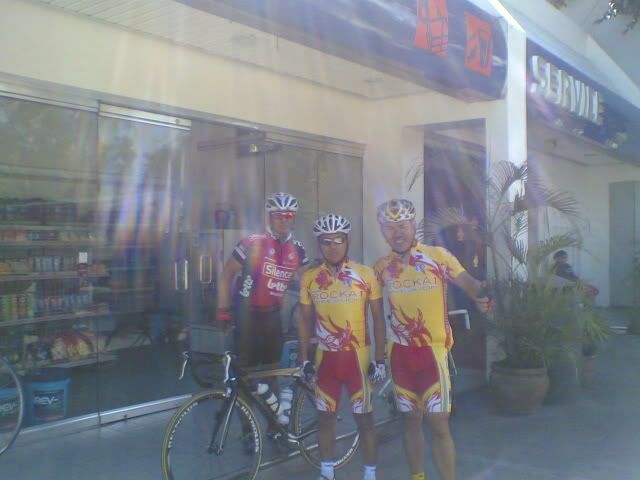 teamrocka's engr rolly cruz on our way back home negotiates the downhill towards dinalupihan with pace maker teody of team waterwood