| | | |
| --- | --- | --- |
| | « on: February 03, 2009, 07:32:35 PM » | Quote Modify Remove Split Topic |
---
dear friends,
Rockabikeshop closed for 10days as i have 6 stainless steel projects on top of each other last week so while there was a FILCHI criterium race last Feb1 2009...in FTI TAGUIG...i couldnt make it anymore to manila as bone tired already due to work..so i just went solo riding in Norzagaray bulakan.
it feels wierd to ride by myself once more...but cycling...its too competitive nowadays. If i am just to sleep one sunday and lose 80-100km on a training ride i surely will be eaten alive by Dondie azarcon who spent 5 days in Davao Mindanao and rode 110kms JAn 31 2009 with Pia Cayetano in Tagum DAvao.
cebu ...my wife made the trip but i had to work so i missed ANG TOUR NI FRANK.
anyway here are some fotos of my own backyard.
thats my destination..marble faced mountain at the back of which is HILLTOP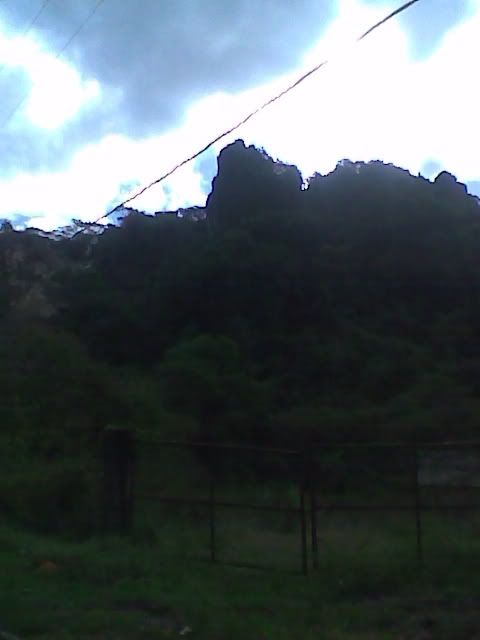 ok here i am talking to myself on this slow climb uphill "dondie did 110..110..you have to do similar...or you get dropped in BAguio next week
" this climb...reminds me of bugarin
this is at the 39kms mark..shows a peek over the cliff...