| | | |
| --- | --- | --- |
| | « on: September 15, 2008, 10:38:33 AM » | Quote Modify Remove Split Topic |
---
Liquigas awarding stage and trophies to be given away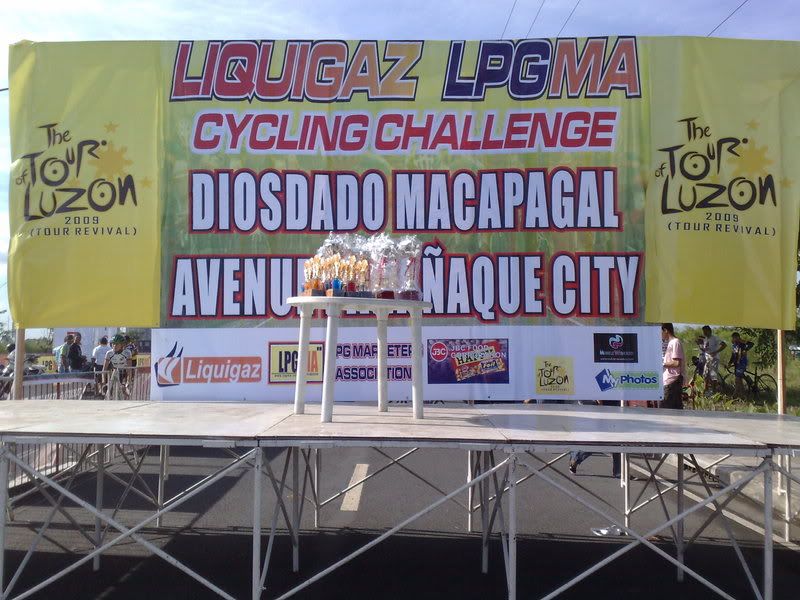 close up photo...shows the detail of the beautiful trophies to be given away to the winners...of this Liquigas race
The start and finish line at the straight smooth course besides Manila Bay...the Macapagal hiway Mall of Asia Philippines...
huge crowd turned up for the registration at Mall of asia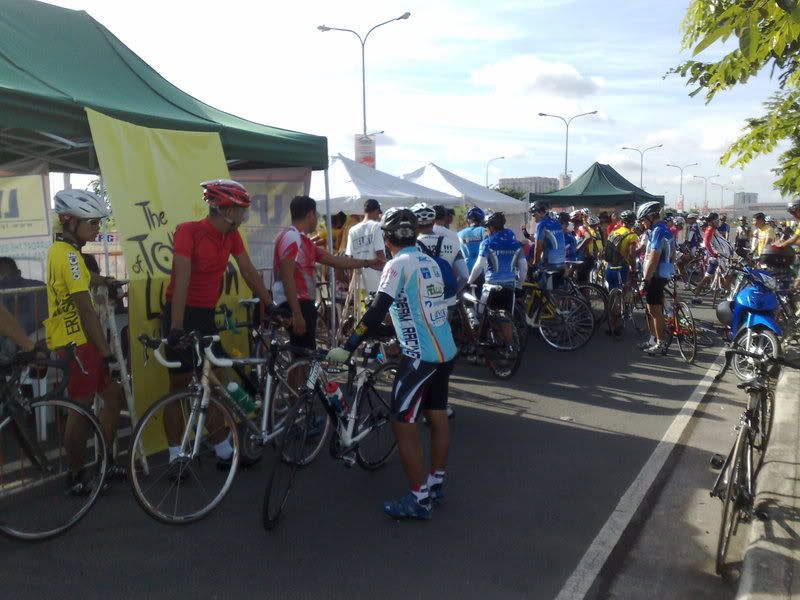 For Category C Race, Team Liquigas ARNEL TY who is in the LPG gas for automobiles business, also the major sponsor and organizer of this LIQUIGAS race series showed that he is also in top form by pulling his team to the FIRST PLACE PODIUM FINISH after his team clocked 50:41:41 AFTER 6 LAPS OF ACTION IN LAST SATURDAYS LIQUIGAS TEAM TIME TRIAL AT MALL OF ASIA. Bravo Arnel Congratulations!
For Category C race, Team Gerry's grill showed up in this beautiful new jerseys with a one armed rider shown here being assisted by his teammate .
Team Gerry's Grill finished in a respectable 7th place among the 12 teams that participated in category C.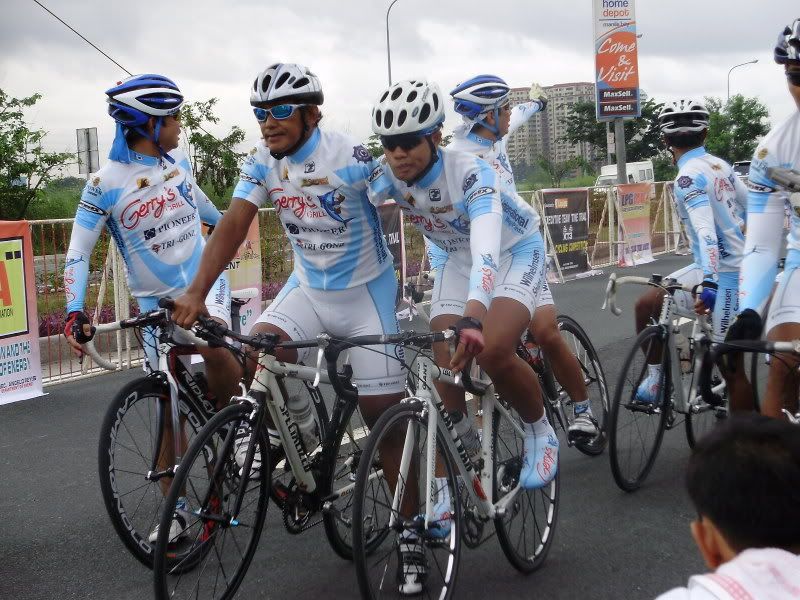 This is RAUL CUEVAS the owner of BIKE KING bike shop and coordinator for the upcoming BIG BIG EVENT TOUR OF MATABUNGKAY this October 3 days race with foreign guests riders coming in....look at that beautiful clean white jersey!
green machine..this brand new apple green toy car CHERRY is the new bike cart of team Logic Gate's Quin BAterna "Cherry sold 300 cars to Coca Cola..this comes with a 5 year warranty and 12 kms per liter engine ray" says architect Quin baterna as i inquired about his new ride
teamrocka1bikeshop riders 6 man team showed up to ride the team time trial with the 4th man stopping the clock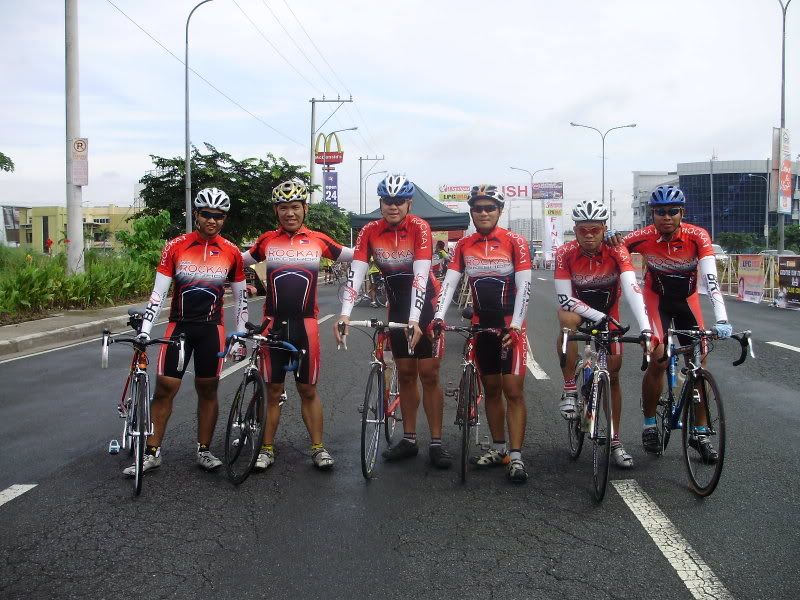 team Burlington Elixir bikeshop shows their winning form in last saturday's TEAM TIME TRiAL at MOA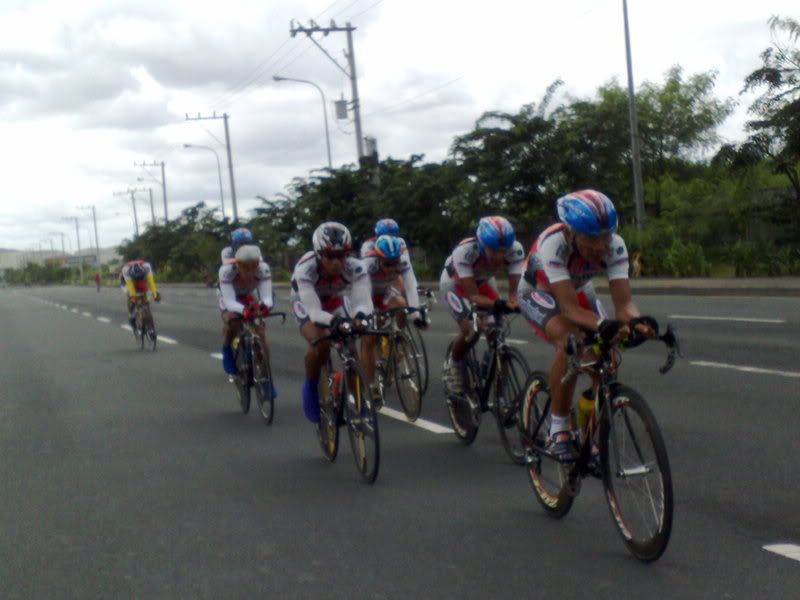 team Logic Gate's Michael Singh in the rudy project aero helmet (ex ronald cordero) leads his team to a heartbreaking 2nd place podium finish in cat B category only 0.8 seconds off the winning time submitted by team burlington
Congratulations Logic Gate!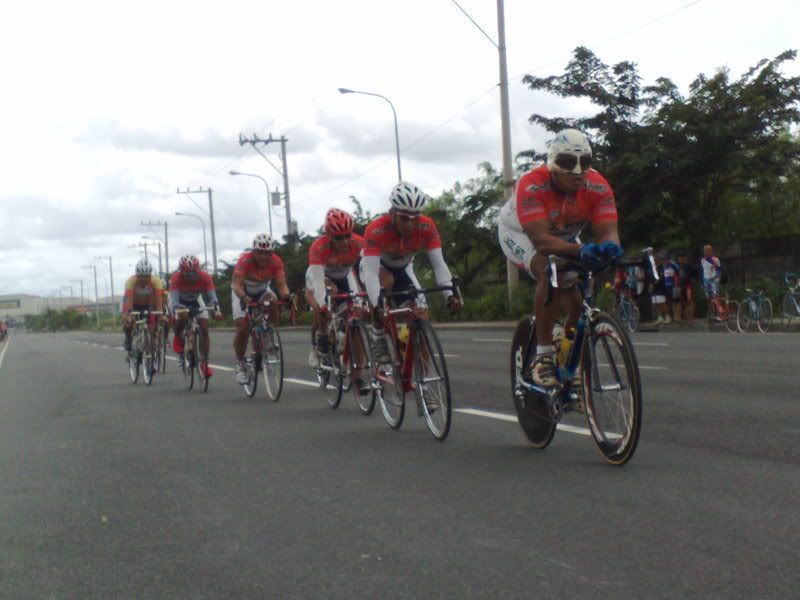 team XTERRA green machine category B winds up in 3rd place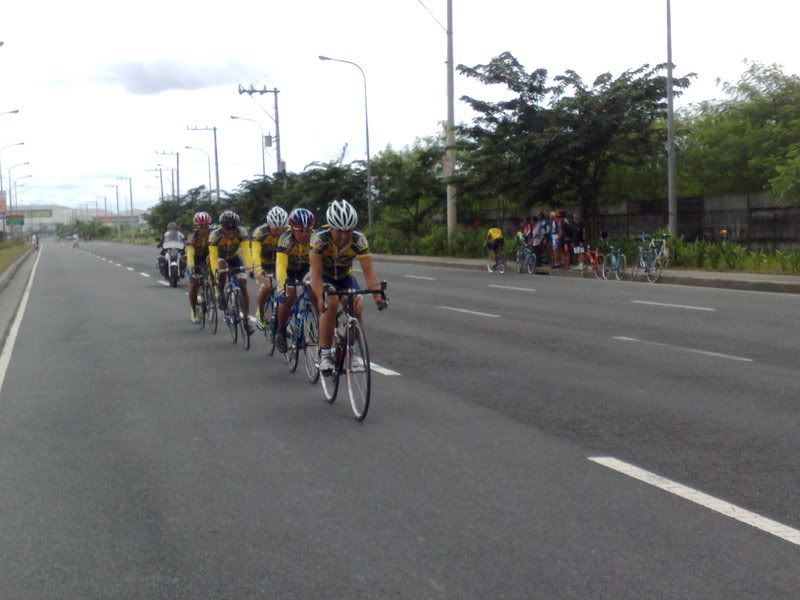 team Tagaytay Highlands /Bike King showed up in this refreshing white jerseys and powered their way up to 4th place in category B 4 minutes ahead of teamrocka1bikeshop Congratulations Team TAgaytay Highlands
electronics professor Ramon Antonio of teamrocka pulls Sunny Pantua Raymond See (yellow helmet) and Tiboy Reyes to absolutely the fastest team time trial i have ever ridden...after only 2 laps two of team rocka riders couldnt sustain the pace and got dropped leaving behind this 4 guys to stick together and fight. On the 3rd lap of the 7 lap race sunny pantua suffered a front wheel puncture and so we had to slow down wait for him before we went again. we ended up 5th place overall exactly 4 minutes behind the powerhouse Team Tagaytay Highlands / Bike King bike shop of tour of Matabungkay organizer Raul Cuevas. To my team rocka teammates..that was a fantastic race!
front wheel puncture costs teamrocka to lose 4 minutes to wait for teammate sunny pantua change wheels as teamrocka newcomer TJ MAgpantay sacrifices his front wheel for sunny...thanks TJ!
teamrocka teamcaptain Tiboy Reyes gives instructions to sunny before we left him to change his wheel "we need the 4th man to finish this race you have to bridge back to us..we will slow down and wait for you sunny!" shouts teamcaptain tiboy
raymond see determined to ride tha fastest time trial ever brought this SEVEN ODONATA (ex nilo pascoguin) with the FIR aero wheels to the Team Time Trial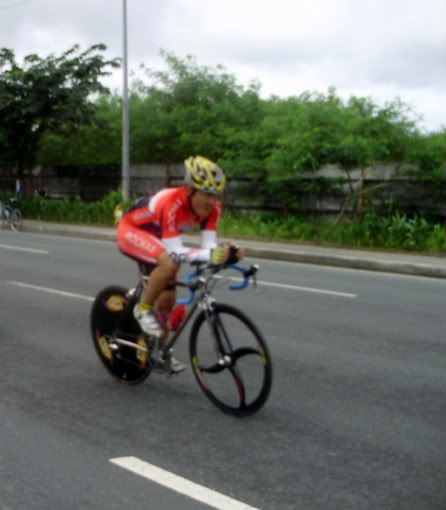 an all out teamrocka1bikeshop crosses the finish line in the heavy downpour (4th man raymond see not shown here..his FIR aero wheel caught strong cross winds and he wobbled near the finish
)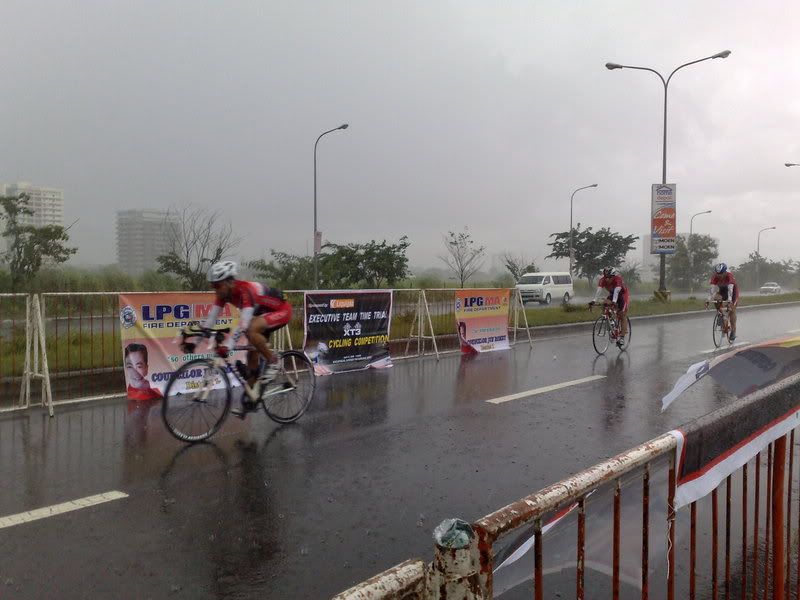 participants for the special filchi category criterium race poses for a group foto shoot (open only to filipino chinese cyclists whose father or mother or grandparents are chinese immigrants to the Philippines. )
albert cua teamrocka teammate poses for a picture before the race. Albert winds up 7th place while me on his heels got 8th after albert used his last breath to catch some cyclists near the finish line... well done albert thanks for leading me out for my 8th place finish after my carburetor acted up....
Ernie Hortaleza seen supervising the use of the Transponders on the cyclists road bikes yesterday at mall of asia
Vellum fitted with an electronic transponder seen at the Criterium Race last Sunday Sept 14, 2008 Liquigas Race at Mall of Asia Philippines
team PLDT's doctor butch ydia the head of team Pangasinan and dagupan travelled all the way from Pangasinan to participate in this race...look at that race number ...#1 for Doctor Armstrong
| | | |
| --- | --- | --- |
| | « Reply #1 on: September 15, 2008, 12:45:34 PM » | Quote Modify Remove Split Topic |
---
Wow,
when i see this and remember about the MOA Training I should have been there for you Raymond !

Myself until now I downt have 5 Riders, but we will see what will be soon ...

Nice,
Congratuations to the Competitors ALL !
| | | |
| --- | --- | --- |
| | « Reply #2 on: September 15, 2008, 03:09:32 PM » | Quote Modify Remove Split Topic |
---
The dramatic shot was very nice ray, hehe. Very sad i did'nt finished the TTT(my first race actually, the pacing got my heart pumping like crazy!
) but at least i enjoyed. See you guys in Clark. I'll train harder after work, hehe so i can lose my big gut and ride faster and finish next time.
| | | |
| --- | --- | --- |
| | « Reply #3 on: September 15, 2008, 03:23:01 PM » | Quote Modify Remove Split Topic |
---
the breaks of the game TJ but i always have luck on our side so even if we puncture i Told the team "dont think about that we were very lucky the puncture happened near the starting line." just ride faster ...after sunny makes contact..
also my wife margie knows it is so boring to have cycling action shots over and over again...so she knows it is the "behind the race scene" fotos that i want for my report....
thomas if you had been my LEAD OUT GUY for the entire 7 laps of MOA im sure teamrocka we would have a better time (would have thrown up all over the place after i reach my maximum... but my titanium bicycle is sanitary i can wash easily with no fear of corosion)
next week we have another race...
so yes i do the report again.
TJ thanks for joining team rocka...it is not important to us to win the game...more important how we played it...but PHILIP GO OF TEAM ROCKA HAD GOTTEN PODIUM FINISH AT THE CRITERIUM RACE LAST SUNDAY so there it is SWEET VICTORY for Team Rocka 1 bikeshop!
Congratulations PHILIP GO for besting the 40 and up category with star studded fil chi participants from other teams!
| | | |
| --- | --- | --- |
| | « Reply #4 on: September 15, 2008, 09:22:04 PM » | Quote Modify Remove Split Topic |
---
great pix ray....
goodluck sa xrc clark and tom
| | | |
| --- | --- | --- |
| | « Reply #5 on: September 16, 2008, 07:38:22 AM » | Quote Modify Remove Split Topic |
---
Here are some photos during the TTT. Just PM your email if you'd like the high-res version. Thanks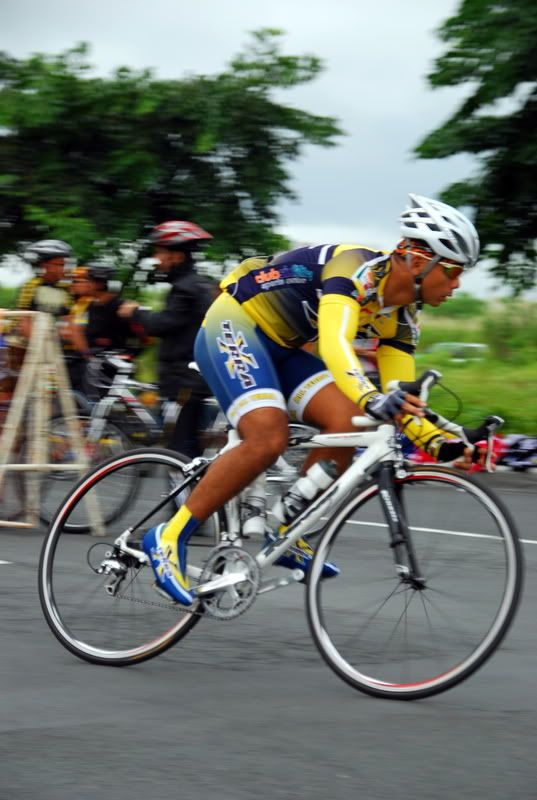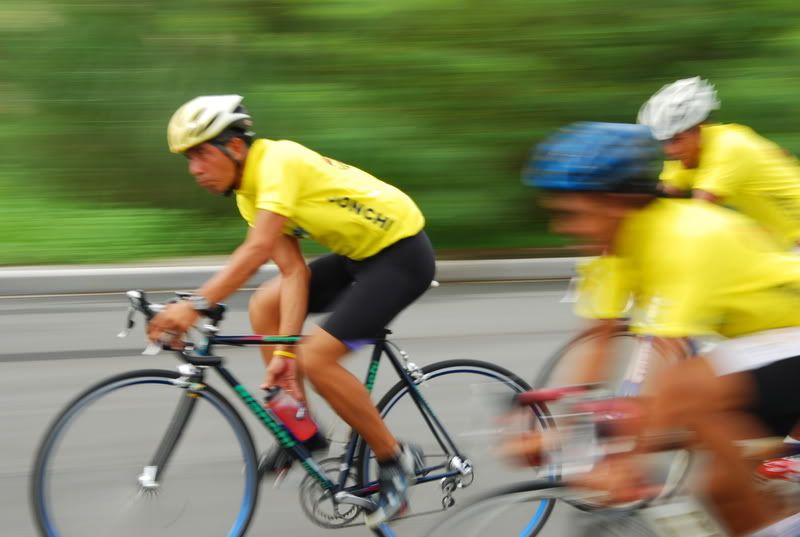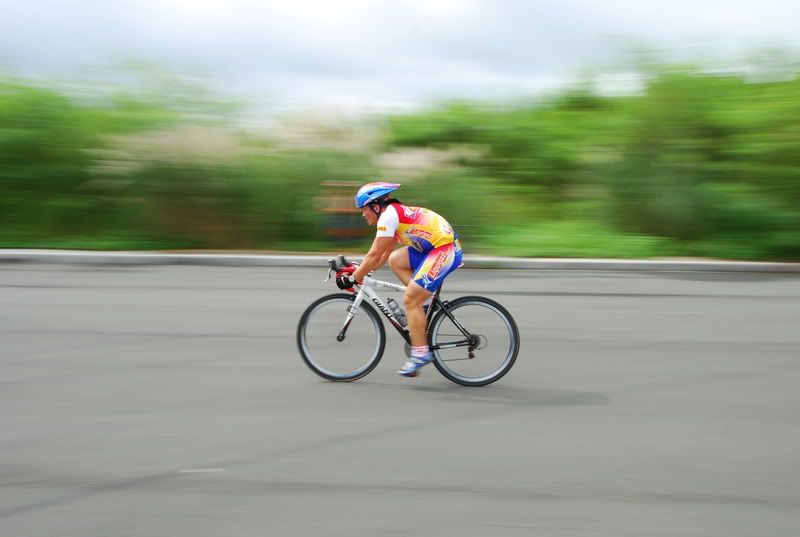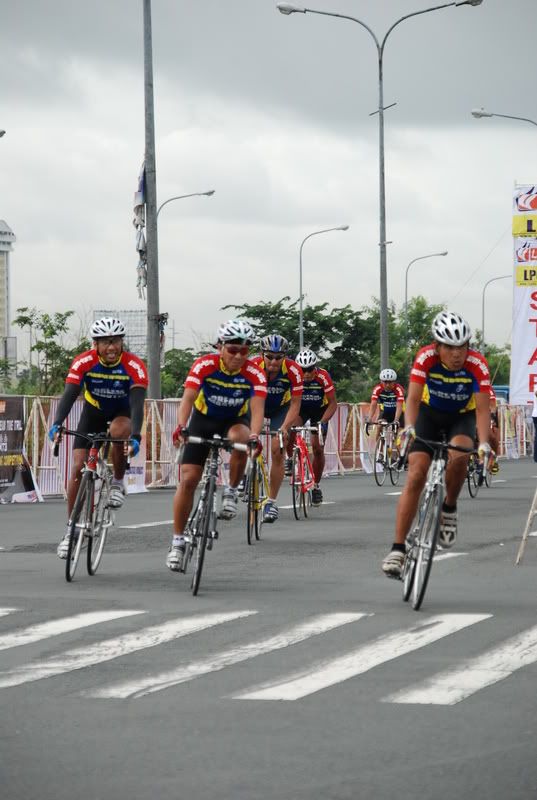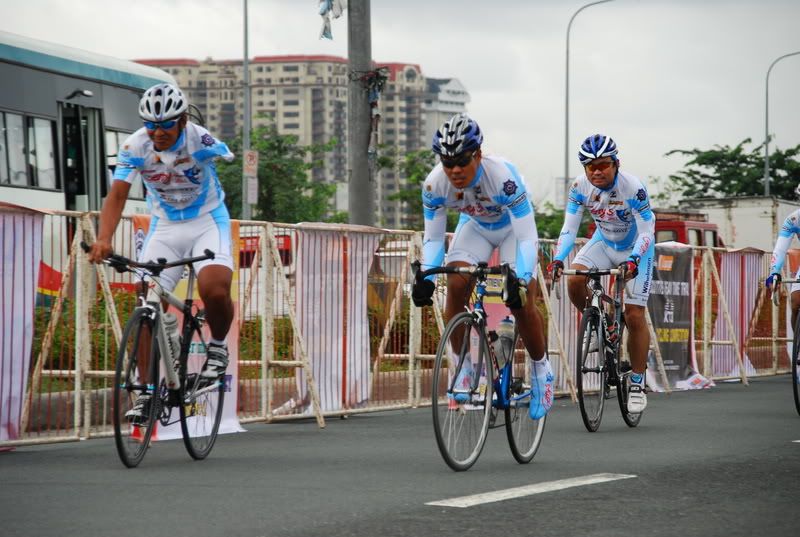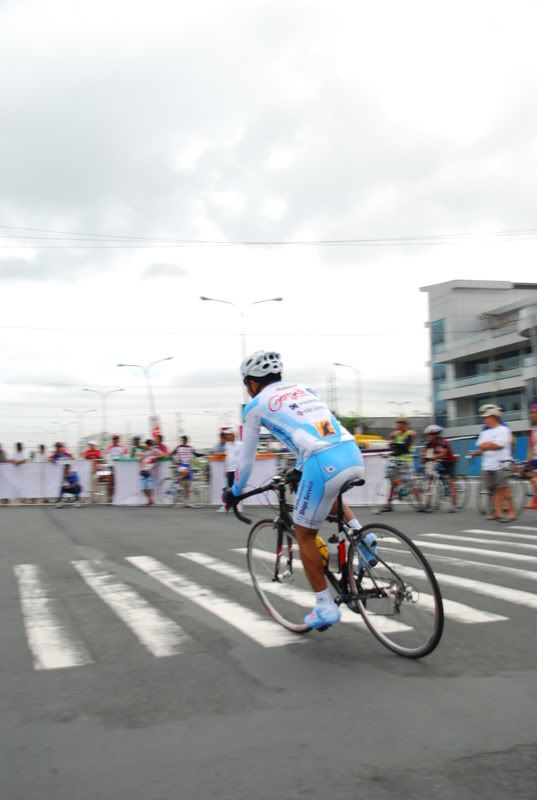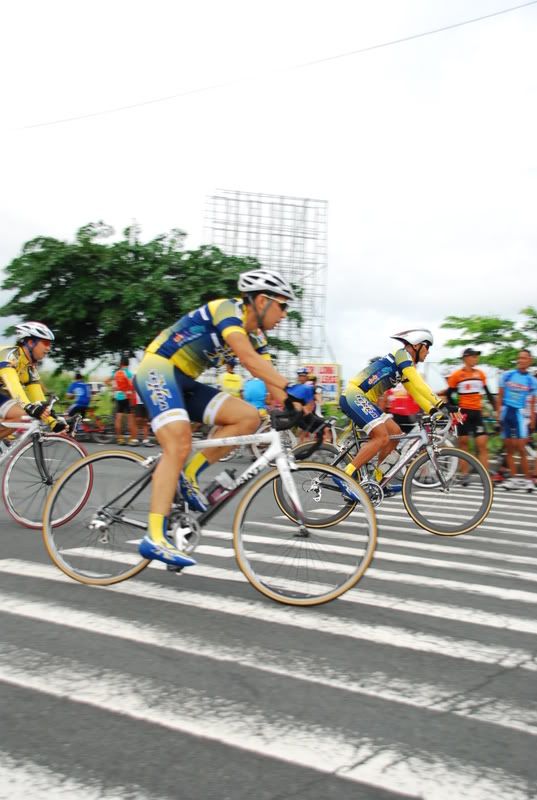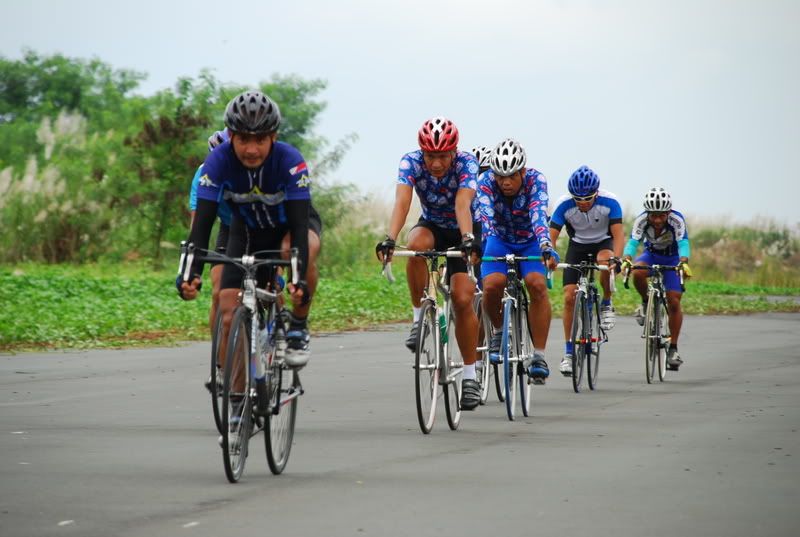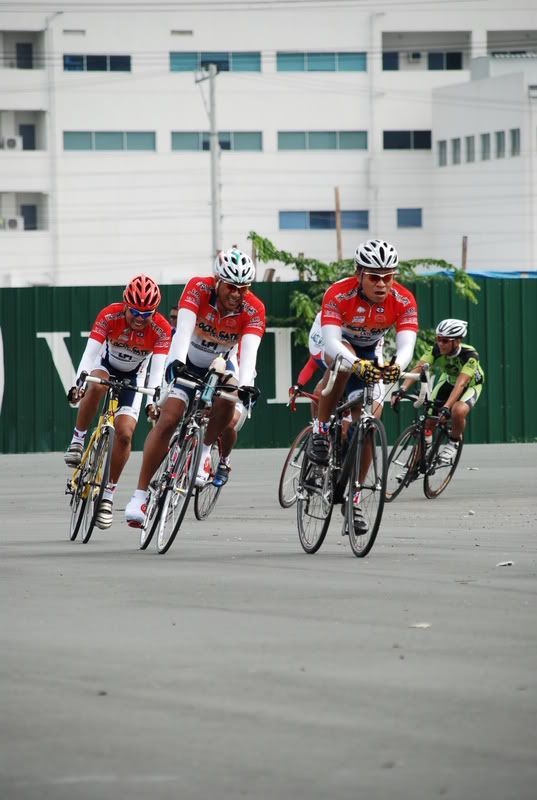 | | | |
| --- | --- | --- |
| | « Reply #6 on: September 16, 2008, 08:03:59 AM » | Quote Modify Remove Split Topic |
---
vince ,
BRAVO BEAUTIFUL FOTOS! One armed rider from Gerry's grill UNBELIEVABLE FOTO!
...please forward to my email the teamrocka photos if you have. Thanks!
rmrmetalfab@yahoo.com
| | | |
| --- | --- | --- |
| | « Reply #7 on: September 17, 2008, 08:39:37 AM » | Quote Modify Remove Split Topic |
---
I always enjoy reading your report Ray! Good job!
| | | |
| --- | --- | --- |
| | « Reply #8 on: September 18, 2008, 04:58:01 PM » | Quote Modify Remove Split Topic |
---
GREAT PIX AND REPORT!!! THANKS FOR POSTING. It is indeed heart-pounding even just looking at the suffering on the faces of the riders.

CONGRATS TO ALL!!!
---
AL FIGER-TEAM SPARK KLEE
| | | |
| --- | --- | --- |
| | « Reply #9 on: September 18, 2008, 05:09:16 PM » | Quote Modify Remove Split Topic |
---
thanks tiger..yung background music na lang kulang ko para mas effective yung report..hahahaha ..ok ka na ba?