| | | |
| --- | --- | --- |
| | « on: Today at 11:30:17 AM » | Quote Modify Remove Split Topic |
---
here we go again..its raining but i have to take my bike out for a spin...ah never mind the gloomy weather ill take that foto of the Battle of Quingua memorial and the OLD CHURCH OF QUINGUA and write down a report this morning Oct 14, 2008....better do the spin because my informant tells me that millionaire dondie is training saturdays and sundays up and down bugarin so if i dont want to eat dondie's dust in matabungkay..i will have to force myself out of bed.
here is that plaridel tourism pamphlet again
610am 10 minutes by bike from ROCKA1bikeshop..i find the OLDEST CHURCH IN BULACAN TOWN.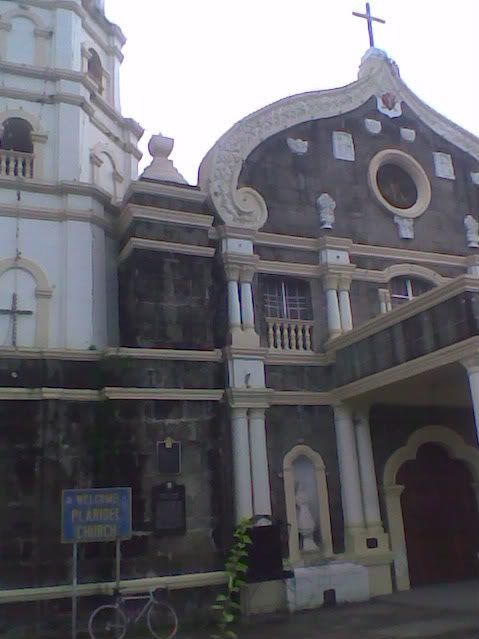 620 am BAttle of Quingua shrine...should have been renamed the TOMB OF STOTSENBERG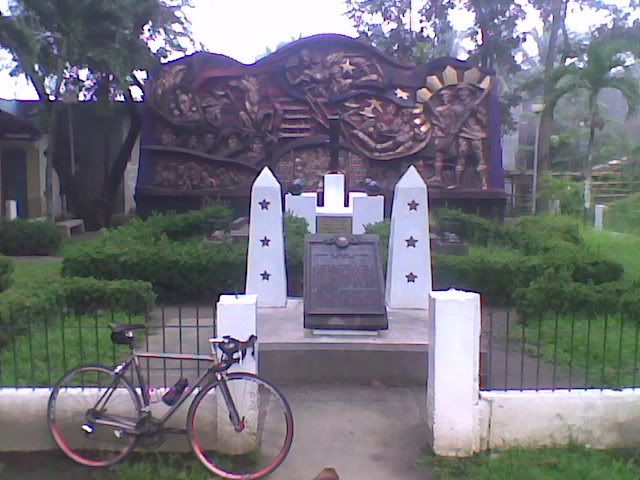 you know somebody far more IMPORTANT died here when you see an inverted CANNON on his tomb...that's Capt JOHN STOTSENBERG's grave marker in the historic town of QUINGUA now Plaridel...in the 1920's Fort STOTSENBERG was established in his honor near Dau Pampanga Philippines. Fort Stotsenberg then became known as CLARK AIR FORCE BASE...site of the XRC EXECUTIVE ROAD CYCLING SERIES...
640am....im free as a bird ..no traffic in the 4 lane highway in MALOLOS TOWN...this is my playground.
650 am im in front of the NATURES SPRING bottled water plant in STA RITA TOWN this is where some of the cebu cyclists stay when they are in bulacan.
7am im back where i started..rocka1bikeshop at ROCKA COMMERCIAL COMPLEX plaridel town bulacan