| | | |
| --- | --- | --- |
| | « on: October 22, 2007, 06:10:10 PM » | Quote Modify Remove Split Topic |
---
October 21 2007
we left Maryland resort at around 630 in the morning..after our teammate philip go advised me that my starting time is 7:34 am
we went to the reception area at Matabungkay Beach resort then signed our names on the list.
then we drove out and saw the starting line everyone so busy already as they await their names to be called.
when my name was called..i feel relax..as i have little expectations because in the time trials it 's the race of truth...race against oneself for the best time...with nobody to hold on to its extremely difficult to ride 40kilometers in 1 hour...
so i just told myself to do my best time 1hour 21 minutes..thats my goal...as i know this is a very very difficult course.
race starts i am not feeling well going into the 10th kilometer..my legs felt like lead...as i was already spent riding a good race on the first day..but i still want to beat my old record so i persevered...
near the 30kilometer mark i saw and caught Millionaire Dondie Azarcon on an uphill....i kept on pushing as i saw Eric Sy and Architect quin baterna doing very good splits...however i couldnt catch any of them so i felt very disappointed...
i was doing ok until the last 5 kilometers when i couldnt maintain a fluid rhythm..last 1 kilometer i got the most dramatic ride of my life when i saw Dennis d menace caught me near the climbs and i am cramping!
a fantastic time for dennis d menace dionisio...and to think the possessed guy drank a bottle of brandy the night before the ITT with Oliver estrella for a drinking buddy back at maryland resort and could hardly wake up by 6am in the morning?
""" fantastic race for dennis d menace.
at the finish line i saw architect quin baterna of logic gate and so i handed him 500pesos for safe keeping in case he and eric sy (last minute substitute player for atty roland vilaluz) won over me and dennis dionisio...so we had our foto taken.
when we found out dennis dionisio clocked 1:15 against the time of architect Quin BAterna of 1hour 17 minutes...architect quin baterna returned the 500 pesos after declaring a TIE.
"we will continue and double our bets come XRC race in December" architect quin says..so i just laughed...
Oliver Estrella posted the 3rd best time in category C and landed a PODIUM finish..Congratulations Oliver!
teammate Jose Juganas who markets ceramic wares thought he was on a RECORD BREAKING RIDE OF HIS LIFE when his clock was 26minutes going to the homestretch after negotiating the U turn in Calatagan...only to feel extremely disapointed that the race had to do a right turn going to balayan where there lies 3 very very challenging hills...he said "that was extremely difficult mon i know the time to beat was 1 hour i thought i was doing ok..until i saw the mountains of Balayan.. i really thought the finish line was straight ahead...
"......entire team laughs..."there will be another race next year...over the same course so dont worry about it jun" i said
philip go who also had his baptism of fire here....well i saw him on the other side of the road going up the climbs on my way to the finish so i shouted to him "GoPhilipGo!"
""" and he shouted back in tagalog "ANG HIRAP!!!"
( Way too difficult!) so i had a grin on my face going back to the finish.
in the end.....those who really wanted the win got their results and those who just wanted to ride for the fun in it..also had lots of fun...
we really had a nice time in matabungkay..we are happy with our results...so we wish to thank the organizers of this ToM race..to boss Raul Cuevas, to the management of the MAtabungkay Beach Resort and country club, to Nescafe, to all the sponsors , the different Teams who were present in Matabungkay and all the WINNERS and PArticipants.
Maraming Maraming Salamat po for a good race.
We look forward to riding with you soon.
raymond see
teamrocka1bikeshop
team rocka signing up for the Individual Time Trial at the Matabungkay Beach Resort receiving area
Aint no easy task ahead....the course for the mountain itt 40 kilometer climb is a timeless classic
The receiving area of the Matabungkay Beach Resort is all dressed up for Haloween
"mommy what does the wicked witch say of the future of executive cycle racing in 2008?
"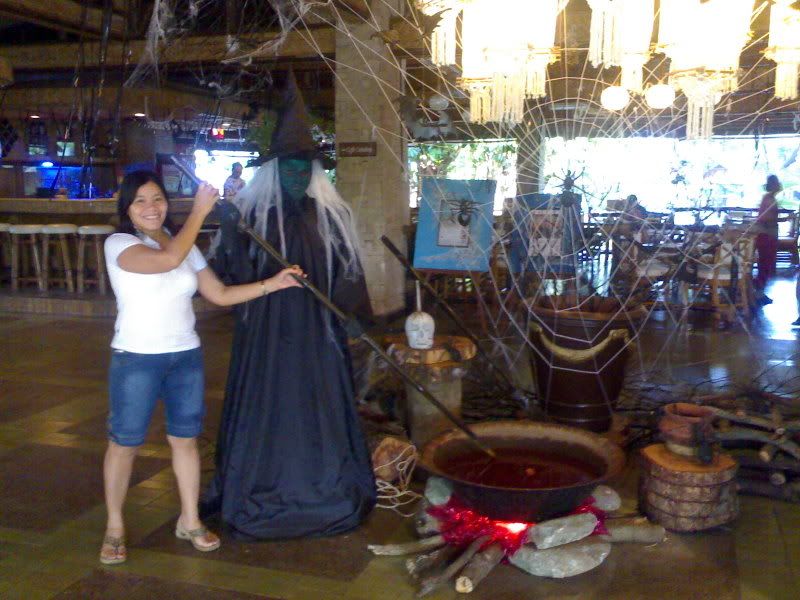 thats richard uy warming up in matabungkay prior to the start
thats Leian Cruz of team Fitness First at the starting line
this is architect quin baterna of team logic gate whom i have to catch if i am to win my race
raymond see nothing but FUN written on his face at the starting line of the ITT..."daddy are you running for barangay captain? all the other riders have tiger look on their faces already!" my wife asks...
dennis dionisio determined to do his best to TOP his best record of 1hour 17 minutes in 2006
surprize entry of team PLDt....thats no less than MILLIONAIRE DONDIE AZARCON wearing his lucky yellow PLDT jersey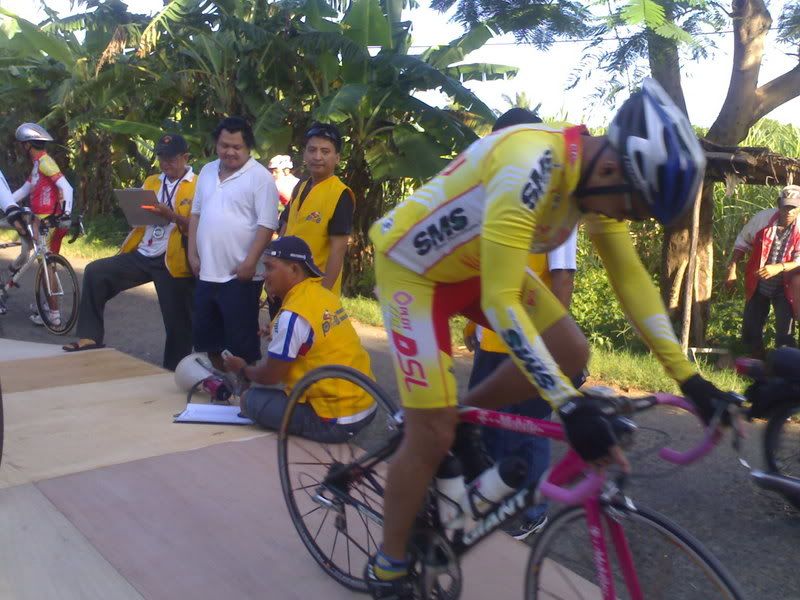 determination to win written all over the face of our champion Oliver Estrella as he is released on the starting line
a relaxed Richard Uy from team Elixir Bikeshop shows up at the starting line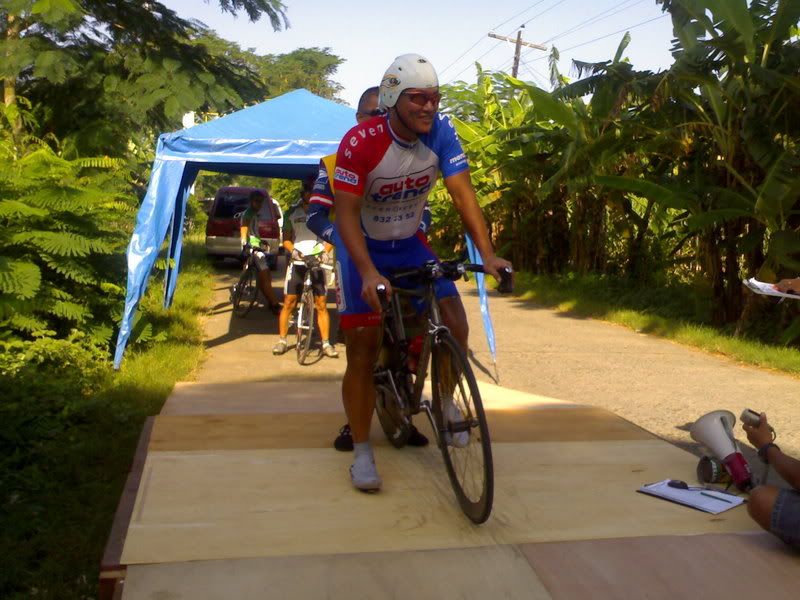 here he is again..thats the winning form of teamelixir bikeshop's RICHARD UY as he crosses the finish line..at 3rd spot. A long overdue podium finish for my idol who after 4 long years of trying at the TOUR OF MATABUNGKAY will finally climb up the Podium...Congratulations IDOL!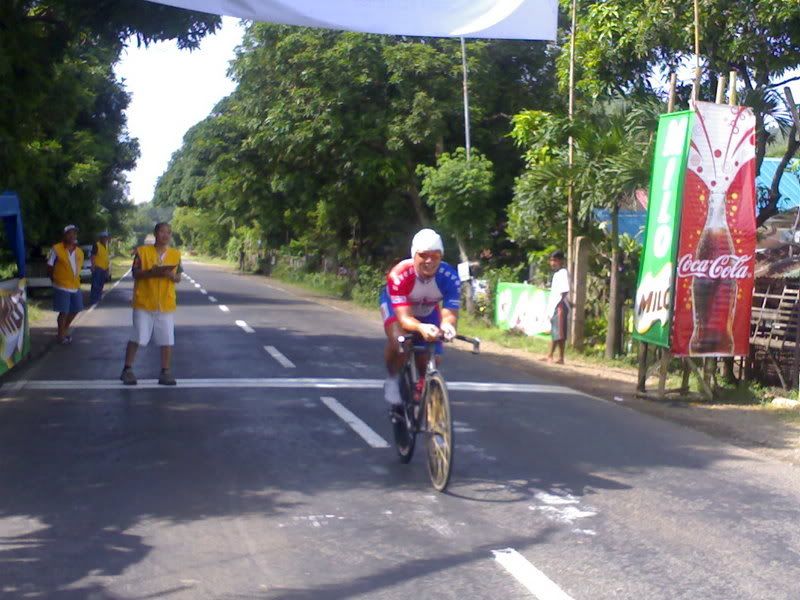 at the finish line..rocka1bikeshop owner raymond see talks to the super stong TOP GEAR bikeshop owner Erwin Rili of team SEVEN LAKES/TOP GEAR....as the tough looking Jomel Grepo in the sando from team CNC looks out for arriving riders...."raymond you and i know that cycling ...its a PAINFUL sport...but if we dont suffer the pain and didnt participate in this beautiful ITT mountain course and didnt ride the 40kilometers of PAIN....we will not be able to relate to this experience and the story telling we always have after the bike race....thats why i try my best to race..." said jomel grepo who just arrived from his job overseas...
at the finish line of the ITT race..team logic gate arch quin and eric sy holds the 500pesos bet between team rocka and team logic gate eagerly awaiting for the result of the fantastic ride of teamrocka1bikeshop's Dennis d menace Dionisio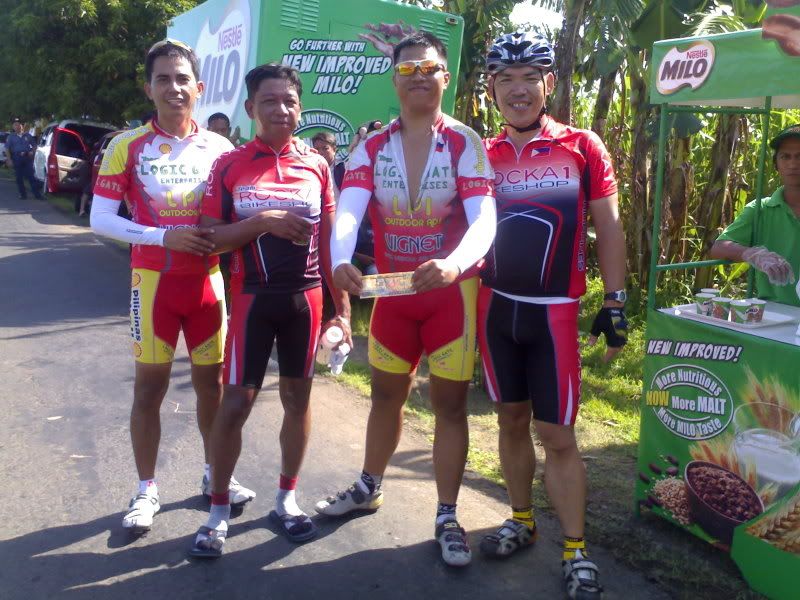 photo shoot with team nescafe protect's deo pulian who rode this beautiful blue Cervelo!
photo shoot with dondie azarcon...man thats a great ride! welcome back dondie!
photo shoot with Oliver Estrella's fiercest rivals from team SEVEN LAKES pakil Laguna thats erwin rili and marlo pua eagerly awaiting their best times
team Logic gate at the awards ceremony after the conclusion of the ITT
third place win for Oliver Estrella of teamrocka1bikeshop at the 40kms mountain ITT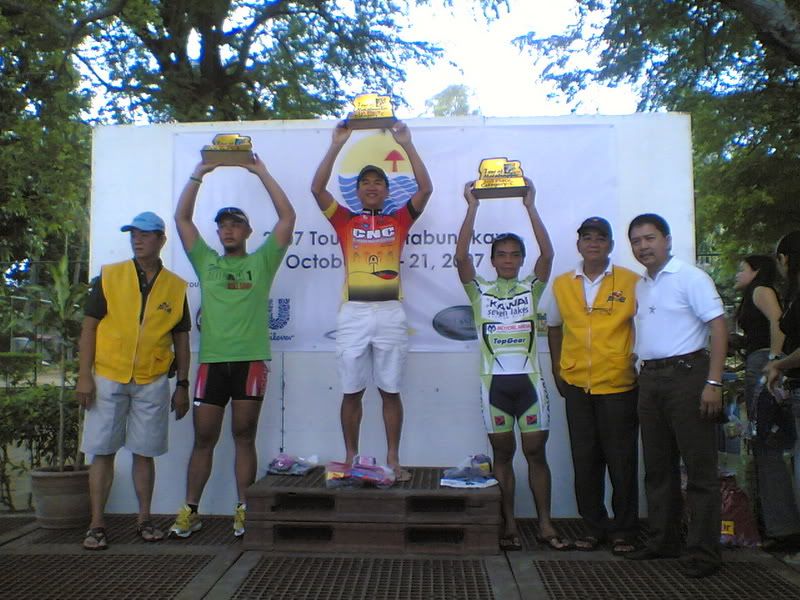 third place win for Richard Uy at the Individual ITT
the winner of the 135 kilometer category A road race...is Mr Ernie Hortaleza!
Overall Winners for Category A
no time now to post the complete standings..but in case you are wondering what happened to our team
OVERALL STANDINGS FOR CAT C after two days of intense competition at the high level in Matabungkay

4th overall Oliver Estrella teamrocka1bikeshop
7th place win for Dennis d menace dionisio teamrocka1bikeshop
9th place for philip go teamrocka1bikeshop
10 place for raymond see teamrocka1bikeshop

OVERALL STANDINGS FOR CAT B after 2 days of intense competition at the high level in Matabungkay

8th overall Ramoncito Antonio teamrocka1bikeshop
12th overall Jun Juganas teamrocka1bikeshop
overall a fantastic result for teamrocka1bikeshop
""""
oliver estrella 3rd place winner of the ITT race was warmly received back home by his beautiful wife back at Rocka1bikeshop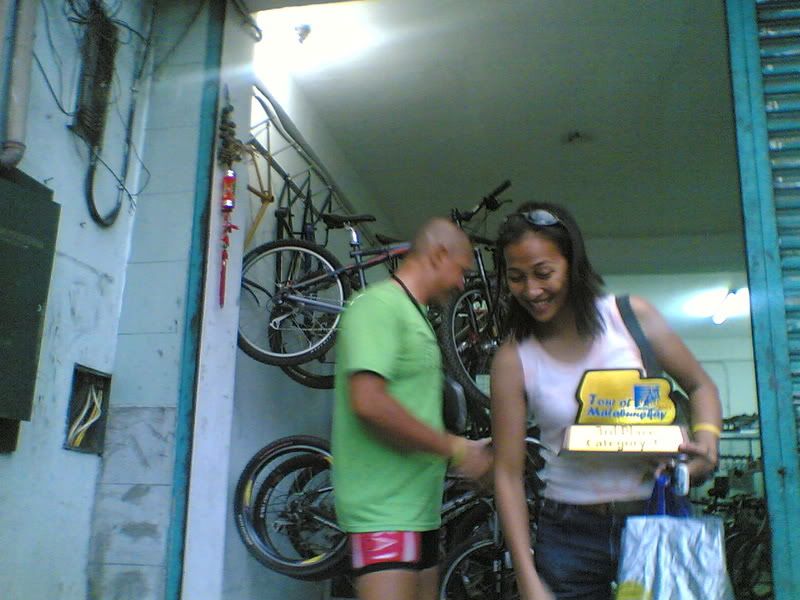 a kiss from his wife ..is all that really mattered to Oliver Estrella who was very happy with his Matabungkay win