| | | |
| --- | --- | --- |
| | Author | Topic: gone for the weekend post ride fotos (Read 10 times) |
| | | |
| --- | --- | --- |
| | « on: Today at 09:20:09 AM » | Quote Modify Remove Split Topic |
---
thats the official stopover station at Partido riveira viewdeck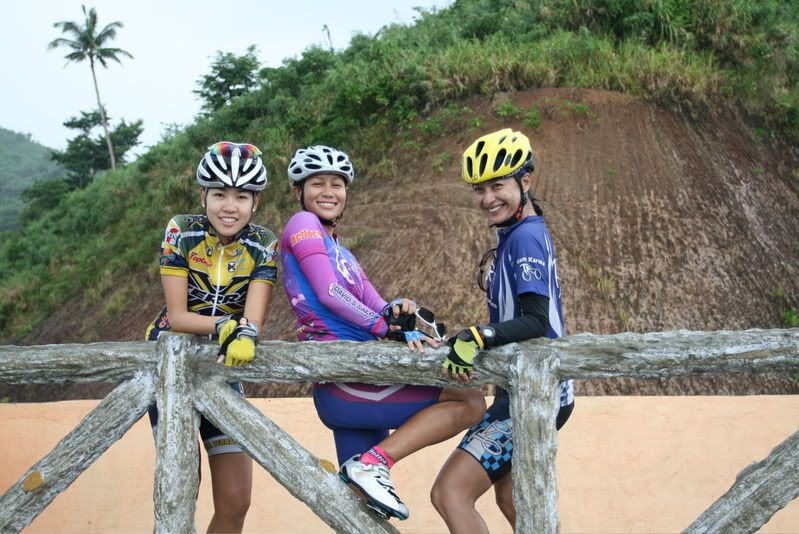 nina vera leads the climbers up TIWI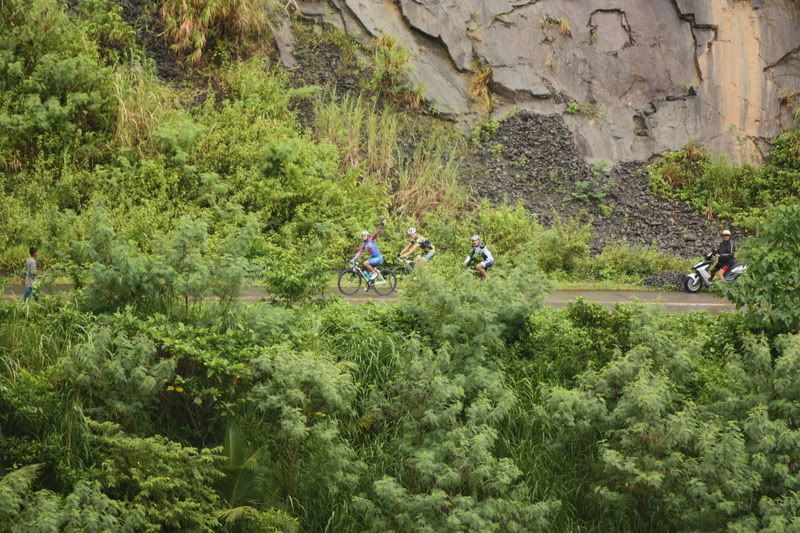 yuri and alvin up mayon resthouse ..the final kilometers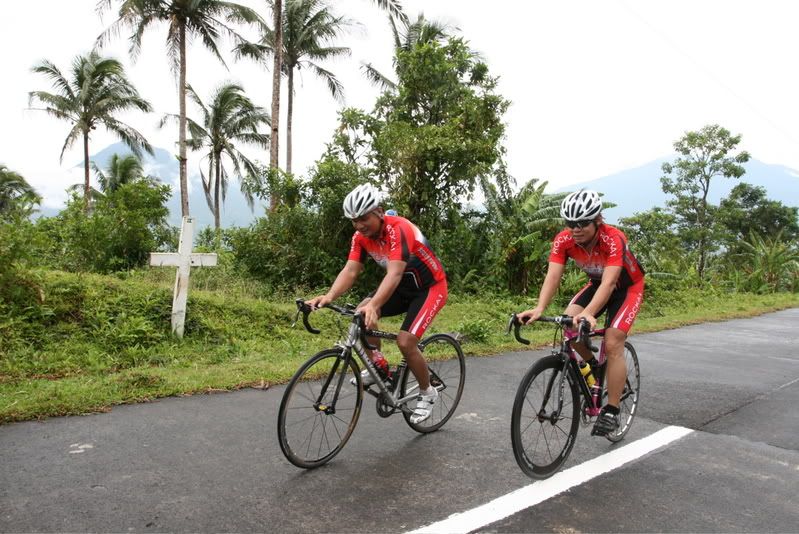 here is the 2 is to 1 showdown rocka riders with abby chua near the Mayon finish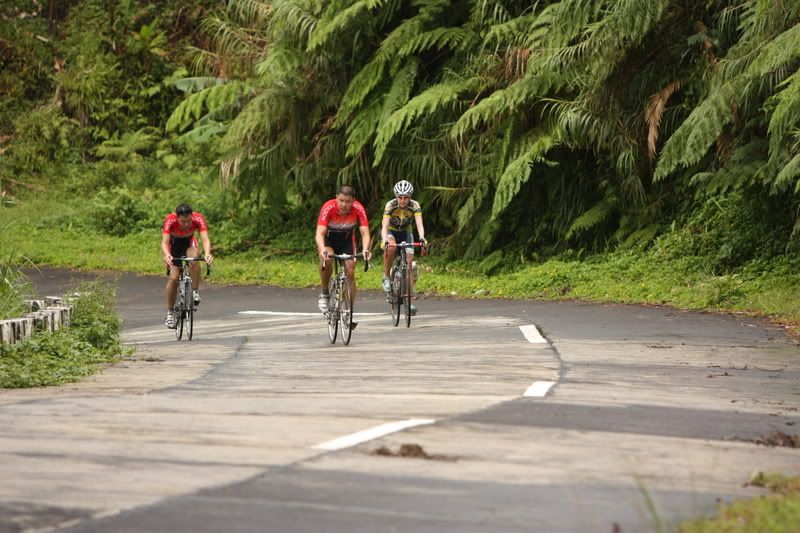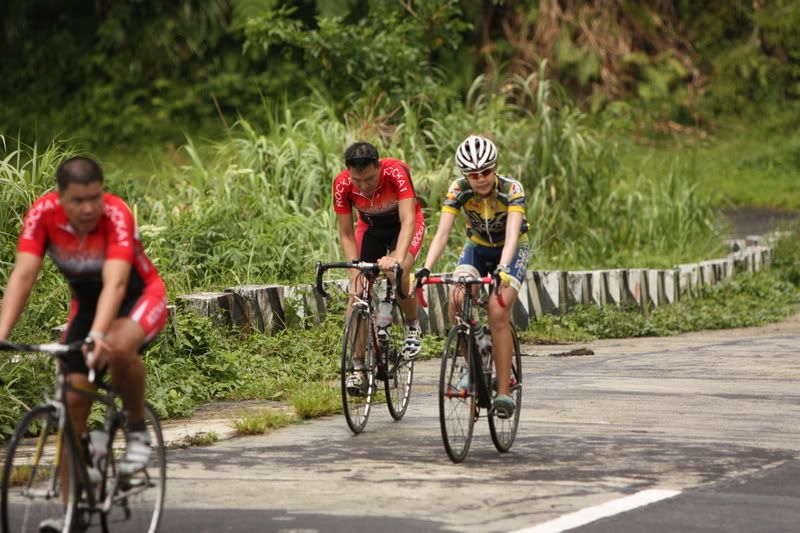 determination written all over the face of Enald tan as he climbs mayon ..helmet less...in the last kilometers
"""
chase group nina and jojo baterna .. the final 200meters to mayon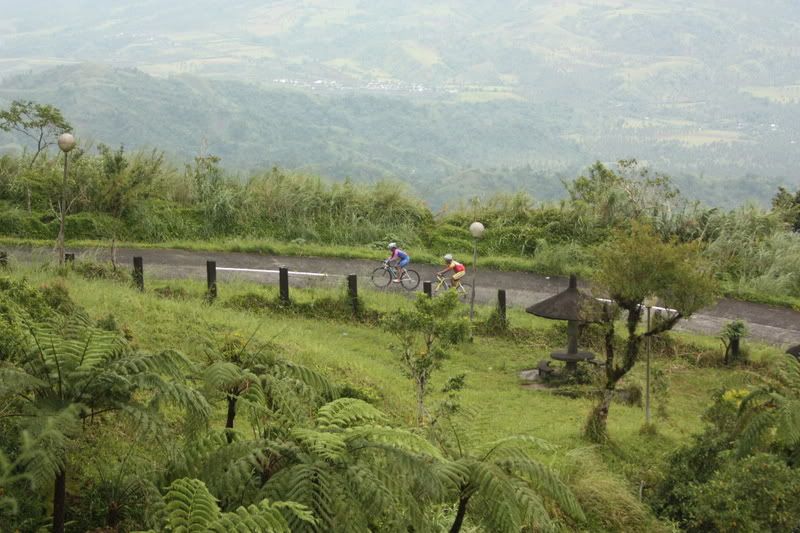 bisekletaguy at the mayon resthouse..."thats a great ride!"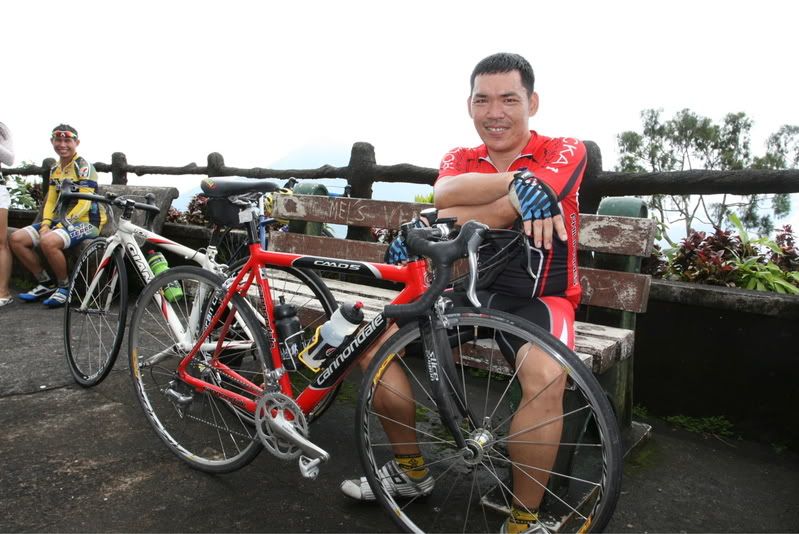 winston and abby happy to finish on top of mayon
girl power at the mayon resthouse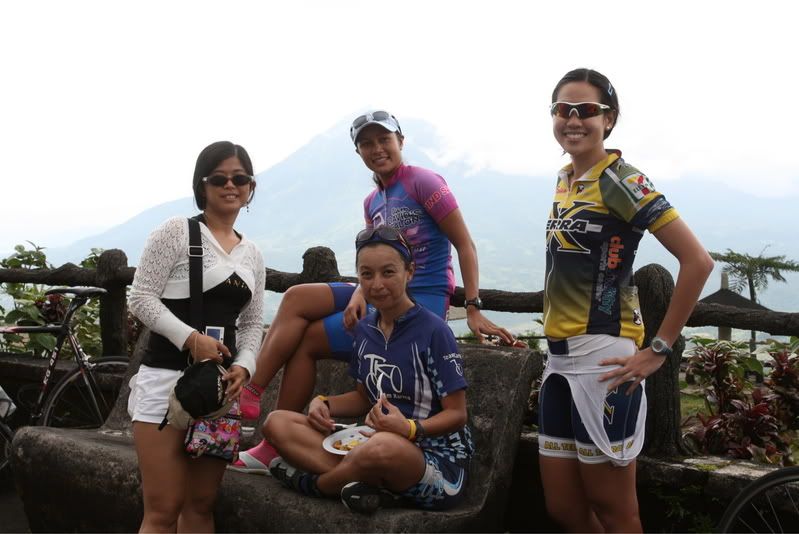 pinarello prince owner jojo baterna with miss nina vera
after going to Mayon we headed for ligao albay where our bikes where placed on the open elf truck ...and the cyclists headed back to naga by car.
heading back to Ligao albay...leaving mayon volcano (in the background)
leian cruz wanted a second look of majestic mayon...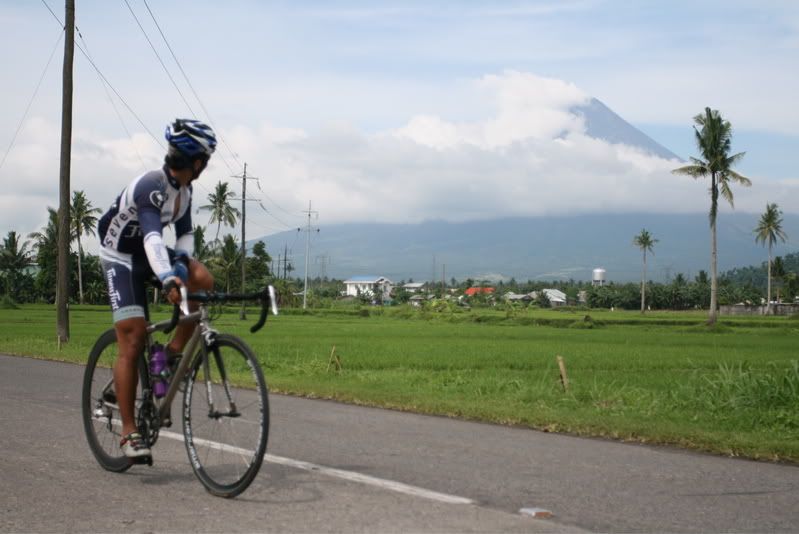 bisekletaguy with nina vera enroute to Ligao albay
yuri with winston and abby
end of the line..the truck waited for us in Ligao Albay
6pm in the evening we were brought by our hosts to
COLD SHACK a super duper
ice
cream
house owned by ALVIN LO and wife JACKIE LO where we had again been treated a fantastic dinner PLUS ICE CREAM OF OUR CHOICE....
"""
i suggested to Alvin that the new Ice Cream place lacks fotos of satisfied and very happy clients...so he told me he is going to take fotos of the cyclists group and then choose a couple of shots to be placed on the walls of the ice cream house....the cyclists obliged and here are some of the shots
here is the happy group
i think this is the sexiest shoot of the day....darling este darlene david
"""
nina vera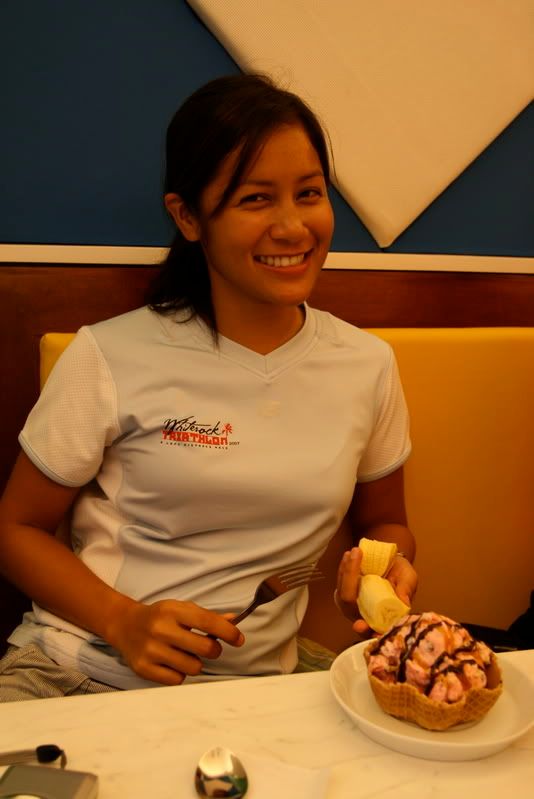 suzie yngson
margie see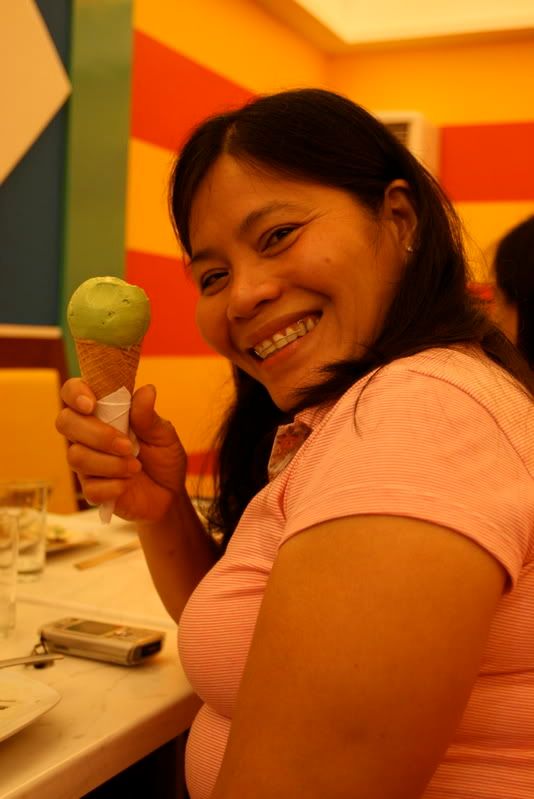 leian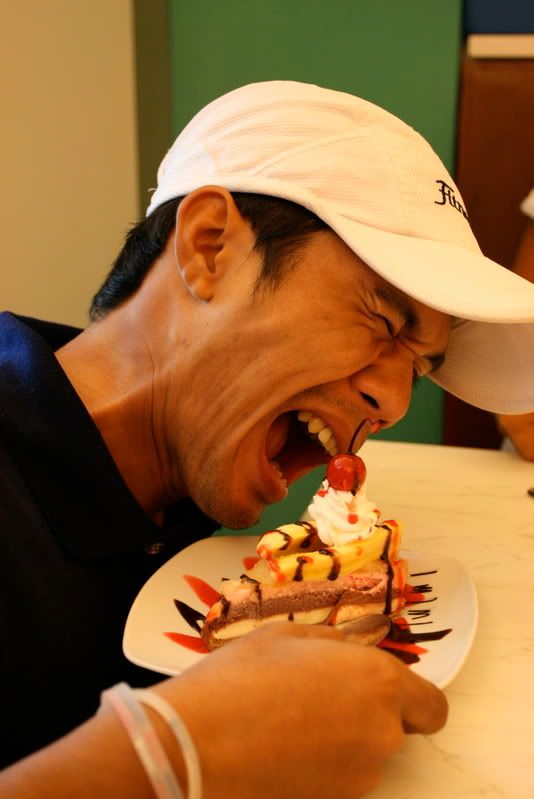 lexie
michelle varona
"one scoop of that delicious green
tea
flavored ice cream for margie and pistachio please for bisekletaguy" i said
"""
sweet and innocent couple abby and winston chua
abby chua and her super sexy "may gatas pa sa labi" foto shoot
"""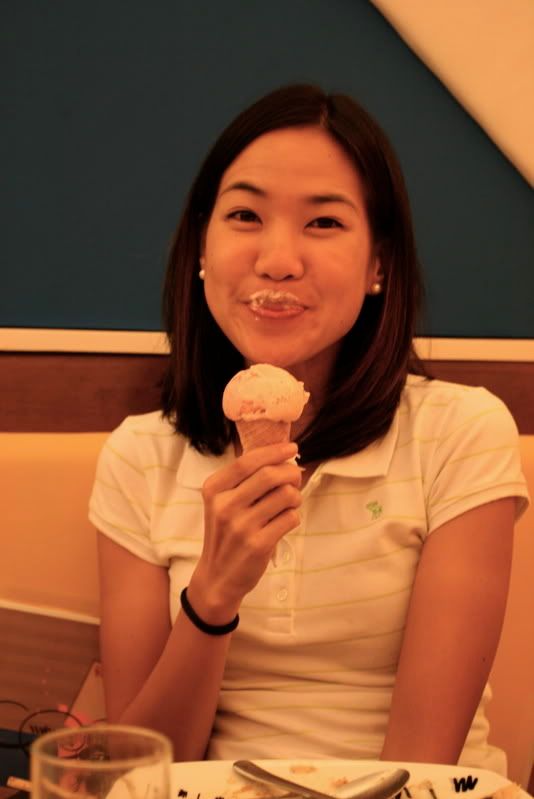 after dinner we had the surprized giveaway of teamrocka1bikeshop rider doc rolly bicaldo who sent pili nuts to the cyclists as "pasalubong"..Thanks so much doc rolly!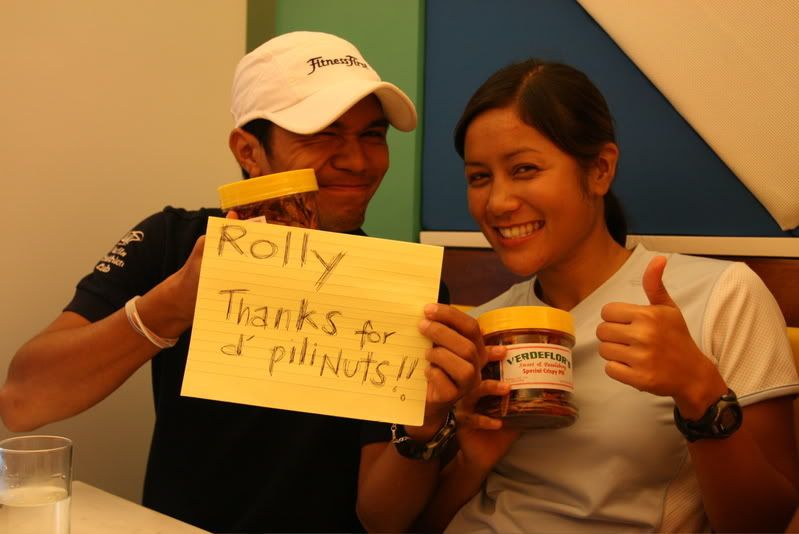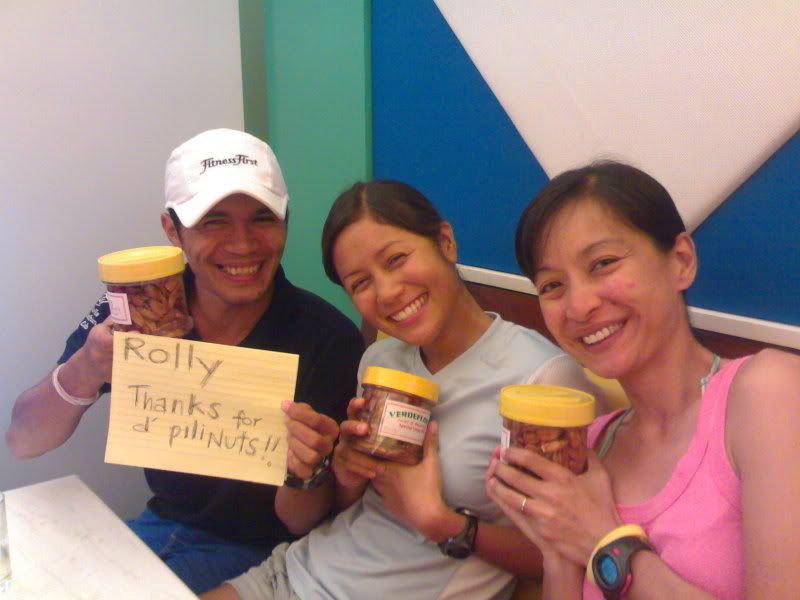 830 pm we boarded the bus and start our journey back home to Manila
"we are so sad to go home "... leian and nina
acting as the sleepy driver thats winston chua with hubby abby chua and leian "this is the best vacation/ picnic ride i ever had...you guys are great and the host for bicol alvin enald and yuri ...very very generous" says leian
thats my wife...with patented jaworski defense...
"""" "ummm ...honey i cant breath"
"""
i would like to take this opportunity to thank all the cyclists who participated in this picnic ride...and take time out to say THANK YOU SO MUCH to our generous hosts without whom nothing would have been possible...
Thanks so much to Enald tan, Alvin lo and family, atty Tiboy reyes for the breakfast served at the center...thanks too to Yuri lirag who works for COCA COLA and who provided us with unlimited supply of coke in cans...thanks too to doc rolly bicado our team rocka teammate now in hawaii for the pili nuts giveaways, to Jackie Lo for the lovely dinner and ICE CREAM treat, to Brian, BJ and Steve of penafrancia and isarog bus lines for the support...to eric for the motorcycle escorting and paul for the photo shoot....lastly i must thank my lovely wife Margie for the support and those beautiful photo shoots you know what fotos i would have taken and you took them all for me to complete my story ...alvin lo is to be credited for the professional looking ice cream house foto shoots...thanks so much alvin!
that was a fantastic weekend ride. We look forward to your participation when i try to organize a DAGUPAN TO BAGUIO vacation ride next time.
maraming maraming salamat po sa inyong lahat....
raymond and margie see
teamrocka1bikeshop