bisekletaguy
| | | |
| --- | --- | --- |
| | « on: January 12, 2009, 03:36:25 PM » | Quote Modify Remove Split Topic |
---
dear friends,
i had to finish my work in dagupan over the weekend ...doc butch said "well dont forget to bring your bike!
" so yes i did bring my bike and just my luck dondie azarcon has work to do also in dagupan so as soon as i landed in dagupan...dondie decides to ask me to ride with him 4pm to 6pm in the evening of jan 10, 2009
business with leisure....bisekletaguy carries his bike off to dagupan 200 kms north of MAnila for work (the long stainless railing seen at the background) for the new hospital owned by doc butch ydia.
dondie azarcon stays in front of a needle worked "painting" done by his wife wowie and given to doc butch ydia as token of appreciation for the effort of doc butch ydia and his staff at the nazareth general hospital to save dondie's life when dondie met accident in 2007
ok thats dondie its 5pm in the afternoon and we are heading to san fabian beach via mangaldan jan 10 2009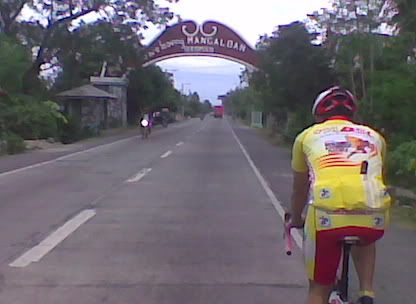 ok here is the destination a coconut refreshment stand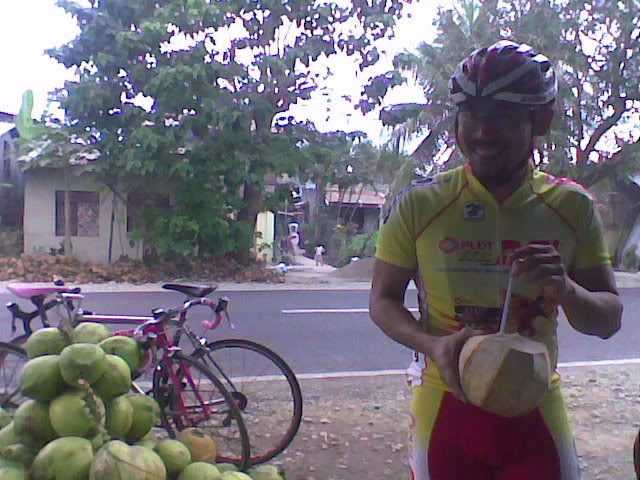 7pm...doctor butch ydia (cycling godfather of dagupan
) holds a dinner for us at Lenox hotel...."ray i want a repeat of the Eagle of Agoo to Marcos Hiway climb up BAguio this Feb 8...please try invite cyclists from manila" he said.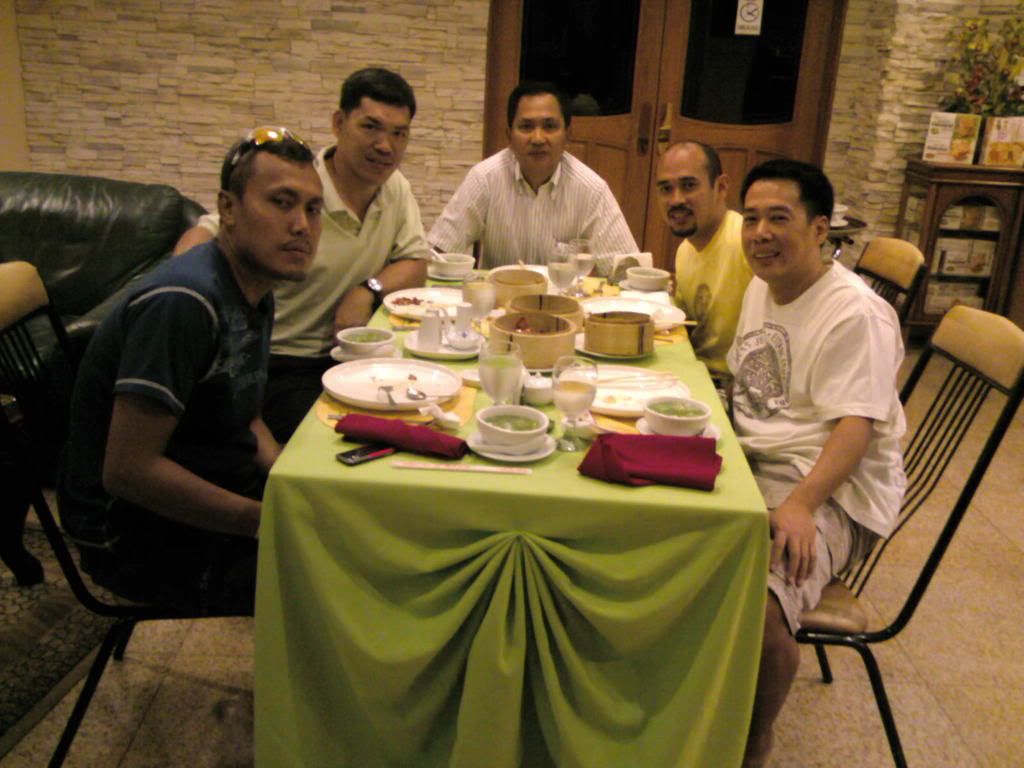 jan11, 2009 me and dondie we went to San FAbian Church around 8am and met with doc butch ydia and 4o riders from team DAgupan who wished to ride with us up kennon to the burger stand there.
start of the ride at San Fabian near san fabian church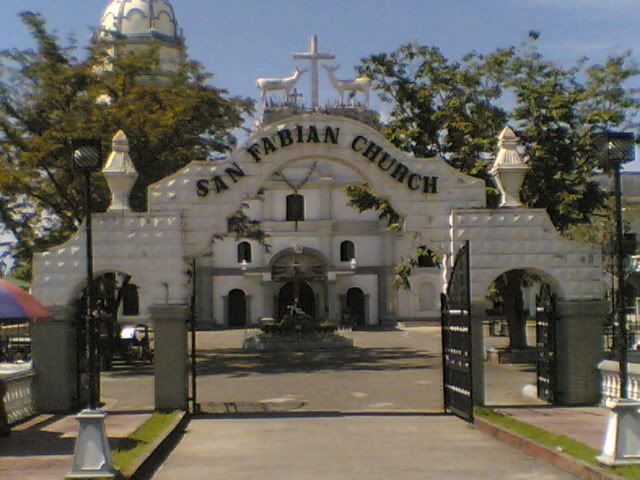 ok thats me with the dagupan guys enroute to eagle of agoo
ok here is doc butch ydia passing that EAGLE of AGOO enroute to Kennon Road JAn 11, 2009 "we ride 5 hours today ray i want an endurance ride today...
" says doc butch
ok thats PUGO stopover 40kms from san fabian ..to have water refilled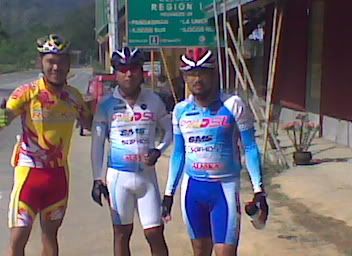 ok thats me with dondie up kennon...
ok here is our destination the kennon road eatery hamburger stand 8 kilometers from the foot of rosario
the restaurant owner stuck a hose by the side of the mountain and clear refreshing water gushes out....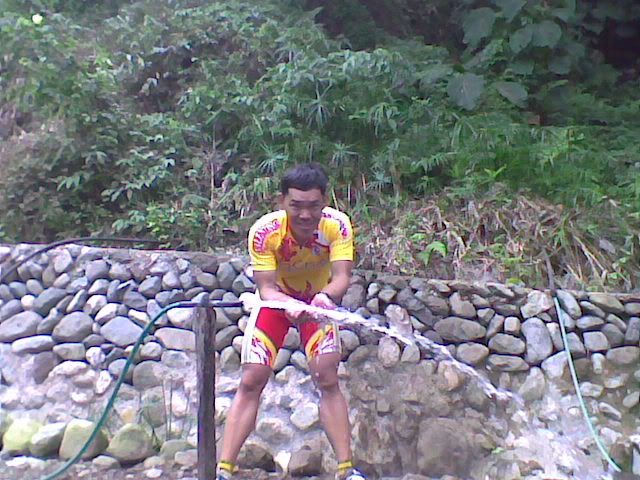 the comfort room is clean...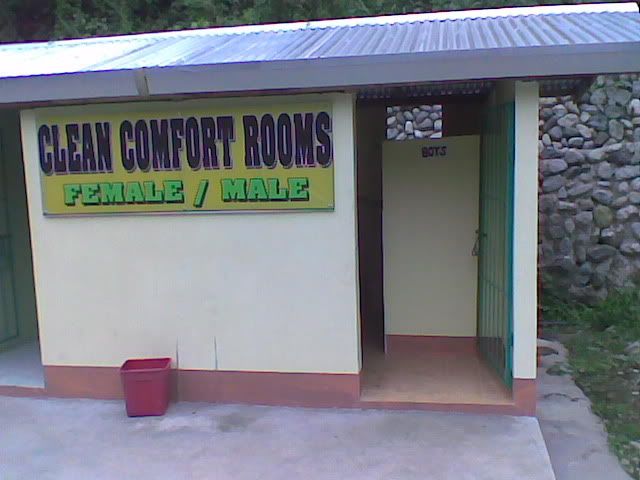 I went back to the Nazareth Hospital...120kms ride took us 4 and 1/2 hours to complete.