| | | |
| --- | --- | --- |
| | « on: Today at 11:55:01 AM » | Quote Modify Remove Split Topic |
---
barangay Logic gate at the Liquigaz race up Sierra Madre
ok this is Christopher Rodriguez (wearing TREK jersey) professional rider from BICOL...my tour guide and assistant when i was in bicol.
ok thats dante valdez chief mechanic of LIFE CYCLES in greenhills the distributor of TREK and GIANT bicycles and the official mechanic of team philippines in Thailand during tour of Egat
here is the ambulance made available for the cyclists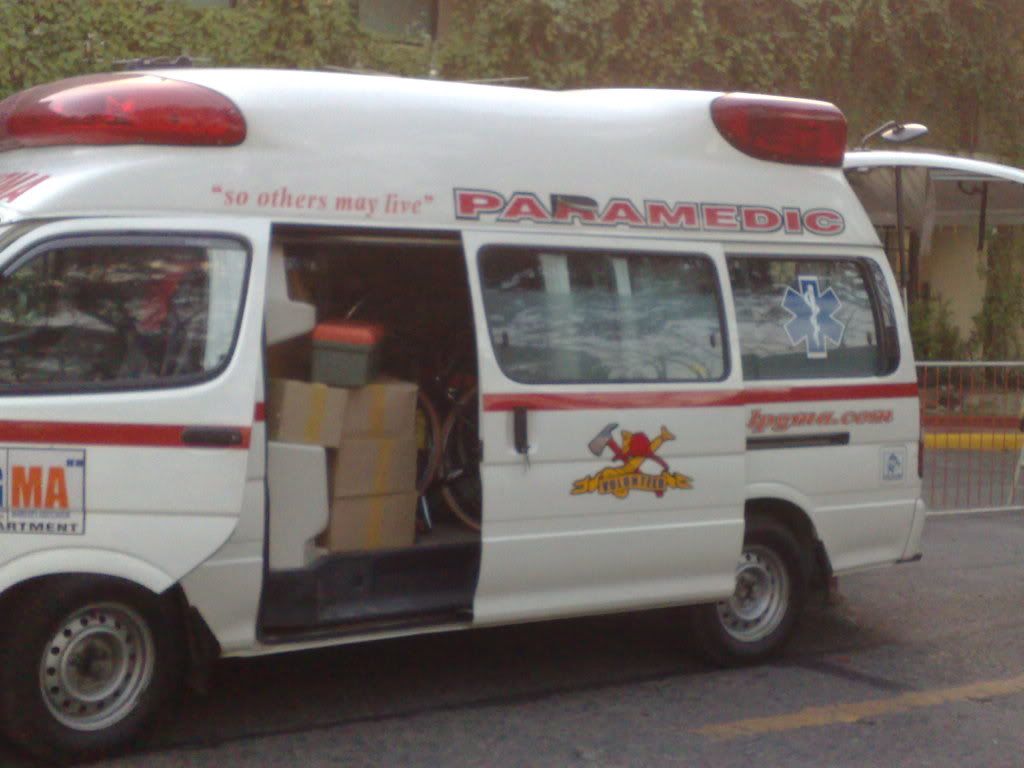 ok here are the new fil chi kids on the block ronnie on the specialized Roubaix, trevor on the white specialized and cris on the toyota united...wow Congratulations guys for your fantastic clockings!
thats our friend TONY LOPEZ on his new Giant TCR
ok thats the 2009 GIANT TCR of Tony Lopez...Beautiful machine! GIANT BICYCLES available from LIFE CYCLES in greenhills
i like to thank my sponsor and my boss Raul Cuevas of BIKE KING for the POLAR INSULATED WATER BOTTLE it works well and kept my water cool... (BIKE KING SERENDRA is where the polar waterbottles are available
)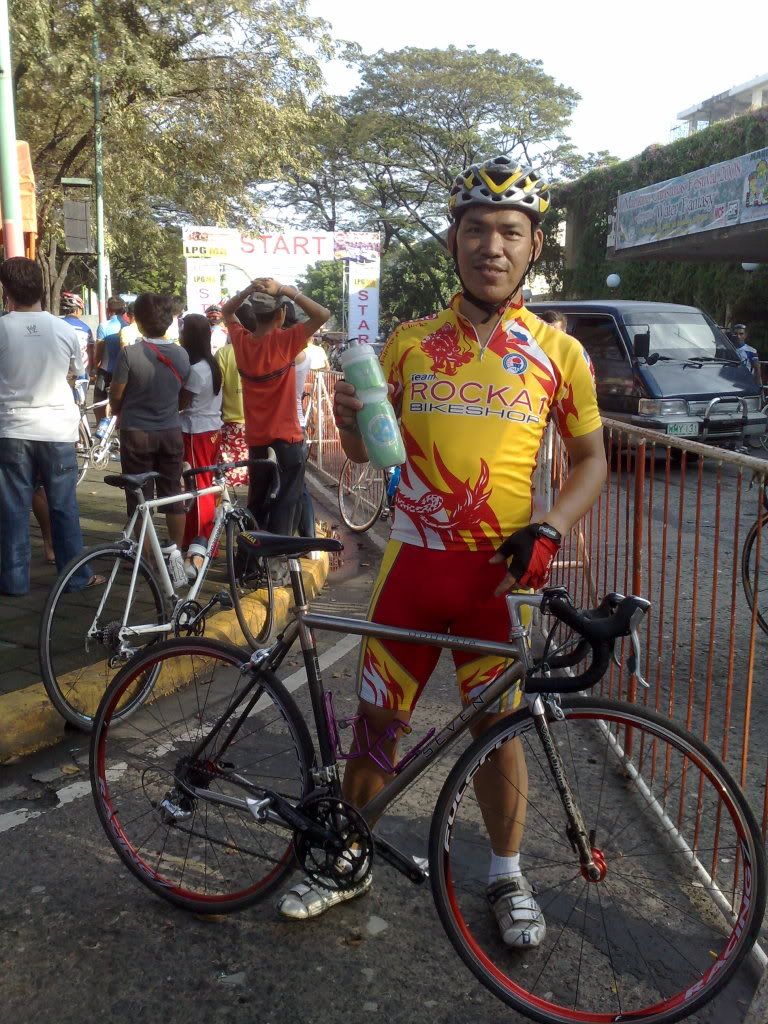 thats former Professional rider and Tour of Luzon champion MODESTO BONZO in green leading the singing of the philippine NAtional Anthem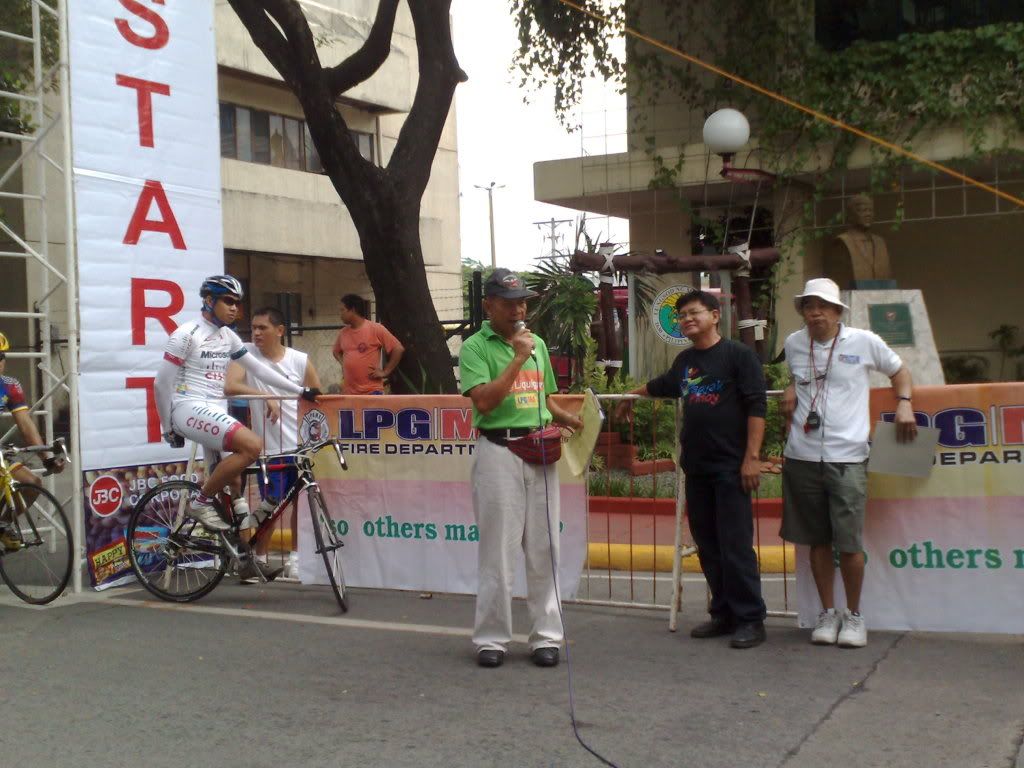 ok here is the starting line of the Liquigaz race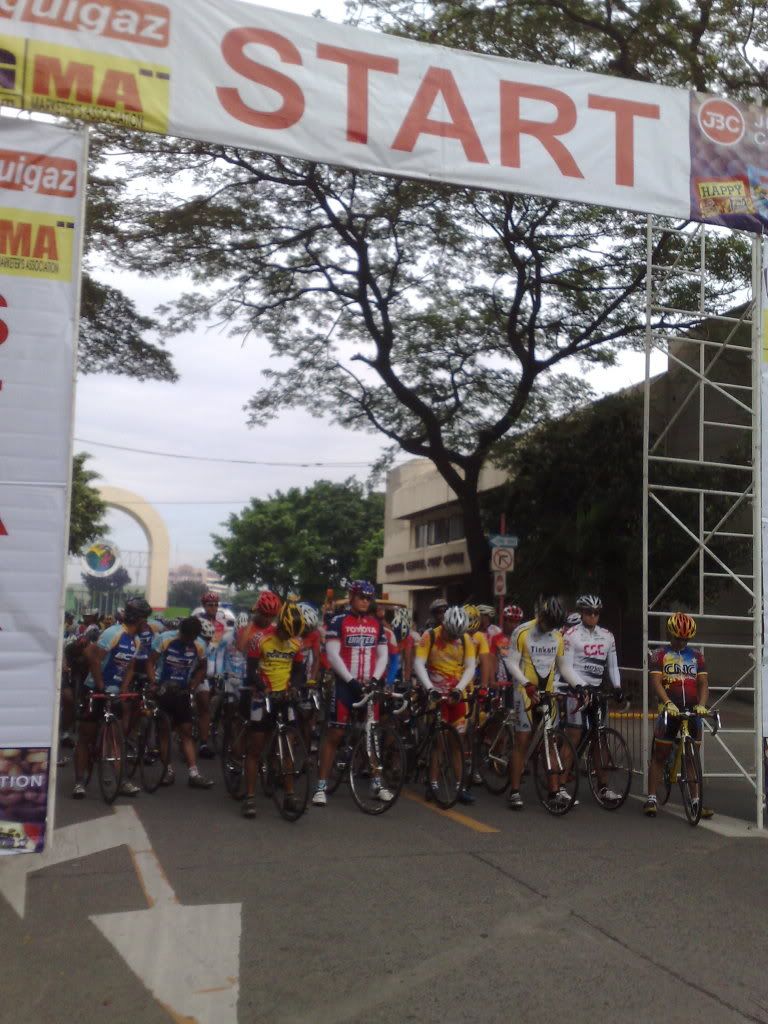 close up of the participants riders exec category
CAGED RIDERS? NO... thats the beautiful foto taken by my wife MArgie see of the riders as we snake through the main road of Marikina towards MAsinag MArket after Sta Lucia Shopping MAll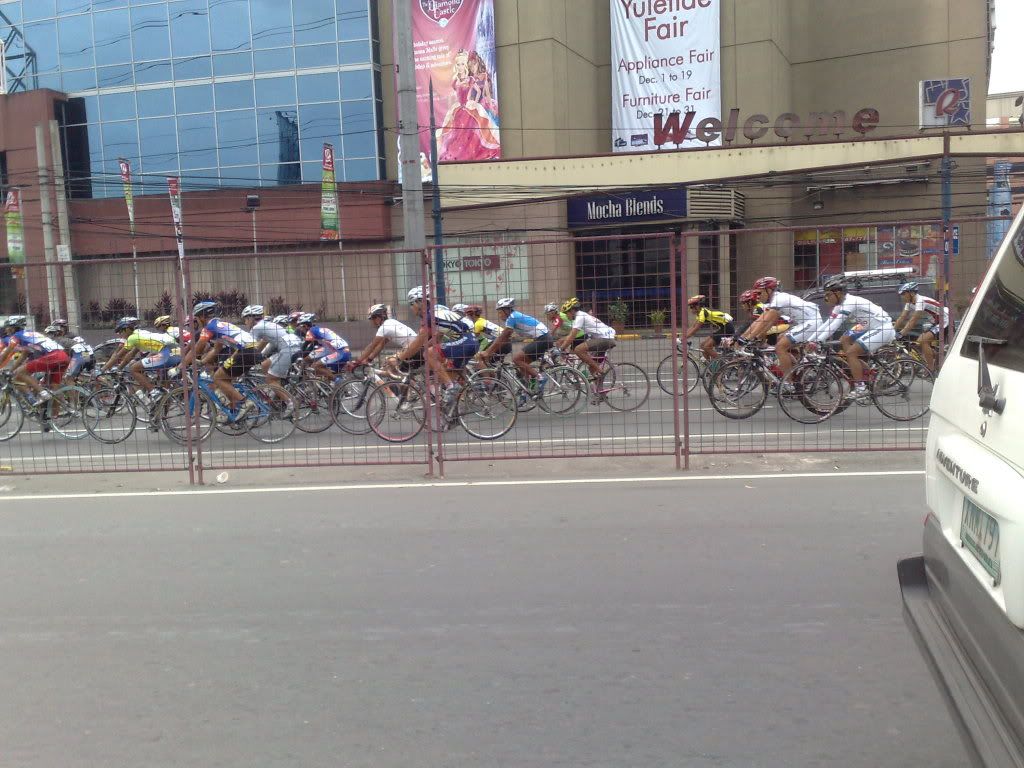 our rider and teamrocka teammate Lizton Yao climbing strongly towards the finish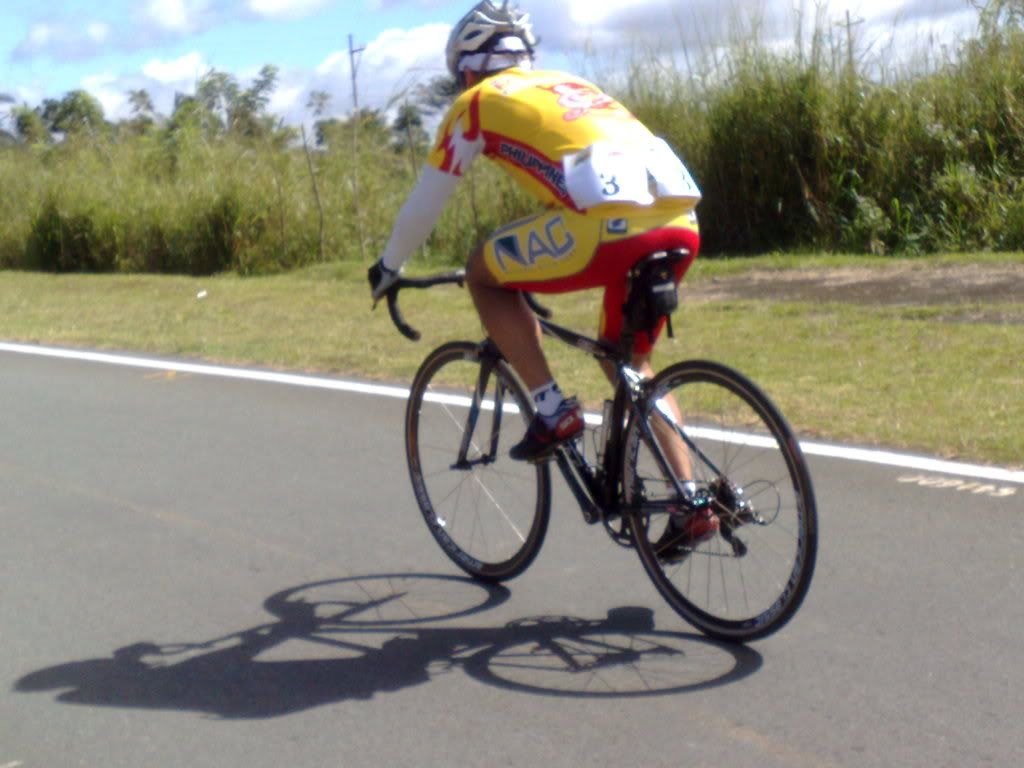 ok thats the FINISH LINE in sight for liston Yao. Warmest Congratulations liston!