| | | |
| --- | --- | --- |
| | Author | Topic: Tour of Egat Thailand 2008 more unpublished fotos (Read 8 times) |
| | | |
| --- | --- | --- |
| | « on: Today at 09:50:29 AM » | Quote Modify Remove Split Topic |
---
day1 at the CENTRAL PARK downtown bangkok Heineken beer can Trophy!
day1 my wife on a beautiful tuktuk
day 1 i had booked one day in advance so me and my wife can do the window shopping...here at Siam Paragon
ferrari showroom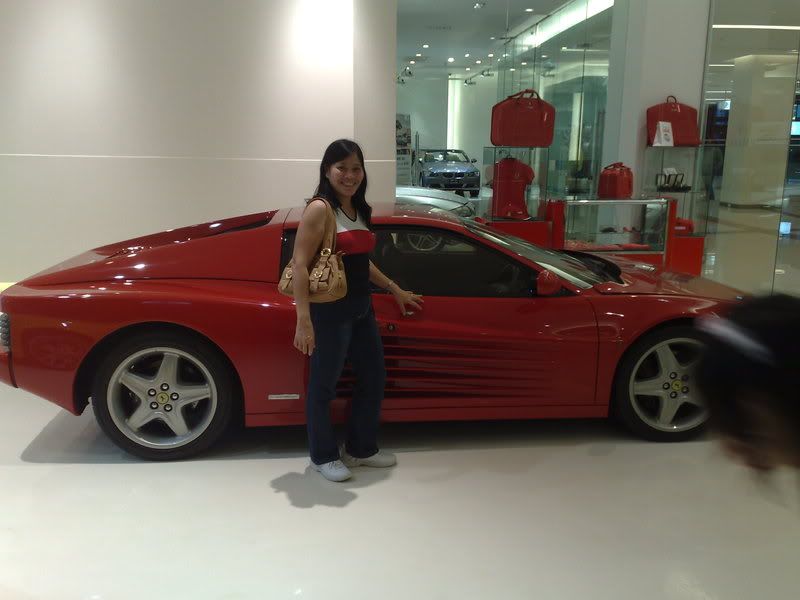 lambhorgini
at the royal river hotel breakfast time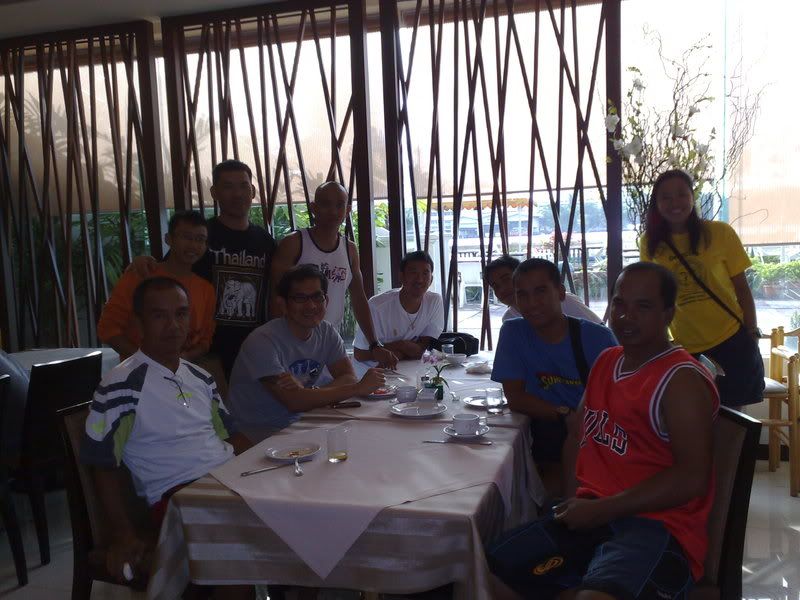 at the royal river hotel my wife poses with the no durian sign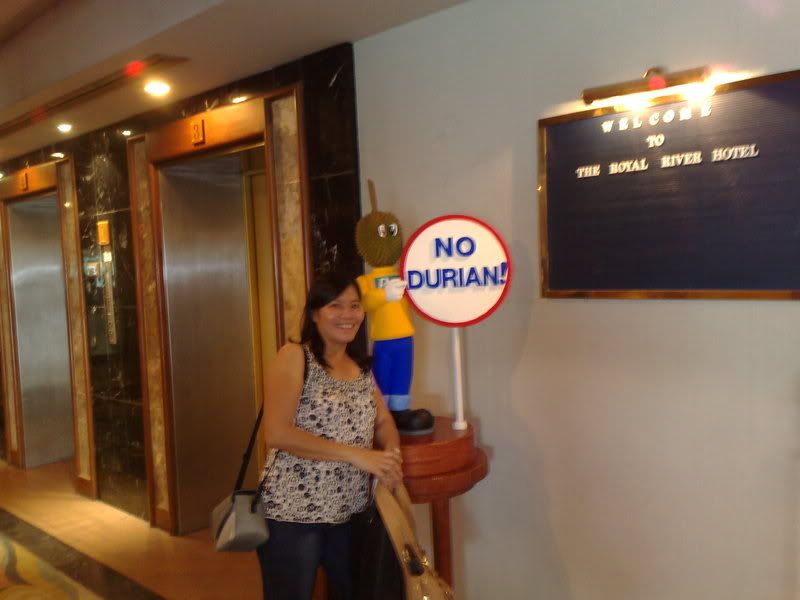 outside the hotel there was this carenderia with pork asado noodles thats saul sibayan
ok after the welcoming dinner we had to pay for the entrance dues to miss june...thats my teammate mr july..(teamcaptain tiboy)
mr july with that beautiful smile
....
my cowboy wife took this foto..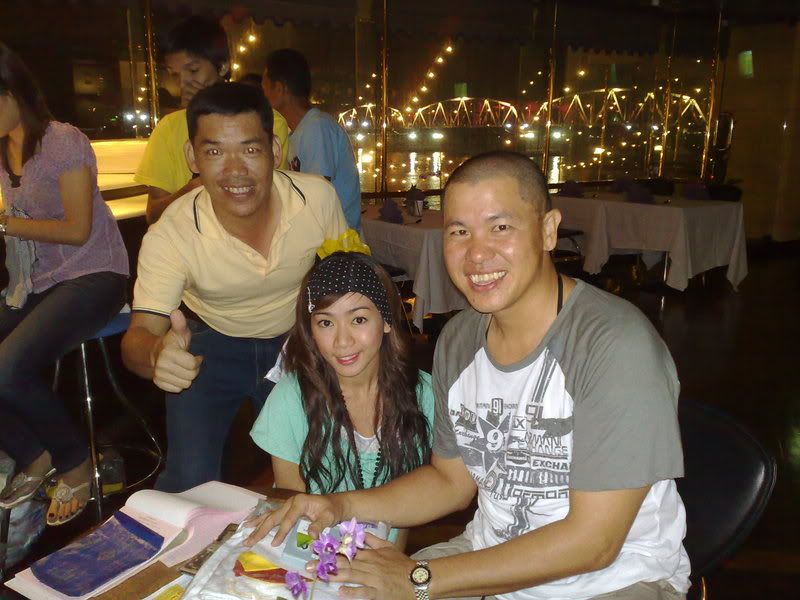 i signed my name in this souvenir whiteboard...EGAT 2008 full of cyclists signatures!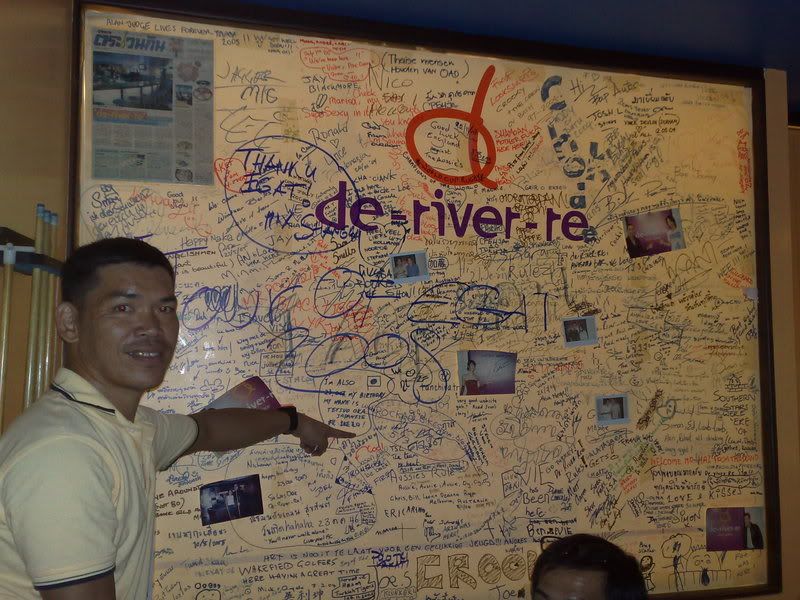 i rode the taxi with my wife to pay a visit to probike. checking out but i didnt buy the ultimate secon bike case 40,000baht
ok this is race day 2...how influencial is team rocka with miss june on the board of marshalls? we were able to take a look of the individual standings before everyone else...
picture with miss july..gamely posing for teamrocka friendly team even in Thailand...