| | | |
| --- | --- | --- |
| | Author | Topic: BAguio Fun Ride august 30 31 more fotos (Read 15 times) |
| | | |
| --- | --- | --- |
| | « on: Today at 10:09:04 AM » | Quote Modify Remove Split Topic |
---
the following fotos were taken by mr winston Chua of team Filchi.. Thanks so much Winston!
""
Thats President Edward Lim and Virgie with allan chu, bisekletaguy and margie see at the buffet table O MAI KHAN BAGUIO CITY
Thomas Wiegand from Germany with his presentation of the GPS readings of Kennon Road up Baguio city
Presentation of Token Souvenir sports bag by Filc Chi Cycling federation to Mr thomas Wiegand our guest foreign rider from Germany
Family Portrait with team Filchi cycling at the O Mai Khan mongolian cuisine restaurant Baguio City August 30 2008 8pm
Margie See distributing AKSITXT insurance prepaid card by Philamlife Insurance to team Filchi Albert Cua the owner of Kanumayan Tourists Inn
birds eye view of the starting line at Agoo stage2 day2
team MJY BIKEZONE in full force.. shown here at the starting line of Eagle monument at Agoo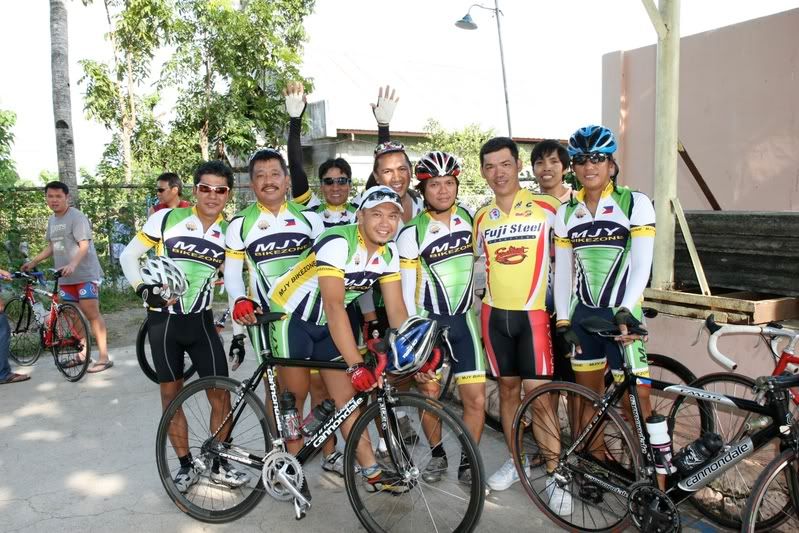 at the starting line EAGLE OF AGOO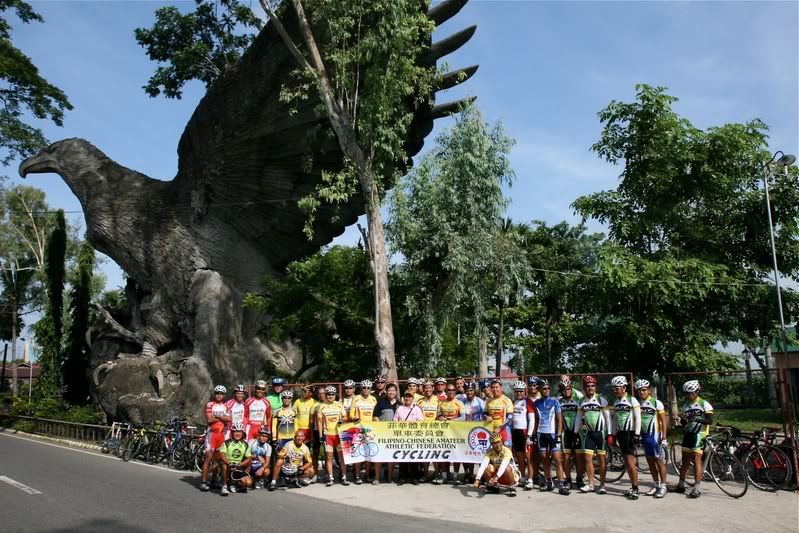 thats team filchi Albert Cua leading out the peloton to the foot of marcos hiway
carlos tan of filchi
Tony LOpez of team Pair Cargo adopted son of team fil chi cycling
Michael Tampipeg owner of MJY bikezone joins the Baguio climb on a CERVELO SOLOIST
engr rolly cruz of Nickel Asia Corporation on his way up Marcos Hiway..."difficult but it was a lot of Fun raymond!"
joseph Carolino of team Tri Clark
Boyet de la Cruz of team MJY test drives his white LOOK 595 up BAguio's Marcos Hiway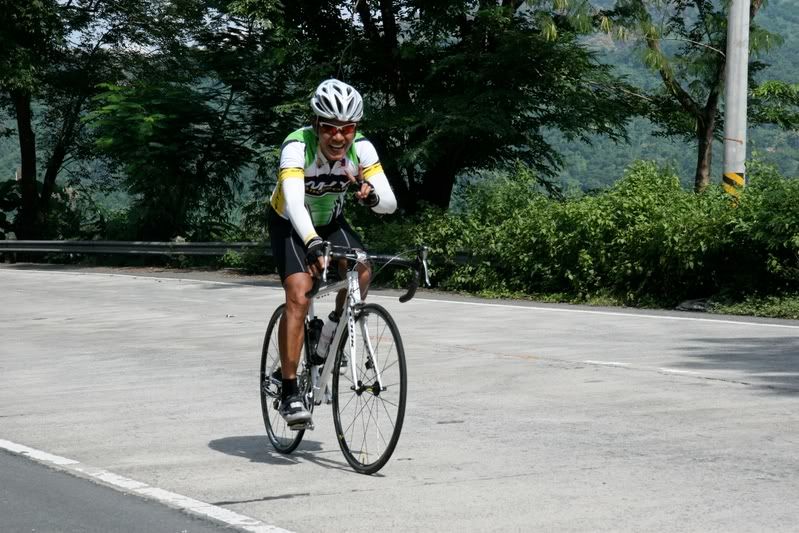 Kzar Guillarte of team PRIME shows his superb climbing form up MArcos
atty Mike Yngson of team XTERRA one of the strong riders up Kennon and MArcos
thats my wife Margie offering me cold water at the un official pitstop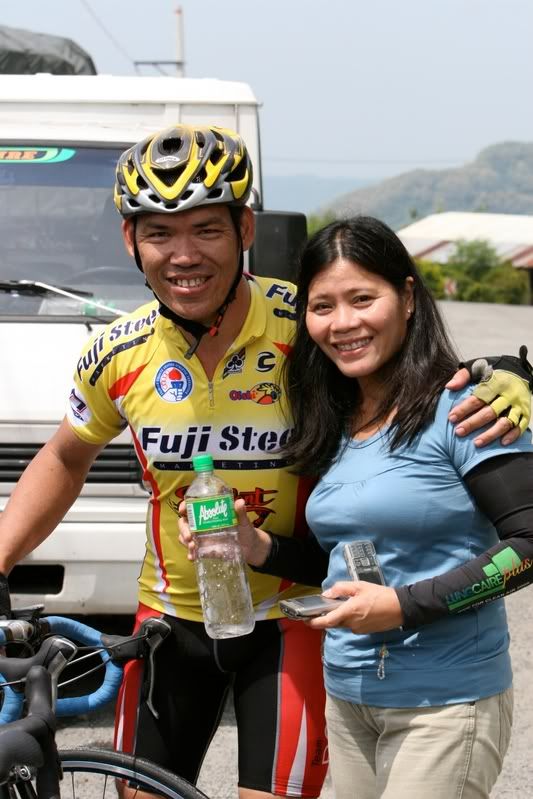 thats a surprize...mr shane chin the number one sales representative marketing manager of CANNONDALE rides his six 13 up Marcos Hiway
doctor butch ydia head of the Pangasinan and Dagupan delegation relaxes at the un offficial pitstop
end of the line for Bisekletaguy "sorry mommy Thomas has put such a big lead i'm out of the one hour window"
this is the official finish line 45kms mark at Petron Station in front of Green Valley