| | | |
| --- | --- | --- |
| | Author | Topic: TOUR OF EGAT 2008 stage 1 ( from EGAT headquarters to PTT petrol station start) (Read 45 times) |
| | | |
| --- | --- | --- |
| | « on: May 11, 2008, 10:42:49 AM » | Quote Modify Remove Split Topic |
---
these fotos from the tour of egat website taken by P'ter
nona torres team polo tri
arch quin baterna the manager of team Logic Gate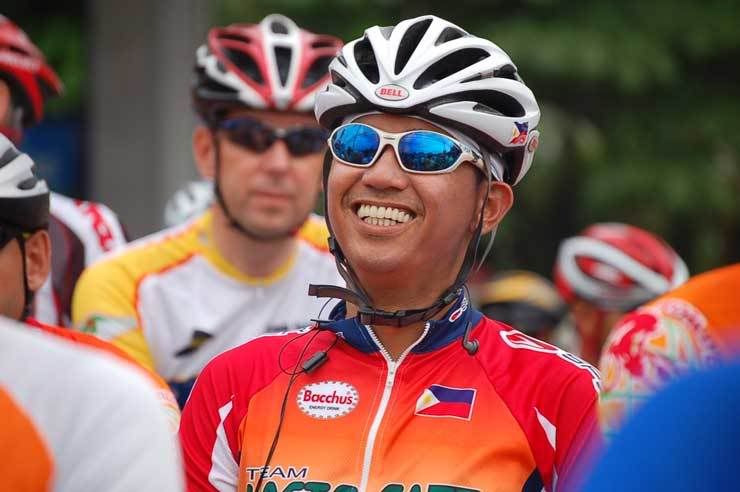 the beautiful nina vera of team davids salon
crush ng bayan team joy riders #705
jon urutia and joel G of team Fitness First..Jon will later be crowned 2nd place overall TOUR OF EGAT 2008 age 40 49 category CONGRATULATIONS JON!!!!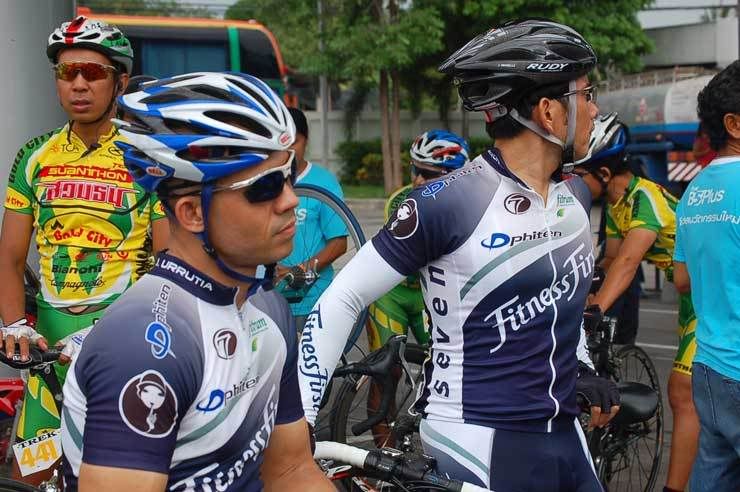 the ADMIRAL himself boy tiples of team CNC
superstar victor veerey of team logic gate looking tense at the staring line PTT petrol station..he will later finished 5th in this stage and 4th in the final stage to take home 2 podium victories from Tour of Egat 2008...CONGRATULATIONS VEKVEK!!!!!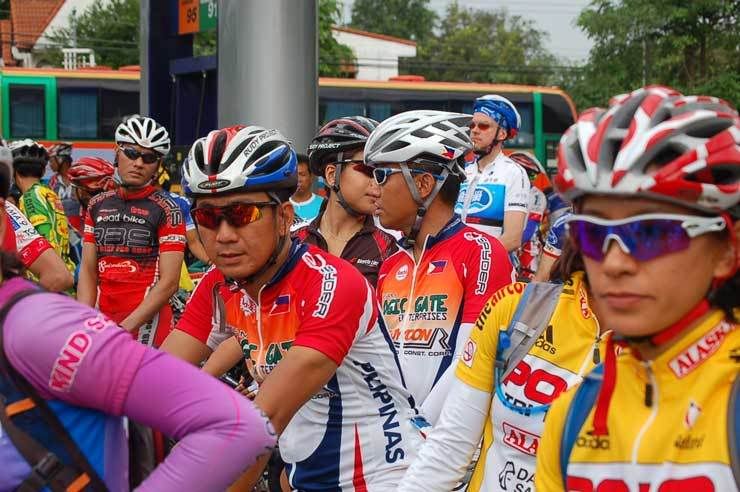 40 -49 the Blue and white train SIR South Island Racing from Hongkong will day in day out be the pack leaders for stage 40-49....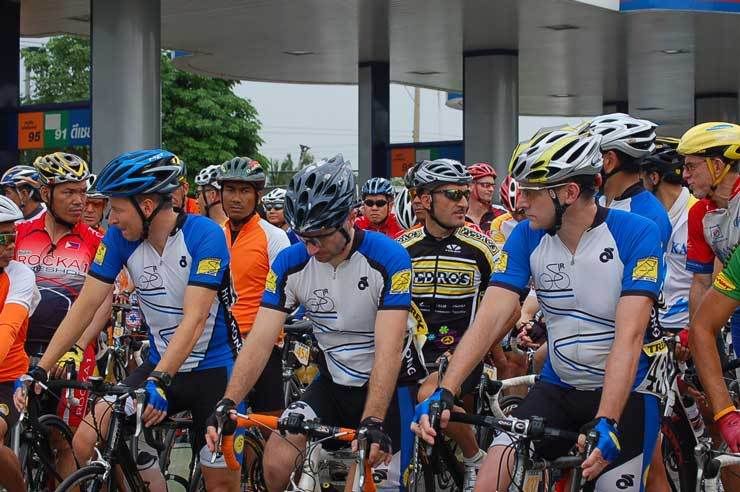 enald tan of teamrocka1bikeshop will become one of 3 valuable lieutenants to Eric Carandang the eventual champion age 39 below..."there is no dull moment for us in Egat ray, jojo baterna, victor viray and myself had agreed to help eric carandang and we are the machine gun firing 1-2-3 in all of the stages try to wear the former unbeatable thai champion 301 to submission. Egat is definitely the best race i have ever been to...i look forward to ride with you in egat 2009"
armed and dangerous..thats BILL BAKOS in the black PEDROS jersey the former consistent stage winner has calmed down a bit..more friendly this time around and alwasy a threat for the podium victory
| | | |
| --- | --- | --- |
| | « Reply #1 on: May 11, 2008, 02:29:41 PM » | Quote Modify Remove Split Topic |
---
Looks like a fun tour... which gets me thinking..mmm
Thanks for all the pics and report Ray.