| | | |
| --- | --- | --- |
| | Author | Topic: Pililia Bugarin Caliraya Pagsanjan 70 km training ride JAn 6 2008 (Read 316 times) |
| | | |
| --- | --- | --- |
| | « on: January 07, 2008, 10:11:13 AM » | Quote Modify Remove Split Topic |
---
this ride was organized by Winston Chua of team filchi only last thursday January 3 2008....the invite was extended to all those fil chinese riders wanting to ride Ang Tour ni Frank in Cebu on 26th 27th JAnuary 2008 in Cebu
Thanks so much to Winston for the invite, to Albert Cua for the sag wagon, to Carlos tan for keeping me company and to eddie B for that long long pace making job.... a fantastic long ride with a beautiful view of Caliraya lake and beautiful view of Pagsanjan.
with the exception of Winston who had been to this place 2-3 years ago...its a first time experience for us to ride this scenic route...and we had a wonderful and painful long training ride ..our "easy" training ride..our first long ride this 2008...thanks guys for this beautiful ride.
4am in the morning..my wife wakes up to prepare breakfast before i take off "on a training mission"
the early birds are still sleeping...but the five man cycling team already awake by 5 am in the morning enroute to pililia for their long long training ride after the holidays...
the starting line of my first long training ride for 2008 is this friendly cycling station...THE COFFEE STOP pililia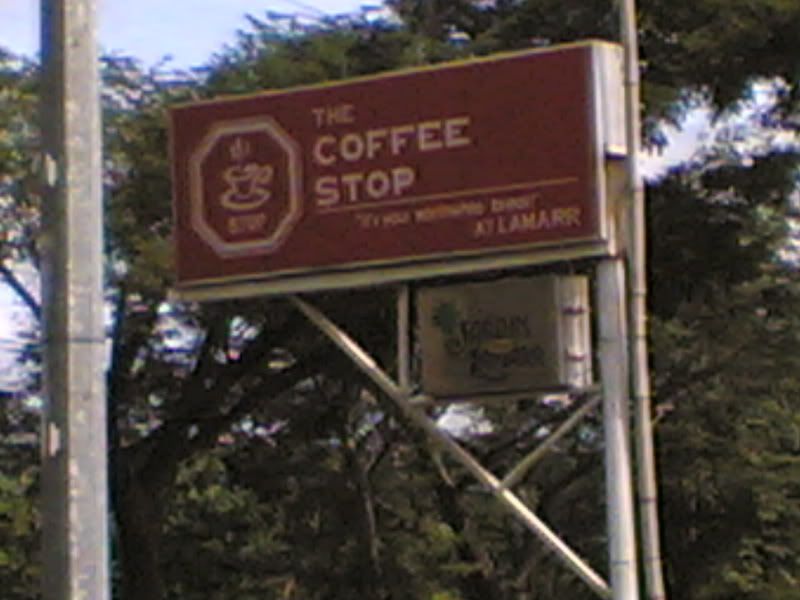 early morning Coffee for 5 friends looking forward to their first long ride this year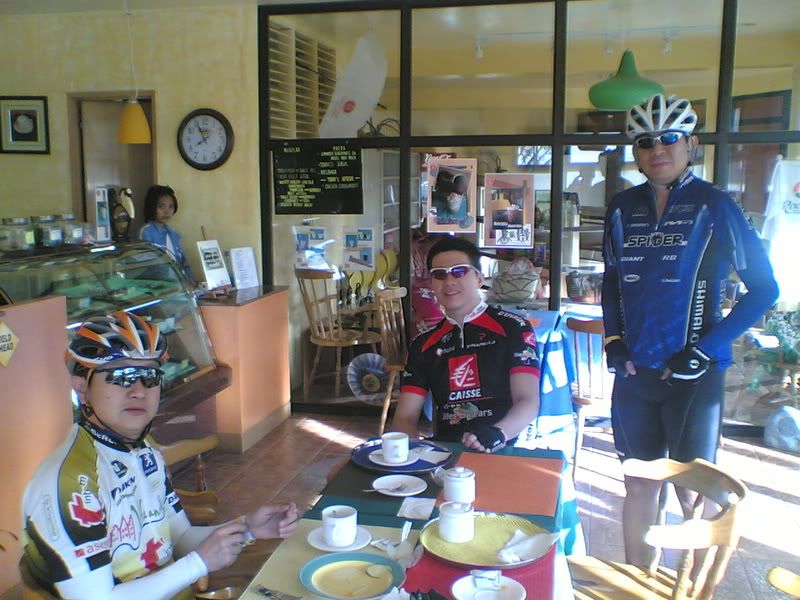 quick photo shoot at the coffee stop before take off
first stop..bugarin...its about 16 kilometer with 7 kilometer of climbs...and my heart rate shoots up to 180bpm already...here we stop to have a breather...we saw plenty of cyclists having their breakfast at the eateries here.
i parked my bike near this beautiful bamboo carabao powered sled....usually used to haul fruits or vegetables by farmers in this town.
the long road ahead....i took this picture while i was on my bike...to show how beautiful the smooths are near Famy town.
2nd pitstop was at this petron station..to take a leak...and to eat my powerbar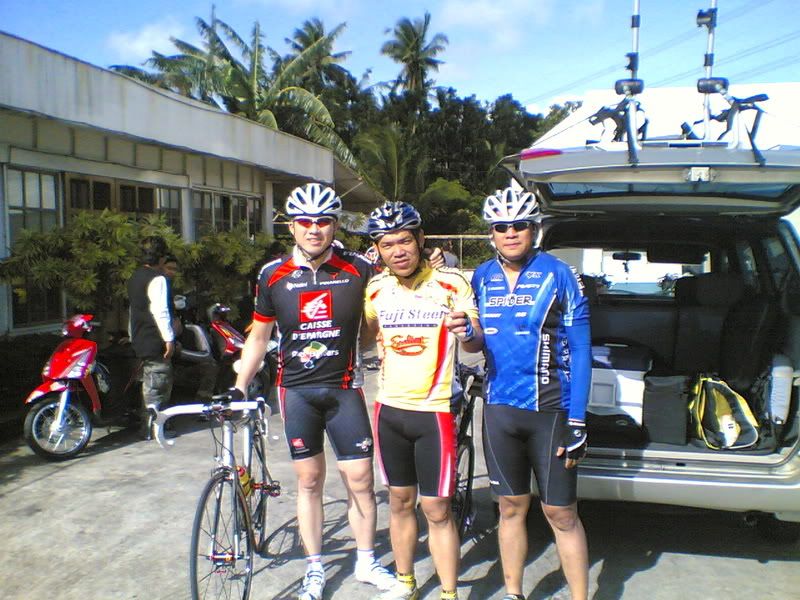 no thats not liquid dextrose albert cua is dripping to his water bottle....just some sort of energy drink i suspect...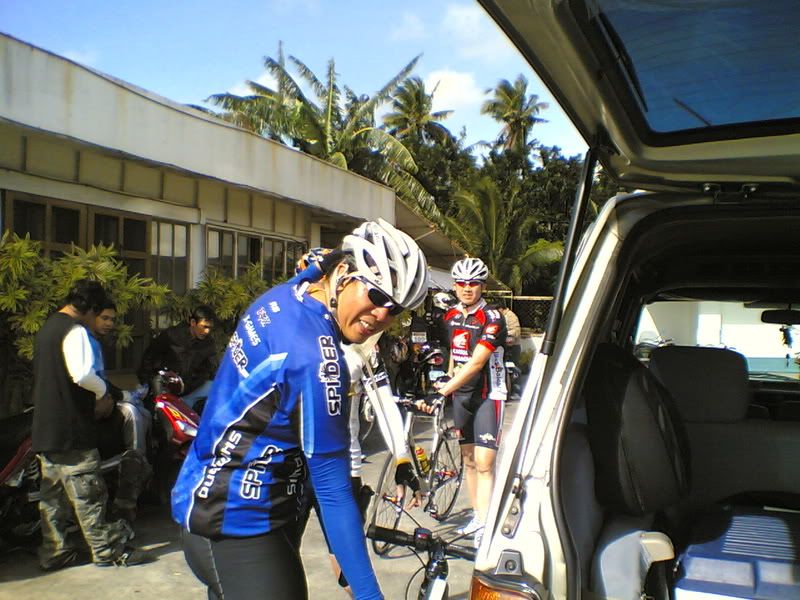 "winston how high are we gonna climb up that Caliraya?" i asked...."its as high as that big blue tube used to carry water for the hydro electric power plant" says winston.....
...who lead the attack up the other 7 kilometer climb up caliraya lake...enroute to a fantastic view of the caliraya resort.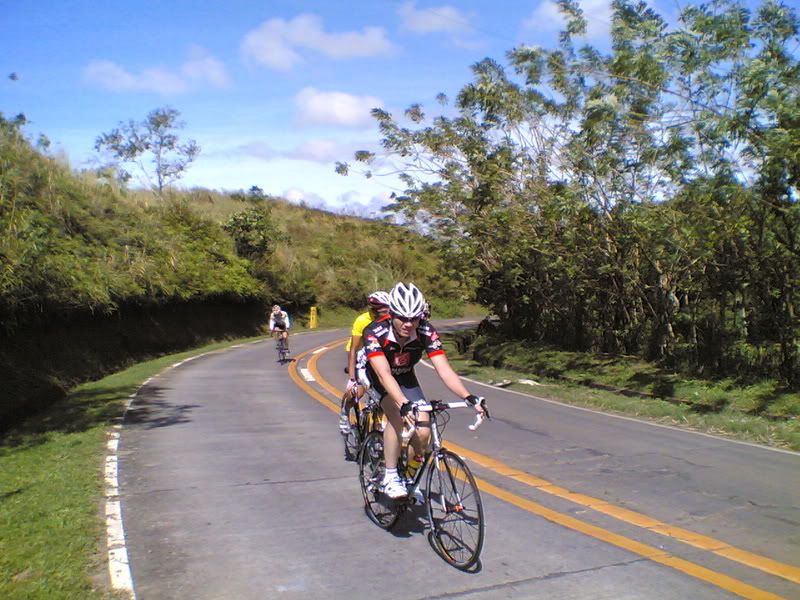 photo of carlos tan who rides a colnago E1.....the revelation of todays ride...who dropped me and albert up the climbs in caliraya with 5 kilometers to go to finish in 3rd spot after winston and eddie....Fantastic riding up that tough climb Carlos
congratulations!!!!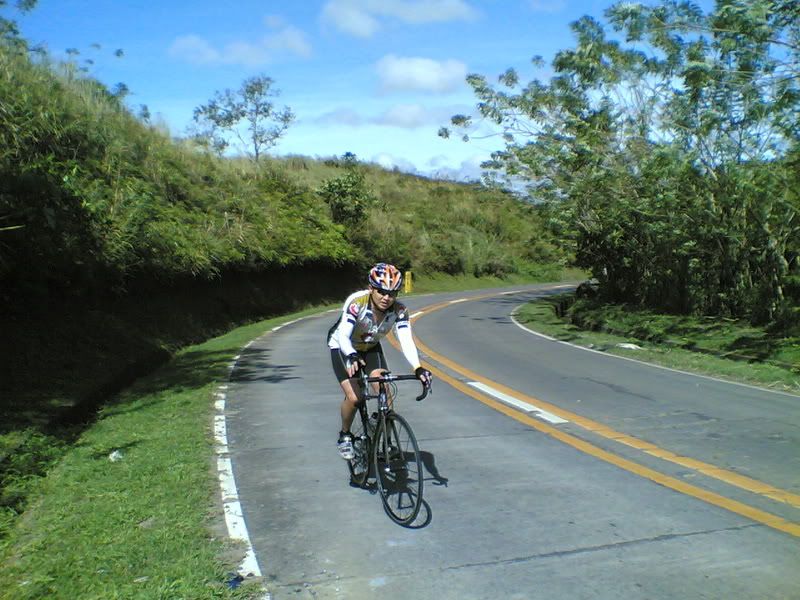 photo shoot again...
this is a view of caliraya man made lake..1200feet above sea level...50kilometers from the coffee stop in pililia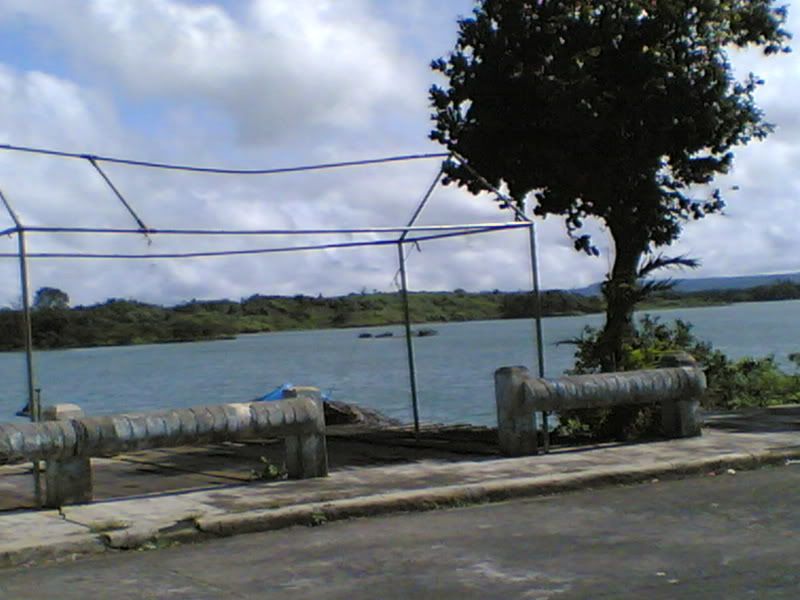 70 kilometers later we reached Pagsanjan town world famous for its waterfalls...and also this eatery which served us good food....and kind enough to allow us to bring our bikes inside their restaurant.
a beautiful old house with wrought iron works in pagsanjan town...besides this eatery.
| | | |
| --- | --- | --- |
| | « Reply #1 on: January 07, 2008, 11:10:01 AM » | Quote Modify Remove Split Topic |
---
NICE PIC SIR .... VERY NICE .... MORE LONG RIDE TO COME